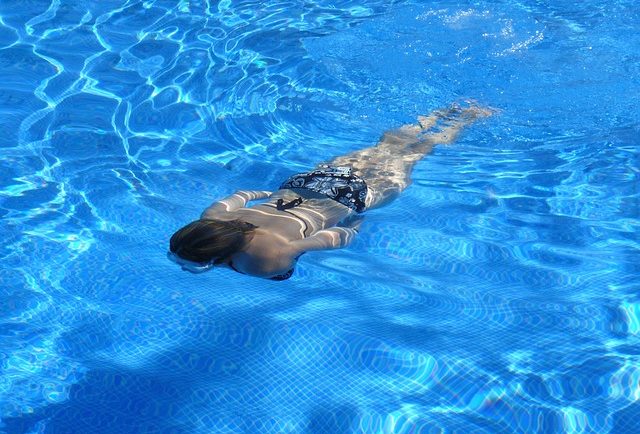 Image Credits: pixabay.com
Every parent wants to provide the best ecosystem for their children to develop and realize their true potential. This translates into sending them to the best schools, giving them access to technology, and paying for various extracurriculars and hobbies that they are interested in.
A lot of parents also want to do a lot of fun activities like hiking, camping, fishing, and swimming with their kids. This helps in bonding and teaching kids about important life skills like lighting a fire, learning how to use a compass, and so on.
Among all the activities that parents should invest in, swimming is one that proves to be invaluable. In this article, we look at why parents should invest in their children's swimming lessons. If you are a parent that is considering and pondering about sending their kids to swimming classes, you should read the article till the end.
The Physical Benefits of Swimming for Kids
In this section, we will list down some of the major physical benefits that swimming can bring for young children-
Swimming helps in the healthy development of the body's bones and muscle structures. For kids that are growing, this helps in the development of their height, muscle strength, and bone density. This helps them when they are teenagers or full-grown adults.
Another major reason that swimming should be promoted at a young age is that it guards against obesity. Swimming is a great way to burn fat and prevents kids from becoming obese. Obesity is a serious problem that can be addressed through swimming.
Many experts have pointed out how swimming helps in controlling breathing. In other words, the breathing exercises associated with swimming helps in building stronger lungs and respiratory systems. This helps in preventing problems later on in life.
Swimming helps in building stronger immune systems and prevents kids from falling ill because of small infections. It strengthens the body from the inside. Overall, there are several physical benefits that are not only external but also internal.
Sign up for kids swimming lessons at Swimhub if you want your children to grow physically strong.
Swimming: Confidence Building Measure and Fun Activity
Talking about how swimming is an essential life skill is something that should not even be discussed. It is self-explanatory in nature. You don't want to be a parent that needs to be worried every time you and your children are in close proximity of a pool.
For most experts, swimming makes kids become aware and confident about themselves. They know that they are equipped with a skill that can help them overcome adversities. This knowledge of swimming helps them tackle different personal and professional hurdles in life.
Imagine being invited to a pool party for some kid's birthday and not being able to let your kid jump in the pool with the other kids?
How bad and awkward will you and your kid feel when you tell everyone that he or she does not know how to swim. Swimming is an incredibly fun activity that helps kids socialize with others. Even when they grow up, swimming can help them form friendships and bonds.
Aquatic and pool parties are not only common, but guarantee an incredible amount of fun. You do not want to deny your kids such an experience in their lives. Swimming can help change their life for the better. Even when they are adults and want to swim alone, the activity can help them clear their minds and calm them down when facing anxiety.
The Bottom Line
If you are a parent, enrolling your kids in swimming lessons might just be the best decision that you have taken on their behalf. When they grow up, they will thank you. If you have any more questions on how to choose a swimming class or institution, let us know in the comments section below. We will guide you on how to pick the best swimming classes and lessons for your kids.