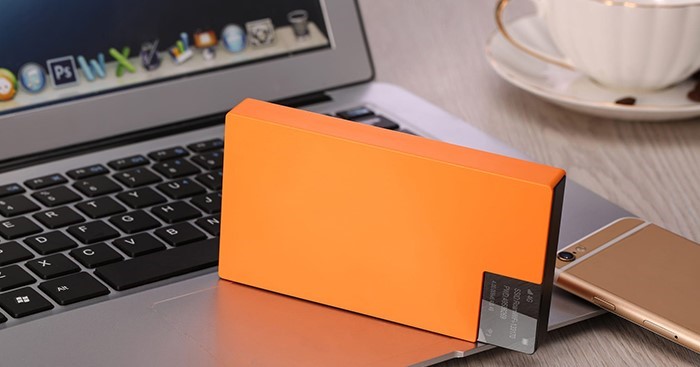 Being connected while you travel is an essential nowadays. How else do we search for directions to that hyped café, museum, or that amazing rooftop view? Although there are many alternatives for data coverage in the market, it is also important to select the most cost effective option, and therefore, we recommend ChangiWiFi for your travels, a Wi-Fi router service which covers more than 70 well-travelled countries, with packages for multiple countries as well.
ChangiWiFi's service started back in 2015 with intentions to offer affordable data roaming services to its customers. Here are 6 reasons to select ChangiWiFi amongst your choice for data roaming.
1) Convenience
Booking a ChangiWiFi router is simple, head over to ChangiWiFi's official website and place a reservation, choose your point of collection at one of the Changi Recommends counters across all 4 terminals in Changi Airport and submit your booking! Collection points are located at the Public Area of each terminal and can be collected right before your departure. Being able to collect it right before your trip is a bonus, as it does not require you to stay at home twice — to receive and to return your routers as required by other Wi-Fi rental companies. This takes away the trouble of time wasting if the delivery personnel happens to be late and you have other important things to attend to. Upon return, you can drop off your router at any one of the Changi Recommends booth too.
As service booths are open 24 hours every day, you can simply pick up or return your routers at the airport before your check-in, or after your arrival in Singapore.
2) No Bill Shock
If you are someone who opts for your data roaming plan while you travel, you may have experienced extra data costs which were excessive from overusing your data, or accidentally forgetting to terminate your roaming plan. However, choosing to use a Wi-Fi router may just take away these problems. Furthermore, Wi-Fi routers do not have a limit to how much data you can use, and if your problem is retaining your mobile number for important calls and texts, a Wi-Fi router allows you to do that too!
Here is a comparison between ChangiWiFi's router and other Telco's roaming plans.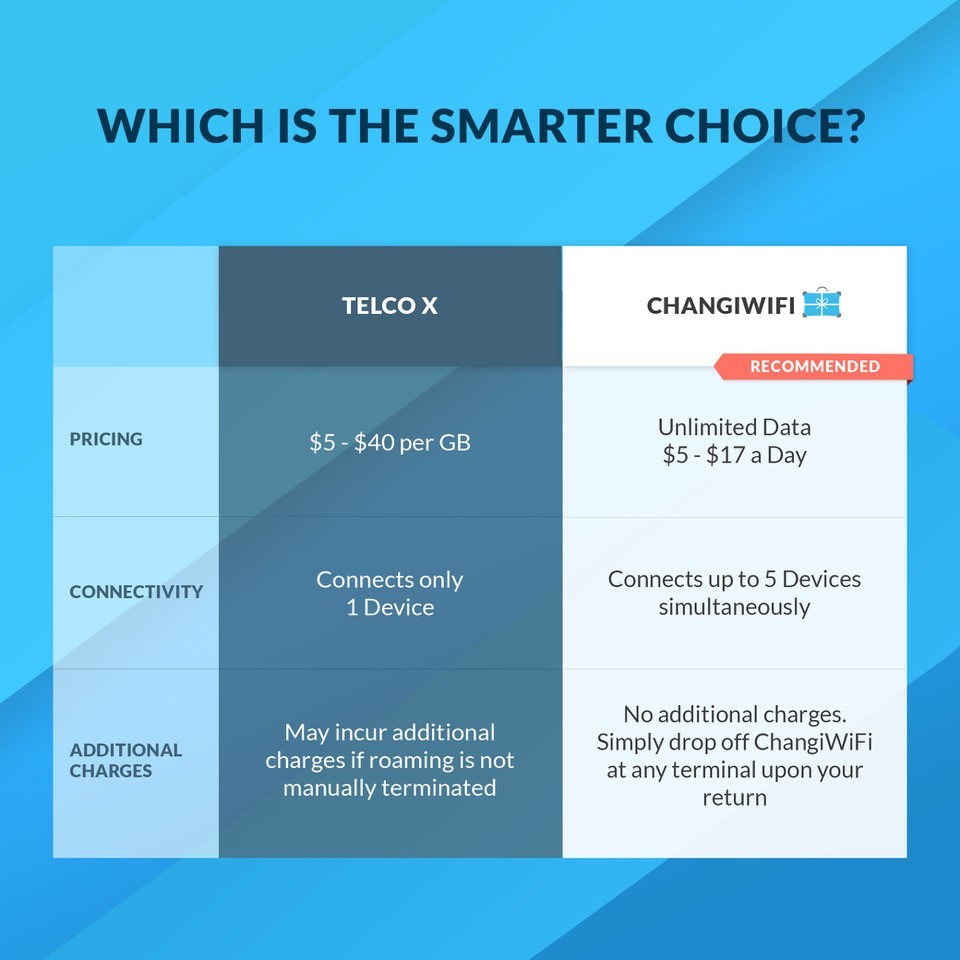 3) Value For Money For Group And Business Travellers
One of the many benefits of a Wi-Fi router is being able to share data connection on more than 1 device. As seen in the above table, ChangiWiFi's router can be connected to up to 5 devices. This means cheaper connection if you are travelling in a group, as you can split the cost of the rental fees with up to 5 travel buddies!
If you are a business traveller who owns many phones and needs to connect them to the internet for communication, or your laptop, having a Wi-Fi router may be an option for those who always search for internet connections. Besides, not all hotels offers great Wi-Fi access right? It is definitely time and money saving if you think of the bother.
4) May Be Cheaper Than SIM Cards
Yes, you read right. If you compare SIM card charges for certain countries to ChangiWiFi's router rental fee, you might just end up paying lesser. Here is a comparison of buying a SIM card for a one week trip to Japan, or renting them from ChangiWiFi (with promo code benefits).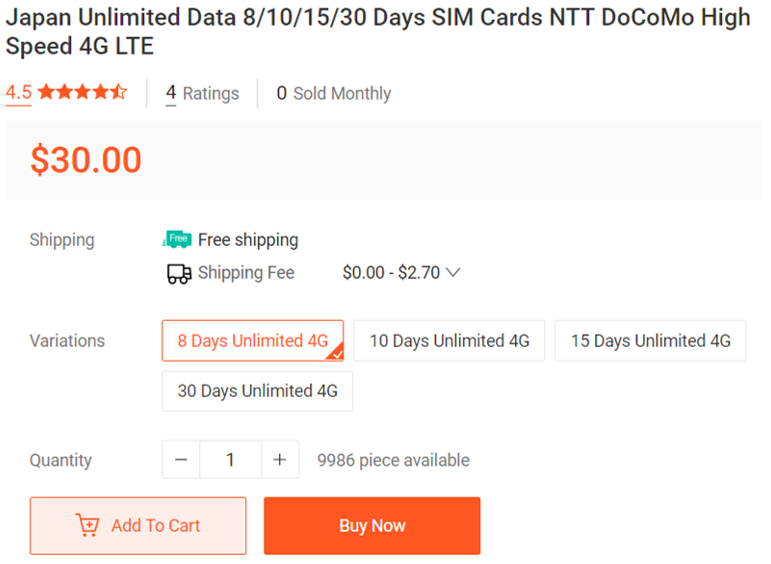 Most SIM cards for Japan is only available for purchase for 8 or more days of travel, that means paying a hefty price for a SIM card for those who are travelling to Japan for a shorter period of time.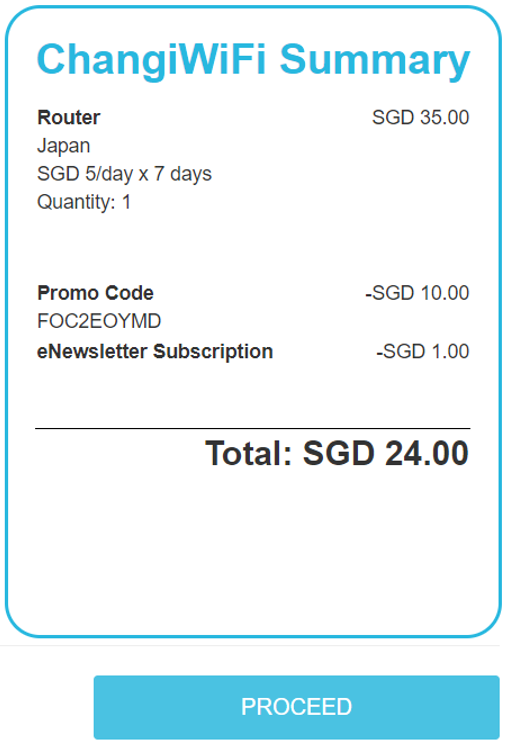 Above is the cost of renting a Wi-Fi router from ChangiWiFi! As you can see, you are actually paying lesser for your one week trip, and for those who are travelling for 8 days even, it is still cheaper than a SIM card! What's more, you can share the price of the router rental with your peers who are going with you on the trip. That's a score if you ask me!
5) Ensure Smooth Internet Access While You Travel
ChangiWiFi offers 24 hours customer service and technical support for their Wi-Fi rentals. If you have any trouble overseas with your router, you can just email or WhatsApp them for assistance. This means that you can contact them during the weekends or public holidays as compared to other router rental services!
6) No Fair Usage Policy For Countries Like Australia, Japan, South Korea, And Taiwan
Although fair usage policy varies from country to country, there are some countries who do not enforce this rule like the above. However, some Wi-Fi router rental companies offers rentals for Wi-Fi devices for parts of the world instead of single country usage, and this limits the 4G/3G coverage of the device per day to 500MB before becoming extremely slow. Therefore, if you happen to rent those for a one city visit, it may not be feasible for group vacations or a heavy data user. ChangiWiFi though, offers Wi-Fi rentals for each country you visit, and for that, you would get unlimited data for the above countries!
ChangiWiFi Rental Rates And Promotions
ChangiWiFi rental rates are highly affordable for everyone. Prices starts from $5 a day depending on country and Changi Recommends tries to constantly add on more cities for everyone's convenience. For those travelling to China, do not worry about VPN access as ChangiWiFi has got them covered for you too! Oh yes, did I mention you do not have to pay for your rented router till your return? You would only need to deposit $1 on your departure and pay upon your return.

Also, they are running a promotion currently which offers 2 days free ChangiWiFi rental for your trip! This promo code runs till January 2019, for travels up till February 2019.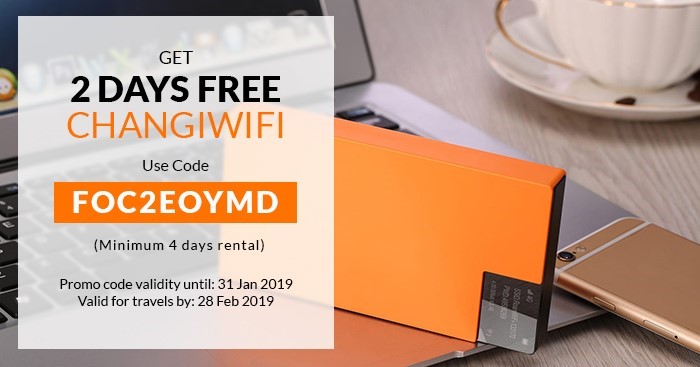 To book a ChangiWiFi Router, visit ChangiWiFi's official website. Do take note that walk-in rentals are available, however, subjected to availability of routers.