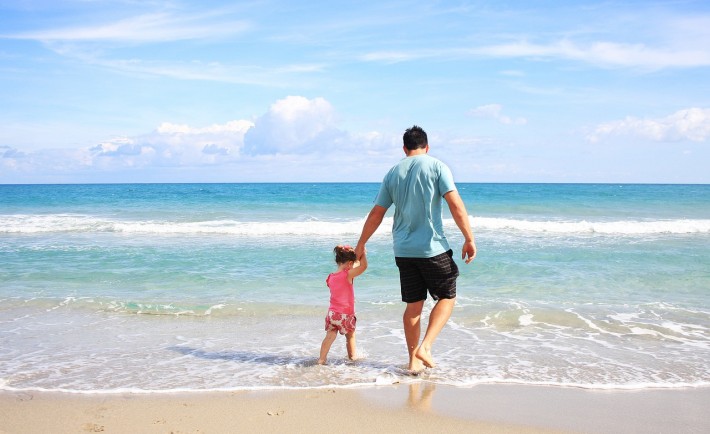 Image Credits: pixabay.com
A man who exercises parental care over other people and acts as a protector or a provider – that is the textbook definition of the word FATHER.
But the real nature of a father and his child is more complex than that. My father was the first person to tell me that my dreams are valid. He taught me how to deal with difficult people and to laugh at life's problems. He worked hard to ensure that I finish my studies on exclusive institutions despite how hefty the costs were. Truly, my father is an amazing human being and I am proud to call him my DAD.
Like my dad, most of the fathers out there are great at giving advice about work, love, and money. Their advice may be clichés at times but the wisdom that they passed on often sticks with their children. So in the cheerful spirit of Father's Day (June 19), I present you some of the brightest finance advice from experienced dads…
1. KNOW WHAT AN ASSET IS
Robert Kiyosaki, the author of Rich Dad, Poor Dad, believes that it is important to "know what an asset is, acquire them, and become rich." Its premise is simple. To become financially independent, you must acquire income-generating assets which can pay for all your expenses. The only problem is that some people do not know how to differentiate between an asset and a liability. Instead of purchasing equities or bonds, these people purchase iPhone and MacBook.
2. MAKE MONEY WORK FOR YOU
David Richmond is the founder of a financial planning firm called Richmond Brothers, while his father worked in the insurance industry throughout his life. David's dad reminded him that there are two ways to make money: to earn it or to grow it. Merely working for it and witnessing it grow can be hard as you can only work so much. This is why you must incorporate the two ways. Your hard-earned money must be saved and be able to grow with an interest.
3. WORK HARD DOING WHAT YOU LOVE
How does one begin to describe the powerhouse that is Donald Trump? For starters, he is running for United States' 2016 Presidential election. But he is best known as a businessman and a television personality. His father, Fred Trump, was the original real estate tycoon in the family. He owned the company Trump Management Co. where Donald first worked for. Despite the "scandals" that Fred have been through in 1954, he bounced back and built affordable rental housing system in New York City.
Donald Trump was once quoted saying: "My father didn't give me much money, but what he did give me was a good education and the simple formula for getting wealthy: Work hard doing what you love."
4. DO NOT SWING AT EVERY PITCH
The iconic Warren Buffett once gave an advice to his son Peter Buffett about investing: "You don't have to swing at every pitch." It is direct yet full of substance. When investing your wealth, it is important to wait for opportunities that fit your criteria (e.g., your needs and personality). And if nothing of that sort comes along, you must wait patiently and practice perseverance.