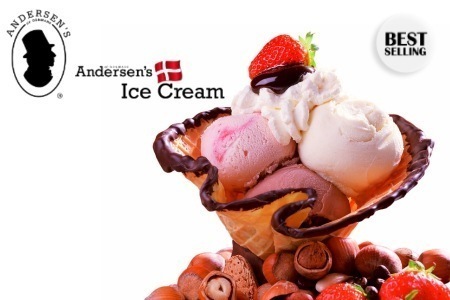 First established in Denmark, Anderson's of Denmark sources ingredients worldwide to make the best ice cream.
Dairy products from Australia,
Chocolate from Belgium
Flavours from Denmark
And here's your chance to enjoy their premium ice cream for less.
Instead of paying $9.80 for 3 scoops of ice cream topped onto your crispy waffle, take 42% off with the voucher on Groupon and pay just $5.70.
Sharing with a big group of friends? They also have the 4 scoops options for just $8.60. (Save 43% of $6.40)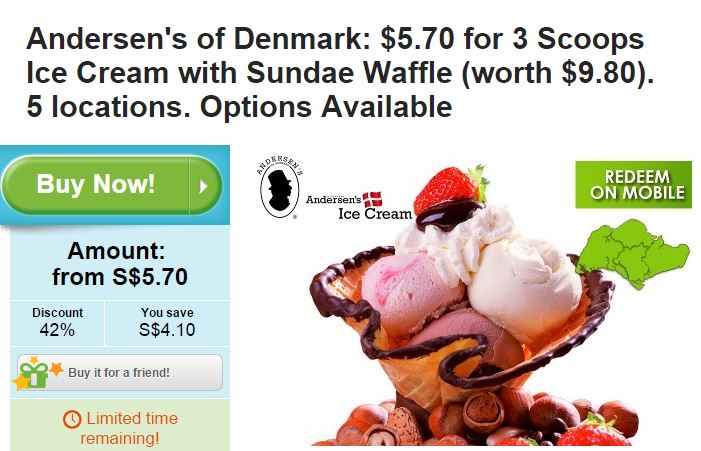 Purchase it on Groupon here: http://bit.ly/1IsD6cJ
Share this deal with your friends and family members before they are sold out, hit 'Share'.