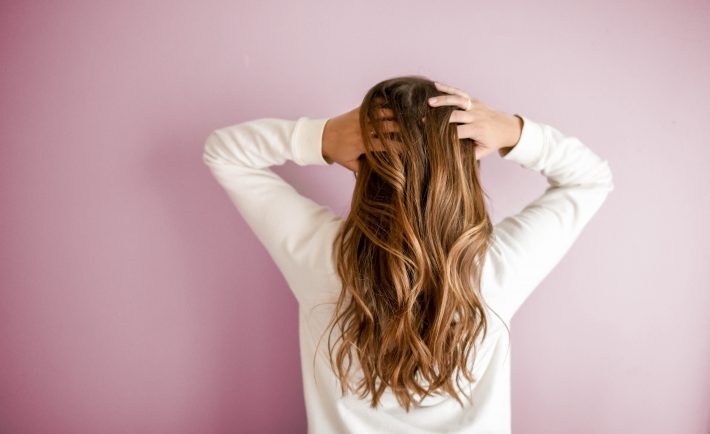 Image Credits: unsplash.com
As I celebrate one of the biggest company events of the year, I decided to reinvent my look. Firstly, I let the stylist cut my shoulder-length hair into a bob cut. Then, he dyed it by mixing the colors of Ash Blonde and Light Brown. I was in awe of the results! Simply cutting your hair short may result freshen up your look and how you feel about yourself!
On that note, here are some of the best salons that can help you with your hair makeover.
#1: BE SALON
In the institution that I work for, we believe that each learner is an individual who learns in uniquely from his or her peers. The same can be said with Be Salon. Be Salon believes that everyone's hair is different. When it comes to maintenance, there is no one-style-fits-all! Hence, the stylists at Be Salon customize your treatments to fit your personal lifestyle and hair nature. Their individualized approach enable them to recommend the most suitable hair colors for you.
What's more? Be Salon has free specialized consultations that will enable you to ask as many questions as you want within a given time. Taking a leap of faith is not scary after all, especially when your decisions are backed by hair stylists. You will be able to choose a treatment based on the expert's advice. Furthermore, the expert will give you advice on how to take care of your hair at home.
This salon's haircut starts from S$49 and the hair color starts from S$119. With complimentary beverages, head massages, and blankets, Be Salon's service will pamper you beyond what you expected.
#2: SALON VIM
Endorsed by some of the most popular influencers, it goes without saying that Salon Vim is renowned in Singapore. It is best known for its hair coloring results. You see, Salon Vim is a flagship store of L'Oreal. It introduces mythic hair treatments, using powerful Mythic oil to deeply nourish and protect hair color.
Much like Be Salon, Salon Vim's hair stylists give you their expert opinion to renew you with the most suitable hairstyle. No matter what style or color you want, Salon Vim will turn your dreams into reality. Haircut starts from S$60 for men and S$80 for women. Hair coloring starts from S$105. While, hair strengthening and hair perming rangers from S$200-S$320.
#3: CHEZ VOUS HAIR SALON
A few months ago, I have tried the Keratin treatment. This treatment enables you to have soft and shiny hair while retaining its volume. However, the salon I went to did not perform very well. The effects of the treatment did not last for long.
Enter Chez Vous Hair Salon! There is a reason why Chez Vous Hair Salon's Hair Botox (about S$375) was named the Best Hair Treatment for Damaged Hair by Her World, Shape, CLEO, and many other industry insiders. Hair botox is an extensive keratin treatment, which is customized to your hair type and hair condition. Furthermore, those who have tried this said that it has incredible lasting effects.
Another thing that you will be have about is its aesthetics. Chez Vous Hideaway is Instragrammable due to its pop-up museum decor. Moreover, you will get to enjoy the complimentary scalp fix at their Relaxation Lounge. This is only for customers who arrive early! The early bird truly catches the early worm.