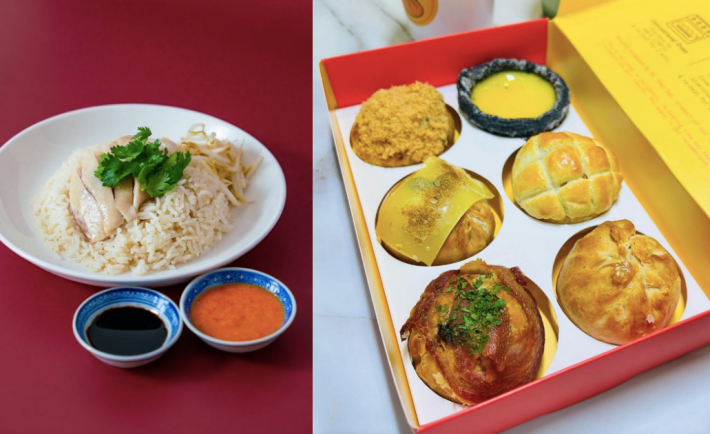 Image Credits: Ah Keat Chicken Rice & Mr Shao Bao
Singaporeans love their food and the majority of us would flock to a newly opened F&B establishment when we catch news of it.
As most of us are supporters of the slogan "Diet can start tomorrow", we're giving you a chance to continue with the Chinese New Year wave of sumptuous food with these relatively new-in-town food offerings. From laksa steamboat to siew baos and Din Tai Fung-style fried rice, here are all the F&B establishments you need to visit in February.
Location: 147 Kitchener Road, Singapore 208524
San Laksa, a steamboat restaurant on Kitchener Road, has reopened after 14 years in Telok Blangah. San Laksa's owner claims that they are our sunny island's first laksa steamboat expert.
If you like laksa, you certainly have to taste their famous laksa steamboat, which is a great combination of local culture and flavor. With a creamy coconut flavor and a tinge of spice, their classic curry laksa soup is offered. Please do ask for more chili if you have a spicier palette and prefer a pot that can match up to your taste buds. Lobster with laksa is one of San Laksa's newest and more pricey selections, and there's a CNY Lobster Promotion Set from S$88++ running till 15 February. Reservations are necessary, so phone them immediately to reserve your set!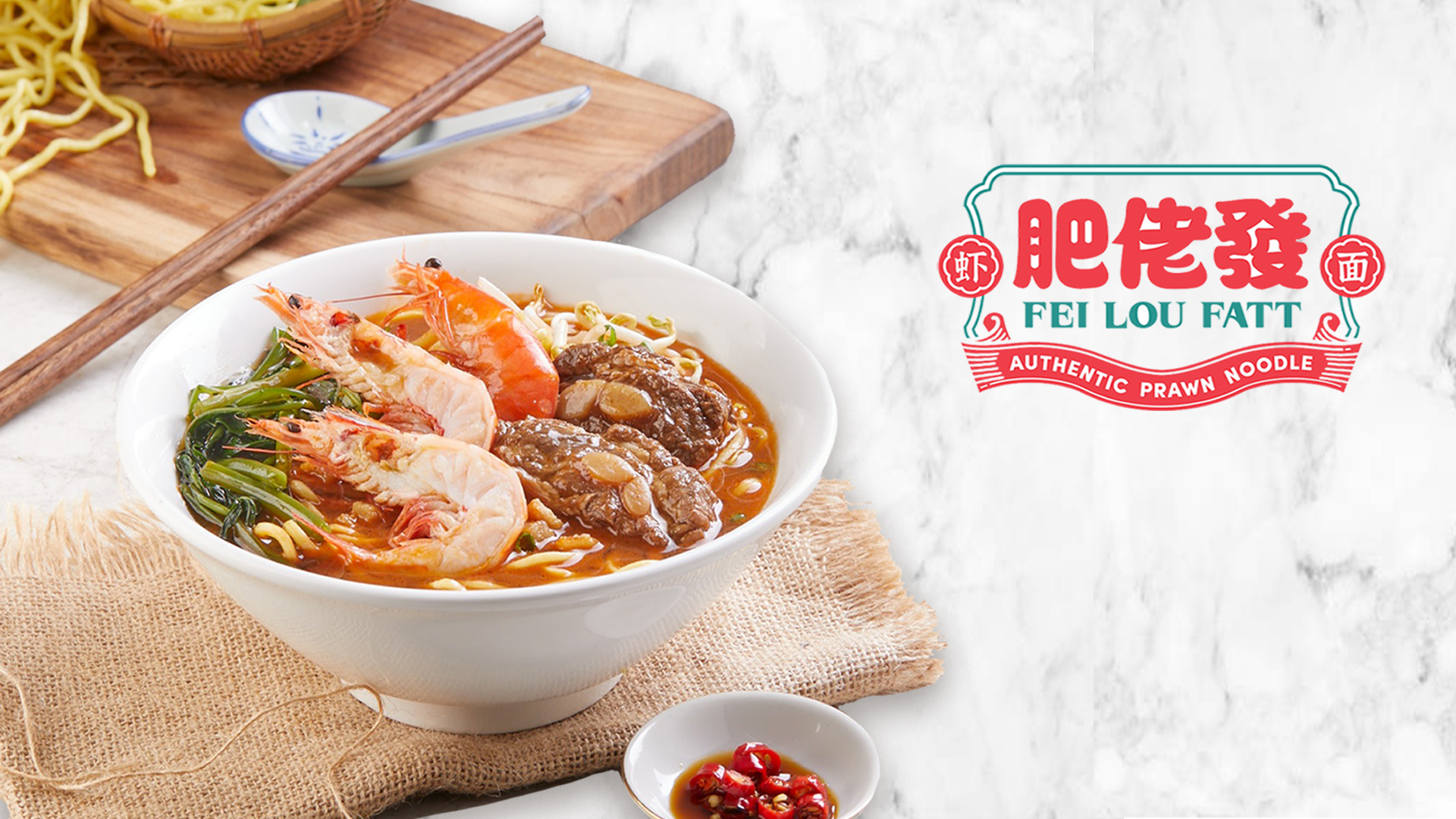 Location: 928 Upper Thomson Road, Singapore 787121
Fei Lou Fatt is housed in a shophouse on Upper Thomson Road and will open to the public on 8 February. The founder of the famous Sembawang white bee hoon restaurant business has created this casual eatery.
A range of prawn and pork rib noodles with prawn soup that is slow-cooked every day for over 10 hours is the highlight of Fei Lou Fatt. It's difficult not to get drunk in prawns, from basic prawn noodle bowls to large prawn noodle bowls and prawn & braised pork ribs noodles. If you want to go all out, get the Fei Lou Noodle, which includes abalones, giant prawns, and herb-braised pork ribs in mouthwatering prawn broth. Dry variations with specialty hae bee hiam will also be available.
View this post on Instagram
Location: Westgate, 3 Gateway Drive, #B2-K3, Singapore 608532
Do you want to enjoy a box of baked crispy pork buns with your family? Mr Shao Bao is owned by a Singapore Permanent Resident who received training in Seremban to gain knowledge on how to produce the pastry and observe how things were run at a well-known 40-year-old siew bao store in Negeri Sembilan's capital.
Traditional siew baos with a unique touch is the focus of Mr Shao Bao's menu. Siew baos adorned with a piece of cheddar cheese or covered with the sweet crust of a bolo bun are now on the menu. There are also floss and bacon versions. According to the brand, a truffle rendition might be launched soon.
View this post on Instagram
Location: 304 Orchard Road, Singapore 238863
Little Grain Coffee, as the name implies, is a little takeout shop with only two al-fresco counter chairs that recently debuted outside Lucky Plaza. The cute cafe was founded by the same people that brought you Grain Alley in Orchard Central and Grain Works at Dhoby Ghaut MRT station.
Little Grain Coffee's menu includes a variety of teas and coffees, as well as alcoholic beverages starting at S$5.80. Salads, desserts, and pastries are also available as light nibbles to accompany your drinks. Those who are lactose sensitive may appreciate the fact that oat milk is available as a substitute at no additional costs.
View this post on Instagram
Location: 593 Havelock Road, #01-03, Singapore 169641
The Butcher's Dining is a posh butcher's shop that also doubles as a grocery store. A trendy Korean couple who formerly owned a Japanese restaurant at Odeon Towers, as well as other Korean and Italian F&B establishments in shopping malls, are behind this initiative.
Our focus is on the connected café, which is helmed by a Korean head chef who formerly worked at Daniel Boulud's DB Bistro & Oyster Bar at Marina Bay Sands and Meatsmith, a prominent American barbecue restaurant. Old-school pork cutlets, spicy pork kimbap, and rice with bulgogi-like meat are all on the menu. We suggest wrapping your meal up with an MIMC Jeju Tangerine Pound Cake.
View this post on Instagram
Location: Bukit Merah Central Food Centre, 163 Bukit Merah Central, #02-35, Singapore 150163
Ah Keat Chicken Rice was founded by a Culinary Institute of America 2020 alumnus who worked as an apprentice at Shunfu Mart Food Centre's Leong Hainanese Chicken Rice before his venture.
You can expect the chicken meat to be soft and juicy, with the right film of gelatin behind the skin. Also aromatic, springy, and not overly greasy or salty is the rice. We certainly don't need to go much further in the description, especially when coupled with the appetite-inducing house-made chili-ginger sauce. Greens, liver, and gizzards, as well as a soft-boiled egg with a runny yolk, can be added to upgrade your plate. For a lower-calorie meal, try their signature porridge instead.
View this post on Instagram
Location: Block 69 Bedok South Avenue 3, #01-498, Singapore 460069
Ding Gua Gua Fried Rice is overseen by a chef with 13 years of Din Tai Fung experience and a former restaurant manager who has worked with Din Tai Fung before. They're joined by a partner who manages the company's back-end operations.
You would have guessed that the simple hawker stall specializes in fried rice, and of course, one inspired by Din Tai Fung. There are four different types of fried rice to pick from, each with shrimp, luncheon meat, a fried pork chop, or Taiwanese sausage. Spicy crunchy cucumber, hot and sour soup, and handmade crispy prawn fritters are among the side dishes available on the menu.