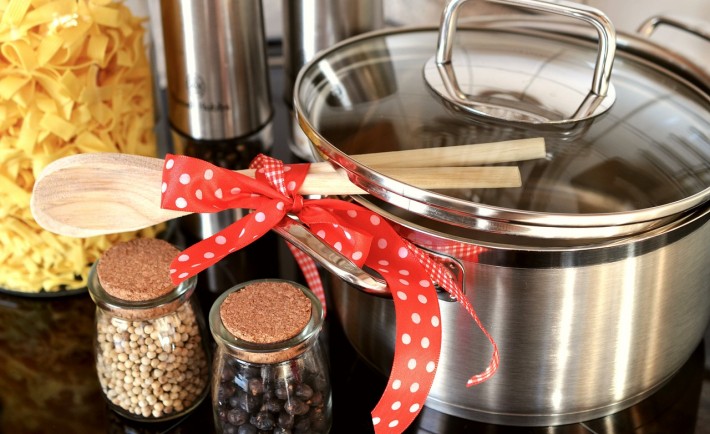 Image Credits: pixabay.com (License: CC0 Public Domain)
Imagine a disorganized kitchen with tools clustered and mess everywhere. You might be motivated to cook more if it was not so disorganized. Okay, perhaps not. But, you wouldn't it be nicer to have a clean and organized kitchen space? Upon realizing this, keep in mind that although this is time-consuming…it is all worth it!
1. MAKE AN INVENTORY
To get organize, start by determining what you have and arranging these items based on their functionality. Create an inventory wherein the items on top are the ones you use often and the ones you need the most.
2. EVALUATE THE ITEMS
After making an inventory with specific ranking, look at the items on the lower end and evaluate whether you are going to toss or donate them. Toss items that are helplessly broken or cannot be repaired. Then, donate the items that you underused or have too much of (e.g., three pots of the same size and color).
3. BRING OUT THE ESSENTIALS
Increase accessibility by placing the essential items and products such as knives, cutting board, and oil, near the stove and sink. It does not make sense to put these overly used items inside the drawer.
4. MAKE IT REACHABLE
I generally hear homemakers say: "You must put the kitchen items within reach. If you do not see them, you would not use them." It is totally sensible. Avoid losing money to rotten potatoes or other expired products by making these items reachable. For instance, you my keep the potatoes in a basket near the cutting board.
5. GROUP ITEMS BY TYPE
Keep the kitchenware of the same kind together. All the pans should be in the same cabinet or drawer as well as all the baking sheets. Arrange items from smallest to biggest and cluster their "group mates" close by. This way, it will be easier to locate items without messing with the kitchen.
6. USE THE WALLS WELL
Create space by making use of the kitchen walls. Hang up shelves or pegs to keep your utensils, dish towels, spices jars, small bowls, and pot holders on plain sight. You may purchase IKEA's GRUNDTAL shelves that range from $15.90 to $19.90.
7. CHECK YOUR KITCHEN REGULARLY
After you arranged everything to your liking, value your efforts by regularly going through your drawers, shelves, cabinets, and cupboards once every 2-3 months. Make sure everything is on its right place. This shall only take up a few minutes of your time.