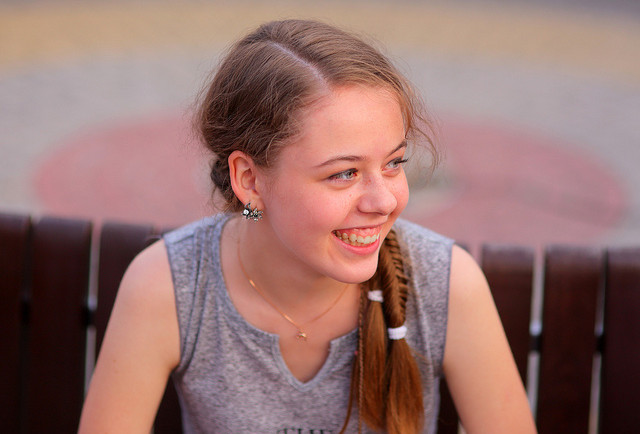 Image Credits: Vladimir Pustovit via Flickr
Life is a constant search. Whether it be a special someone, a fulfilling job, or an amazing house…our search often comes with a price. But that need not be. There are more meaning things in life that do not cost a thing. One of it is genuine happiness. Here are 6 Ways to be Happier now (yes! they are all FREE):
1. EXERCISE REGULARLY
I cannot stress enough how important regular exercise is to your wellbeing. Studies have shown that 7-10 minutes of exercise for 5 days every week can improve your productivity and mood. You will not only lose weight but you will also be happier.  Here is a 7-min. exercise routine you can follow:

2. HELP OTHERS
See some old clothes that are still in good condition? Save space and money by donating them to those who need it the most. Helping others and giving back can surely boost your happiness levels. You do not have to give fancy things; even giving a no-cost constructive feedback to your classmates can lead to personal academic improvement and happiness.
3. SPEND QUALITY TIME WITH YOUR FRIENDS AND FAMILY
Do you want to live longer and pleasurable life? Research showed that people who have strong relationships with their spouse, family, or close friends are happier and healthier. Spend your quality time with your friends and family by a simple picnic with cycling in East Coast Park or affordable museum tours in Singapore Art Museum and National Museum of Singapore. When it comes to your happiness, your dearest friends and family matter.
4. LET GO OF WORRIES, FRUSTRATION, AND RESENTMENT
Dale Carnegie, author of the best-selling book entitled "How to Wind Friends and Influence People", believed that our fatigue is often caused not by work, but by worry, frustration, and resentment. Address and let go of your worries, frustration, and grudges to lead a happier life.
5. GET OLDER
Fret not that you are beyond your 40s, as you get older, you get happier! This is because older people tend to focus and remember the positive events more and the negative ones less.
As Olivia Munn said: "I think women should start to embrace their age. What's the alternative to getting older? You die. I can't change the day I was born. But I can take care of my skin, my body, my mind, try to live my life, and be happy."
6. SMILE MORE OFTEN
Do you want to make your boss happier? Smile at the customers more to send a more welcoming vibe. Or how about making yourself happier and productive? Smile like you really mean it. Science has shown that people who smile increased their attention and ability to think. C'mon, it is free anyway!
We are all in the pursuit of happiness. Try these simple ways – it might just help you. 🙂