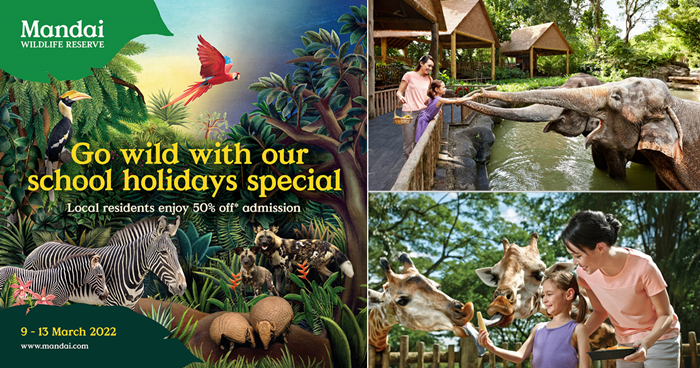 Get ready for a wild adventure this March holidays!
Get 50% off admission to Singapore Zoo, Night Safari and Jurong Bird Park with promo code "MARCHHOL50". Enter the code at checkout to enjoy the promotion. Exclusive for local residents with a valid WildPass. Promo valid from 9-13 March only. Book your tickets now at https://www.mandai.com/en/ticketing/admission-and-rides/parks-selection.html
Singapore Zoo:
Adult: $44.00 $22.00
Child: $31.00 $15.50
Night Safari
Adult: $53.00 $26.50
Child: $36.00 $18.00
Jurong Bird Park
Adult: $34.00 $17.00
Child: $23.00 $11.50
Here's what it looks like at check out: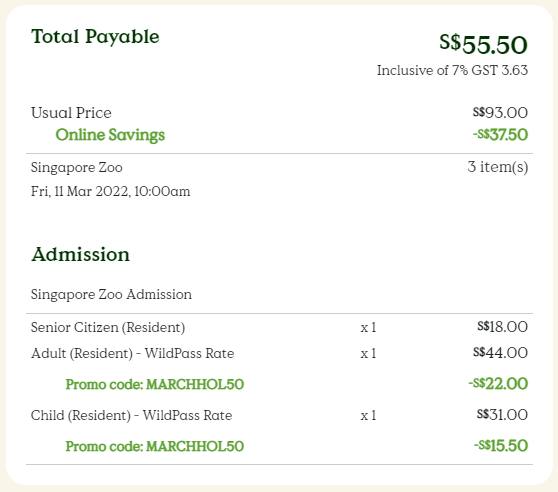 You will enjoy 50% off the usual rates for Adult and Child after entering the promo code MARCHHOL50. Sweet.