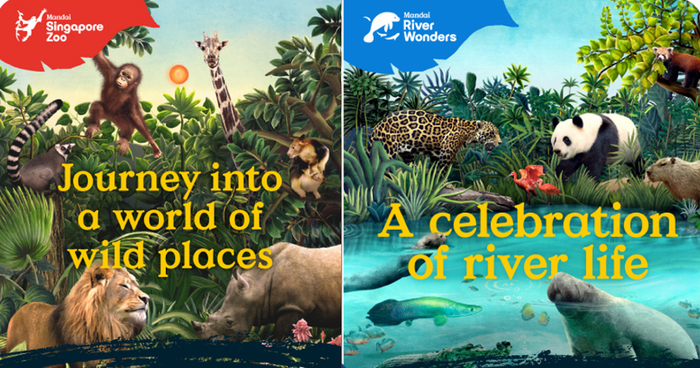 50% off admission to Singapore Zoo and River Wonders
If you're looking for an exciting and affordable way to bond with your family this March, you won't want to miss this amazing deal. For a limited time only, from 8 to 15 March, you can enjoy 50% off admission to Singapore Zoo and River Wonders.
With the March school holidays approaching, it's the perfect opportunity to get everyone out for a fun time!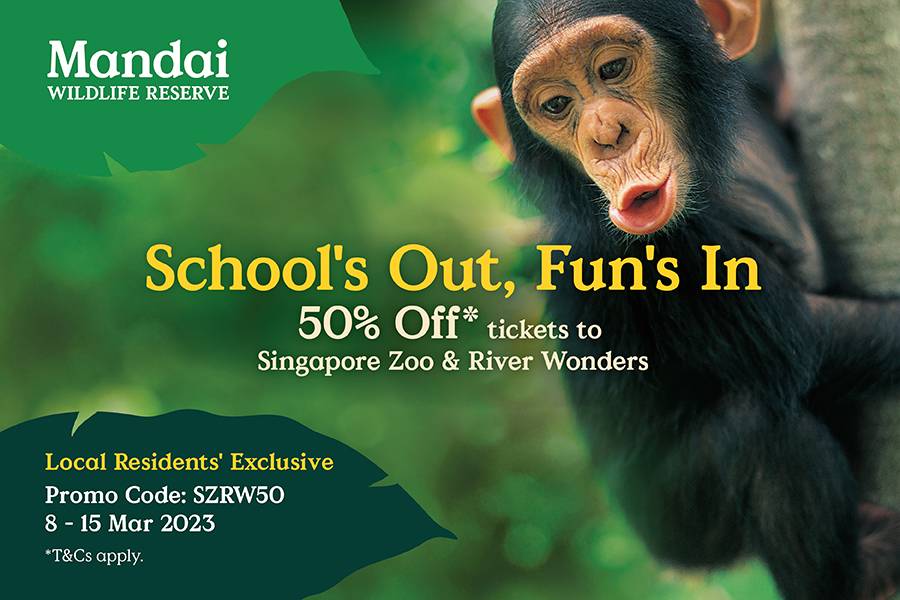 To enjoy this promotion, make sure you are a local resident and a WildPass holder. If you are not a WildPass holder, you can sign up for free here.
You can then proceed to purchase the ticket here making sure you enter the promo code SZRW50 upon check out to see the discount.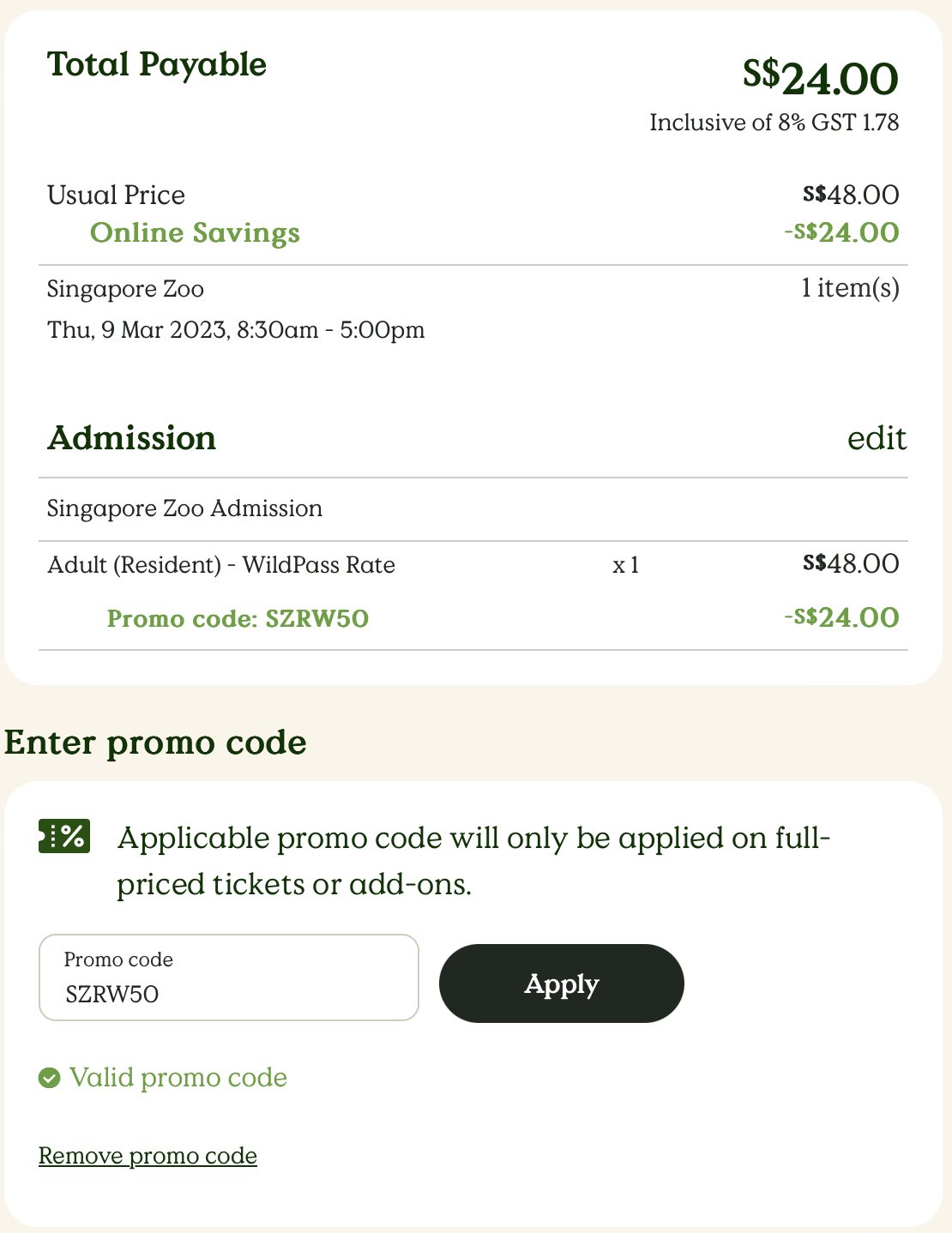 An adult ticket will cost only $24 with this promotion.
What are you waiting for? Get your tickets now!
---
Singapore Zoo
Located on the north-western side of the island, the Singapore Zoo is a haven for wondrous wildlife and a must-visit for animal lovers. This beloved establishment first opened its gates to the public in 1973, and has since become one of the best rainforest zoos in the world.
Besides being home to over 2,800 animals from 300 species—including crocodiles, Malayan tapirs and white tigers—the zoo has won a trove of international and local awards. Set in a rainforest environment, Singapore Zoo's world-famous "Open Concept" offers the opportunity to experience and be inspired by the wonders of nature.
River Wonders
Asia's first and only river-themed wildlife park, occupying 12 hectares the park is home to 400 plant species and over 7,500 aquatic and terrestrial animals representing close to 240 species, including one of the world's largest collections of freshwater animals. Meander through the park on an exploratory river adventure of the Mississippi, Congo, Nile, Ganges, Mekong and Yangtze rivers, peering into our freshwater aquariums and luscious walk-through exhibits.