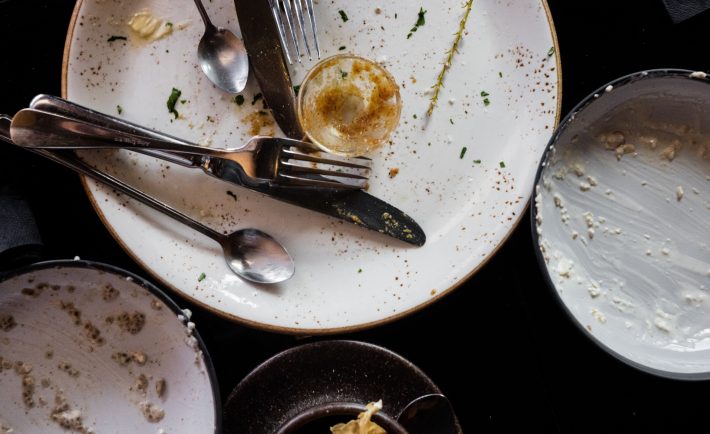 Image Credits: unsplash.com
Can't wait to say goodbye to the hassle of hand-washing dishes?
I know how it feels when dishes pile up. And that's why we have innovative and convenient dishwashers designed to simplify our lives, don't we?
With their compact size, they fit well into any kitchen space. So if you can't wait to rid of the tedious task of handwashing dishes, stay on this page.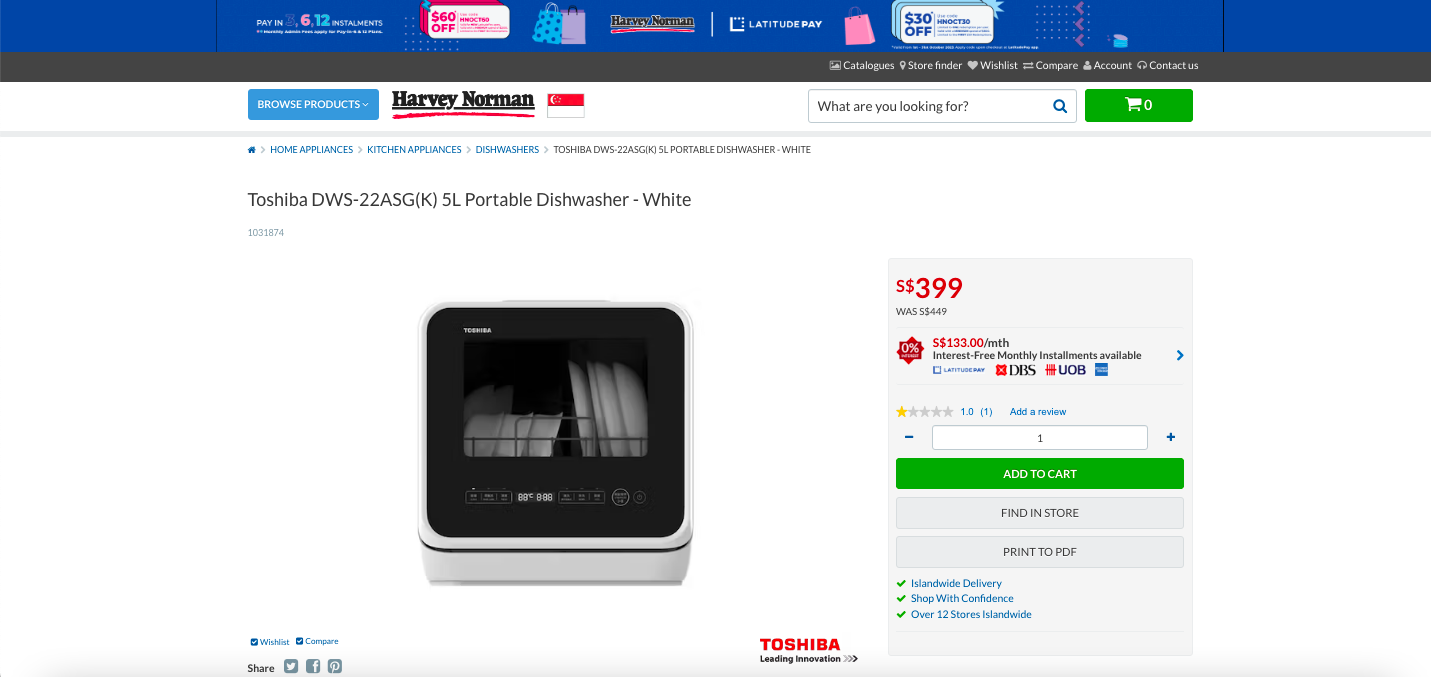 Price: $399 (was $449)
This petite powerhouse packs a punch. Toshiba's compact 5L dishwasher can fit comfortably on your kitchen counter and handle a full load of plates, cups, bowls, and utensils in just 29 minutes.
The see-through door lets you watch your dishes get squeaky clean while an interior light illuminates them during the cycle (if you need to, activate it). An easy-to-use control panel and screen guide you through each wash so you get spotless results every time.
When you need a quick clean for a handful of dishes after mealtime, this little workhorse accommodates up to 22 pieces of tableware at once. Plus, complimentary install options mean you will be enjoying hands-free cleaning in no time.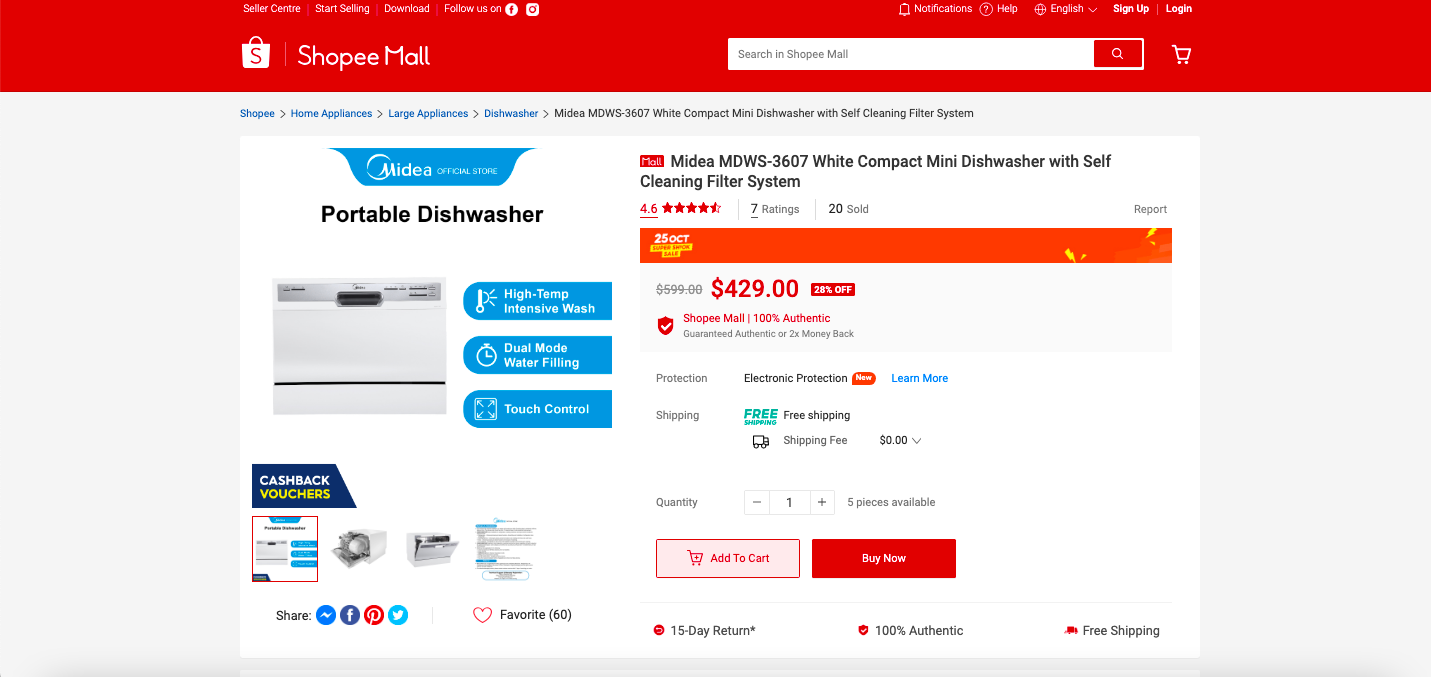 Price: $429 (was $599)
Great for small spaces, this Midea dishwasher can easily fit on and under counters and into tight corners without sacrificing function.
Simple one-touch controls and clear program indicators make this machine easy to install and use. With a high-temperature intensive wash cycle and 30-minute quick wash setting, it can thoroughly clean up to 76 pieces of tableware when loaded properly.
The result? Sparkling dishes with minimal effort so you can take the time to do what matters more.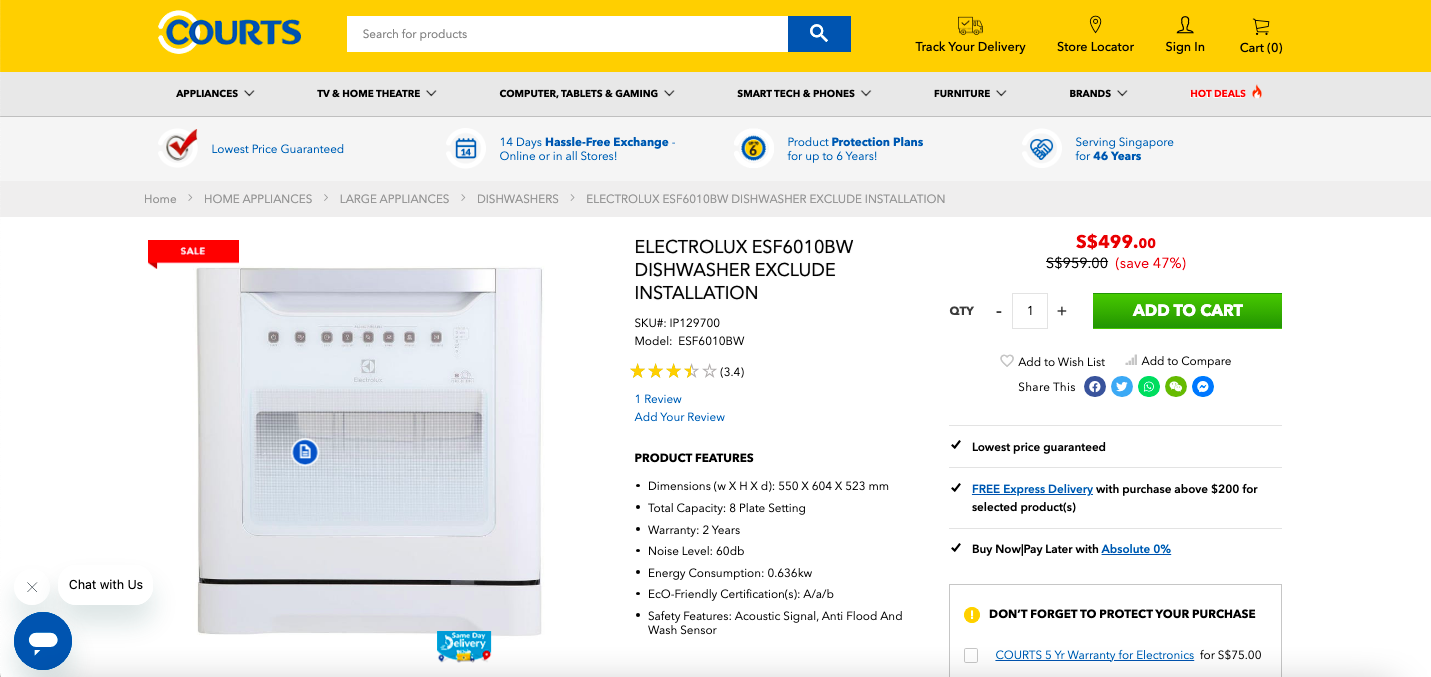 Price: $499 (was $959)
Ideal for kitchenettes and small households, this invention from Electrolux offers versatile cycles to handle everything from lightly soiled dishes to heavily greased pots and pans.
Simply select the preprogrammed cycle that best suits your needs and let this hardworking helper go to work. It can supply either hot or cold water depending on your preference. The child lock setting helps keep little curious hands away from any detergent or hot water.
Though compact, Electrolux didn't cut any corners on quality—but you still get a 2-year limited warranty for added peace of mind. So if you want the convenience of a dishwasher without sacrificing precious counter and cabinet space, this sleek and efficient machine is the one for you.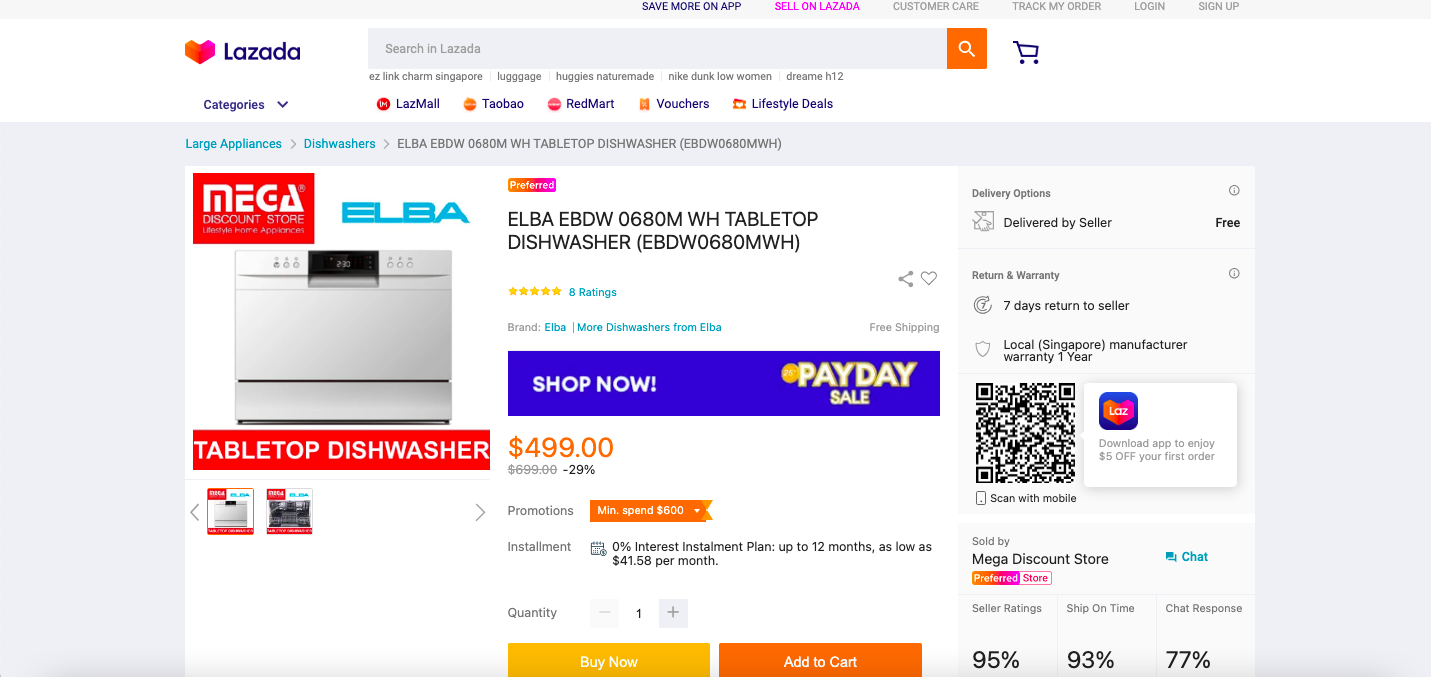 Price: $499 (was $699)
Last but not least, we have this tabletop dishwasher from Elba. With LED touch controls and 8 programmed settings including a fruit wash cycle, you will be able to wash everything from wine glasses to baking pans and more.
The child lock keeps your kids safe while you run an express, extra drying, or extra cleaning cycle. The A+ energy efficiency rating means lower utility bills, while the free basic installation makes getting started simple.
Or if you prefer to DIY, simply connect the inlet and outlet hoses to the water supply and drain, then fill with your dirty dishes and let this compact machine do its thing.
These convenient appliances are designed to make your life easier and eliminate the tedious task of hand-washing dishes. With their compact size, they fit seamlessly into any kitchen space, making them apt for smaller homes or apartments. Experience the convenience and efficiency of these affordable dishwashers under $500 and reclaim your time so you can finally catch up on that newly released K-drama episode after work.