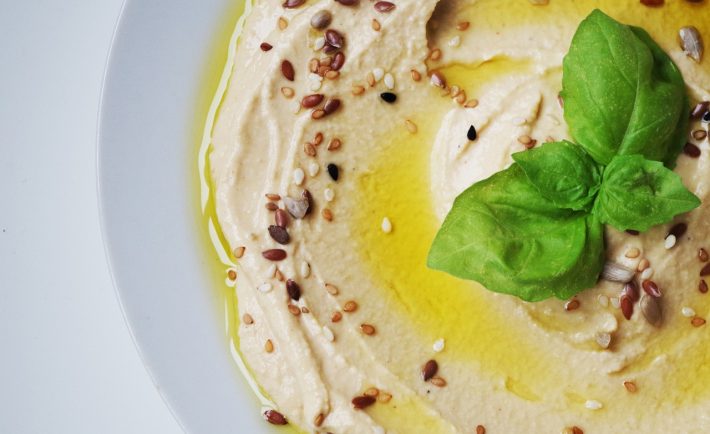 I have always wondered why my immediate eco-system is fueled by people who are conscious about their weight. They go to significant measures such as strict dieting or regular exercising to reach their desired figures. In their journey, I often ask about their eating habits. I found that they create rules to adhere to healthy snacking. What is healthy snacking, exactly?
Well, I rounded up the list of the snacks that they share in common. These snacks are not only pocket-friendly, but also travel-friendly.
GREEK YOGURT
I, for one, am obsessed with yogurt drizzled with sweet toppings. A healthier alternative to this is a cup of Greek Yogurt. Greek Yogurt is rich with protein – taking up 22 grams of protein in 8 ounces of it. It is also packed with calcium. What's more? Flavored Greek yogurt only costs about S$3.95 at FairPrice.
Put a twist to your Greek yogurt by adding a teaspoon of honey, fresh fruits, and nuts. Prepare this mixture in small containers to save time. Worry not about consuming everything at once as you can keep it for about two months.
AIR-POPPED POPCORN
Who does not love Popcorn? Instead of buying bagged microwave popcorn, the healthiest way to eat it is to cook whole-grain popcorn at home. Whole-grain popcorn contains a lot of fiber and antioxidants. It works well as an afternoon or an evening snack, which can liven up your movie marathons. Best of all, it will not cost you a fortune!
Go old-school by drizzling your kernels with olive oil and sea salt. Or, give it a kick with cayenne pepper and maple syrup.
HUMMUS
One of the world's oldest farmed food include the main ingredient of Hummus – the chickpeas. Chickpeas are high in protein, fiber, and folic acid. Reap these benefits by creating your own hummus.
Like many snacks, you can save more money when you make your own. Hummus is made of few ingredients including chickpeas, dried tahini, lemon juice, garlic, and olive oil. Nonetheless, you may purchase a tub at FairPrice for about S$6.25.
PICKLED VEGETABLES
What do pickled green beans, pickled cucumbers, and pickled cauliflower have in common? They have low calorie counts and they will not break your budget! Moreover, many pickled veggies have iron, vitamin A, and potassium.
Pair your pickled veggies with crackers or bread. Prices of pickled radish and cucumber start at S$1.50 in FairPrice.
The healthy snack ideas above are just some great treats that you can take on the road! Can you suggest more?