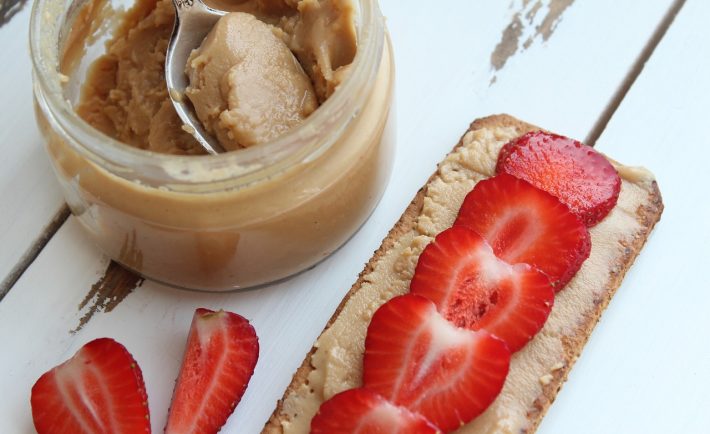 Image Credits: pixabay.com
To an utmost degree, balancing one's personal life and dual careers is common in Singapore. Our busy schedules hinder us from preparing sophisticated meals. Thus, a good portion of the population rely on instant or ready-made snacks. Maintaining this routine can sacrifice your health for convenience. This should not always be the case!
Just because you are challenged with the elements of limited time and tight budget does not mean that you have to undermine the health benefits of snacks. Stock up on these affordable and healthy goodies for next time!
#1: GREEK YOGURT
As an early childhood educator, I realized that you can mask nutritious fruits and vegetables by incorporating them in familiar desserts. Picky eaters will be delighted to know that there is a healthier alternative to ice cream. Simply mix your favorite fruits with Greek yogurt and freeze it overnight. You may grab DAIRY FARMER's natural Greek Yogurt (S$7.35) at Cold Storage.
What makes Greek yogurt nutritious is its low sugar and low lactose content. This means that people who suffer from lactose intolerance can eat this snack without qualms. Its benefits are mainly due to the meticulous straining process, which results to a thicker and a creamier product.
Do not confuse Greek yogurt with Greek-style yogurt! The latter usually contains gelatin, gum blends, stabilizers, preservatives, and other add-ons to achieve a thick product despite of having a quick straining process.
#2: DRIED MIXED FRUITS
Reality check, please! We live in a fast-paced city where the mere act of peeling or chopping fruits is seen as a tedious task. However, there is an alternative to snacking on bite-sized fresh fruits. Go to FairPrice to check out a variety of packed dried fruits such as the Harvest Fields' Dried Mixed Fruits (S$3.35). Dried fruits come in many shapes and sizes. Some companies are even bold enough to experiment by adding delectable treats such as the chocolate-coated dried mangoes from the Philippines. It goes without saying that dried fruits have a huge audience to satisfy.
Dried mixed fruits has been proven to contain twice as many as antioxidants as fresh fruits. I am not suggesting that you eat an entire bowl of dried prunes or raisins. Keep the serving size in mind during consumption. To ensure that you can maximize its nutrient content, please check the ingredients before dumping several packs into your shopping basket. Steer away from added sugars and syrups.
#3: PEANUT BUTTER
Whether you want to believe it or not, research has shown that the Peanut Butter packs a macronutrient-punch! This sweet spread is rich in carbohydrates (e.g., fiber), protein, potassium, and fat. Let us move on to the "calorie bank". It is important to note that 100 grams of Peanut Butter only contains 588 calories. I am sure that you will control your serving when snacking on this. A healthier option is unsalted peanut butter. The "Adams Unsalted Peanut Butter" is available for S$5.90 at FairPrice.
Watch your favorite TV series by snacking on whole grain crackers smeared with the said spread. Drop by the nearby FairPrice to know the difference between plain crackers and Munchy's Wheat Cracker (S$2.30).
#4: BANANA
Banana is an ideal snack for active athletes, growing children, tireless employees, and hungry minions. Humor aside, banana is a tropical fruit containing high potassium, soluble fiber, and easily digestible simple sugars.
Presenting itself as a snack with the slightest effort to prepare, the banana has been known as the "happy fruit". Why is this so? Banana increases serotonin levels to improve your mood. Serotonin is a brain neurotransmitter responsible for mood regulation. Possessing positive emotions can prevent the risk of emotional binge eating.
Fortunately for you, I stumbled upon an organic online store that offers some of the best prices in the country. A quick search to organicdelivery.sg will bring you to the Organic Thai bananas that costs S$3.75 per 500 grams. Browse to their site to choose among the wide varieties of organic fruits.