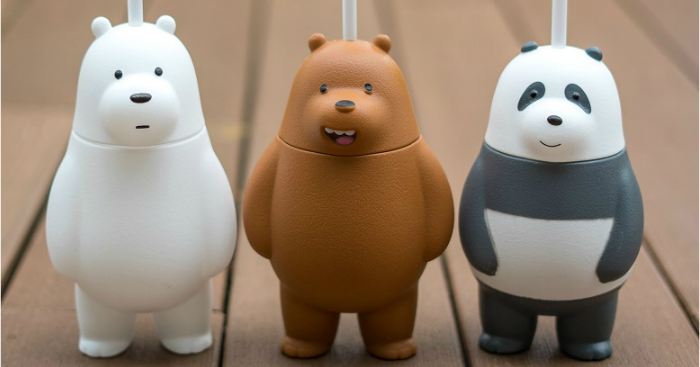 Be the first to collect all three cups 
Golden Village has announced that they will be releasing limited-edition We Bare Bears collectible cups at their cinemas from 15 Mar 2019.
They will come bundled in the We Bare Bears Movie Combo which comes with with popcorn and drink and it will cost $13.50.
Get the 3 designs: Grizzly, Panda, and Ice Bear on your next movie trip.
Check out the designs below: