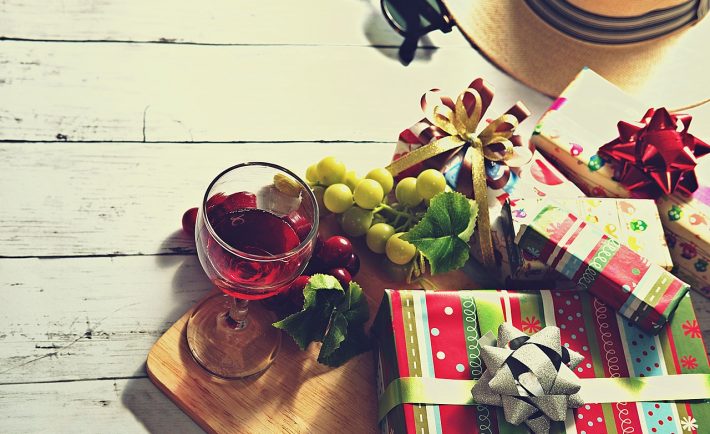 The Holiday Season should not be the primary reason to live out as a Crazy Rich Asian while shopping. Yes! Buying gifts can show how much you love or appreciate a person. However, you do not have to be a big spender or an impulsive buyer to offer meaningful gifts. Take it as a challenge that you can cheerfully give without regrets!
Be a smart shopper this Yuletide Season with these tips.
#1: GOT MY BUDGET LOCKED DOWN
One's daily or monthly budget rarely includes Christmas gifts and New Year tokens. Instead, these short-term expenses come at the end of the year. The seemingly convenient placing of this expense may lead to mindless or unthoughtful spending. You might as well go all out due to the year-end sales in Orchard Road, right? Wrong! You will realize the impact of your yuletide expenses as the new year chimes in. It is not ideal to start 2019 with a financial shock!
Set a reasonable amount that you can spend on shopping for gifts. Remember that the price tags do not dictate the value of the gifts!
#2: KEPT MY EYES PEELED FOR THESE STORES
Do you know what Popular Bookstore and Muji Singapore have in common? They both house some of the most useful yet affordable items that you can find! Keep your eyes peeled with aesthetically pleasing and inspiring gift ideas such as journals, organizers, bottles of aromatherapy, and travel bags.
Who knows? The book you picked can just spark personal development! My personal favorite is Malcom Gladwell's "The Tipping Point". Or, the envelope organizer you gave can ignite one's financial discipline.
#3: SET A SPECIFIC DATE FOR SHOPPING
Whether you are shopping virtually online or physically in stores, only shop when you made time for it. Allotting a specific date and time for shopping can help you avoid impulsive purchases. You see, smart shopping entails plenty of calculation and decision-making. You need to put careful thoughts on what you are going to buy and to whom you are buying it for.
Amp up your savings by considering these local bazaars:
A. Bugis Junction Christmas Market
Imagine being in the center of the biggest Christmas bazaar in Bugis! You will overwhelmed by different food, retail, and carnival game booths. Get your phones ready because there will be some Instagram-worthy opportunities courtesy of the place's magical lights and vibrant colors. The Christmas Market runs until December 30 from 12 nn to 9 pm.
B. The Great Christmas Village
Back by popular demand, the Christmas Village at Ngee Ann City Civic Plaza will run until December 26. It includes amusement rides, a Santa House, a meet-and-greet with Santa Claus, and other retail booths. Festivities start at 11:30 am daily!
Happy Holidays from all of us at Money Digest! 🙂