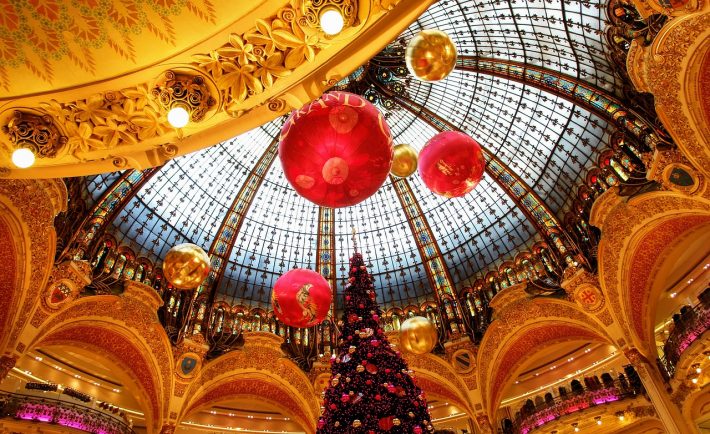 Image Credits: pixabay.com
The temptation to turn on the Jingle Bell Rock or the Polar Express movie is approaching its peak level! Despite it being the 24th of December, I am sure that some of you have yet to purchase a set of Yuletide gifts. Your time is running out and your meeting your family soon. What must you do to get all your presents sorted out for the party?
Firstly, throw the online shopping option out of the window. The shipping period will never come in time no matter how much you click the "express" option.
Alas! There is still work to be done. Consider these shopping spots while you begin your search.
#1: THE POPULAR ONE
What is the first thing that comes to your mind when you think of shopping? Well, Orchard Road of course. Its world-class array of malls has gained popularity among tourists and locals alike. Hit up the retail havens such as ION Orchard and Paragon to explore international brands (of different price scales) such as Editor's Market, Mango, Gucci, and Louis Vuitton. Nonetheless, almost everything can be found in TANGS.
Score great deals in footwear, cosmetics, clothing, and other items as you stroll around Orchard Road.
#2: THE HIP ONE
If you want to take Instagrammable photos while you continue your last-minute shopping, head down to Haji Lane or Bugis Street. These places attract shoppers and tourists on a daily basis. These two venues may be in close proximity with each other but, they offer contrasting shopping experiences. Haji Lane has an array of vintage or artisanal items that highlight one's craftsmanship. While, Bugis Street is well-loved for its extremely low prices and Korean-centric stores. Both venues offer trendy and timeless pieces that will delight your fashionista friend or family member.
Get the best prices by strolling around Haji Lane or Bugis Street before committing to a final purchase.
#3: THE ALL-NIGHTER
From traditional Indian clothing to brightly-colored accessories, you can make your way to Little India to shop in a lively cultural part of Singapore. Visit Mustafa Centre for Christmastime gifts varying from children's toys to sporting goods. What's more? This massive store is open for 24 hours. Thus, you may literally shop until you drop.
Do indulge in a cultural immersion while you shop around.
#4: THE BIG ONE
What better way to spend your last-minute shopping ordeal than by visiting the city's largest shopping mall – the VivoCity. VivoCity houses the cheap Japanese outlet Daiso where you can spend as little as S$2 for a stocking stuffer. Furthermore, there are other glistening brands such as Sephora and Pandora. Who can say no to a set of jewels and makeup?
If you have your little ones with you, you may let them have fun at the open-air playground on the second level or splash around in the water-based Sky Park on the third level while you shop around.
With a countless array of shopping malls and indie outlets, Singapore offers the perfect spot for your last-minute Yuletide shopping. Good luck!
Source: Visit Singapore