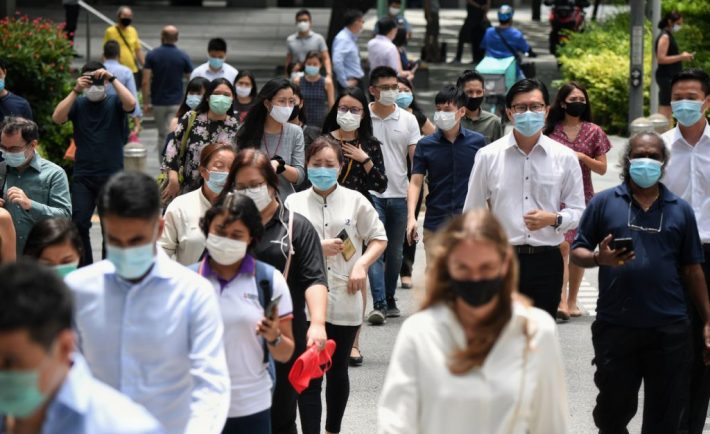 Image Credits: asiaone.com
VTL entry
As of midnight on March 3, the Civil Aviation Authority has issued 348,518 Vaccinator Passes (VTPs) to travellers from 30 countries and territories, and 456,215 people have entered Singapore through the VTL so far.
Currently: Australia, Brunei, Cambodia, Canada, Denmark, Fiji, Finland, France, Germany, India, Indonesia, Italy, Malaysia, Maldives, Netherlands, Korea, Spain, Sri Lanka, Sweden, Switzerland, Thailand, Turkey, United Kingdom and United States, Hong Kong, Qatar, Saudi Arabia, United Arab Emirates, Israel and Philippines
In the future, Singapore will expand the Vaccinator Travel Gateway VTL programme to more cities in Malaysia, Indonesia and India, and launch VTL programmes with Greece and Vietnam.
From 16 March, Singapore's airline VTL scheme with Malaysia will be extended to Penang with four return VTL flights daily, and Indonesia's airline VTL scheme will be extended to Bali on the same day with two daily VTL flights to Singapore.
Travellers from Greece and Vietnam will also be able to enter Singapore under the VTL scheme from March 16 onwards. Short-term travellers and work permit holders who wish to enter the country under the scheme can apply for a Vaccinator Pass from 10am on 13 March.
Border measures
The Singapore Ministry of Health has released a number of policies to continue to liberalise Singapore's border measures! Firstly, border measures will be simplified by standardising the home notification period to seven days.
Existing Category 2, Category 3 and Category 4 countries and territories will be categorised as General Travel, while those requiring stricter border measures will be categorised as Restricted, although no countries or territories currently fall under the latter category.
Under the General Travel category, all travellers arriving from 11.59 pm on the 21st will only have to fulfil a seven-day home notification, as the incubation period for Omicron is shorter. Travellers who have completed their vaccinations and entered via VTL, as well as those from Category 1 countries or territories, will continue to be exempt from quarantine. The travel history of travellers will also be reduced from 14 days to seven days.
Instead of having to undergo a Polymerase Chain Reaction (PCR) test upon arrival, VTL and travellers from Category 1 countries or territories will be able to undergo a supervised Rapid Antigen Test (ART) at one of the testing centres across the island within 24 hours of entry into the country.
In addition to work permit holders, vaccinated long-term document holders will no longer be required to obtain a Vaccinator Travel Permit (VTP) or entry permit upon entry into the country. However, they will still be required to comply with border health measures upon entry.
The Health Minister pointed out that following the end of the Omicron outbreak, Singapore should gradually transition to allow all vaccinated travellers to be exempted from quarantine and no longer require the Vaccinator Travel Track (VTL).
He also noted that imported cases now account for about 1% of the total number of daily cases. The authorities are now concerned whether travellers entering Singapore are sufficiently protected so that they do not place a burden on the local healthcare system. In practice, therefore, there should be less emphasis on home notification and testing of travellers, and instead ensure that they complete their vaccinations and additional doses.