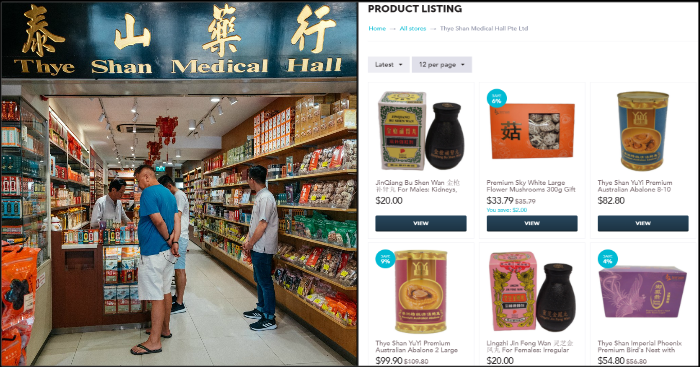 Think your neighbourhood mom and pop stalls are still setting up shop the old-fashioned way? You may be pleasantly surprised to find out that many of your friendly neighbourhood stores have already gone digital.
That's right, many small and medium businesses have an online presence and are selling their products on 99%SME, a dedicated eMarketplace for SMEs.
Here are 5 local brands you probably never knew were online:
1.      Thye Shan Medical Hall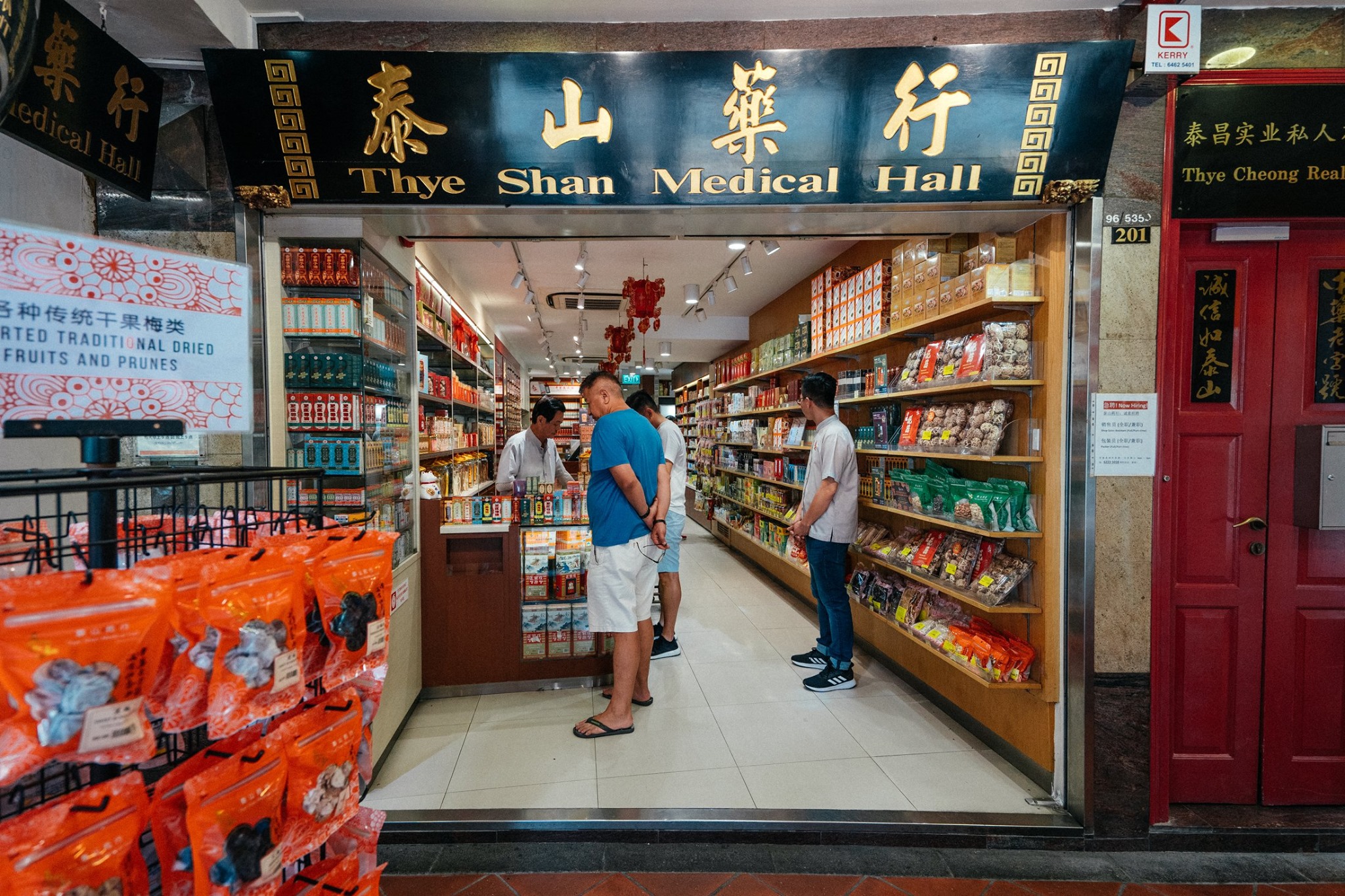 Thye Shan Medical Hall (泰山药行) is a well-established brand of Traditional Chinese Medicine (TCM) products and services. With more than 60 years of history, the first Thye San outlet was opened in Chinatown in 1955 by Mr Chan Chak Poey.
Rather than make a trip down to one of their three retail outlets, you can buy premium bird's nest, abalone, tonics and powder blends from their online store.
Visit their online store here: https://www.99sme.sg/thye-shan-medical-hall-pte-ltd/
2.      Yikowei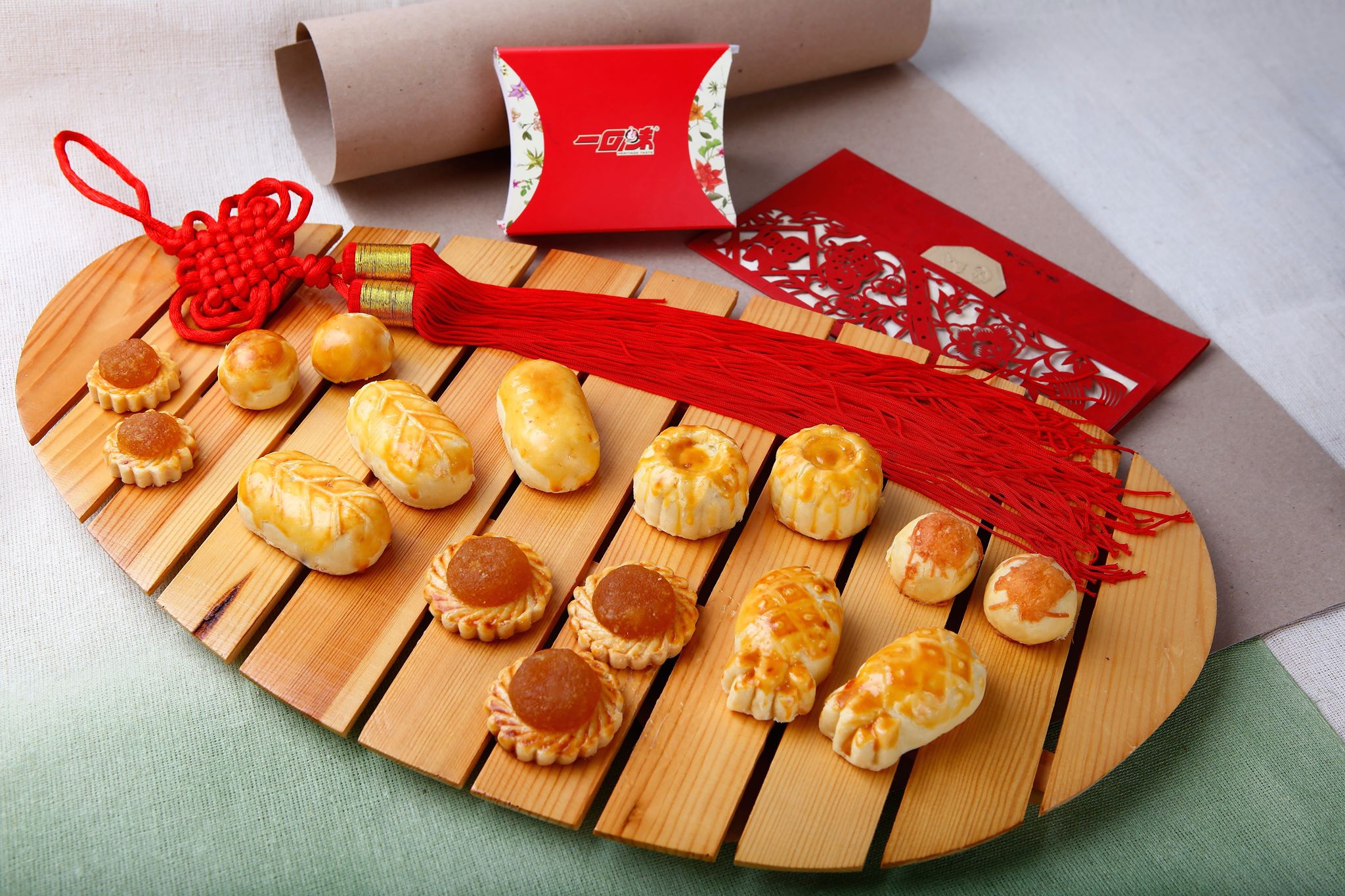 Established in 1983, Yikowei (一口味) has been serving up homemade traditional Chinese pastries lovingly made with the best ingredients. Get their traditional pineapple tarts freshly baked from the oven and delivered to your doorstep.
Visit their online store here: https://www.99sme.sg/yikowei/
3.      Nam Shiang & Co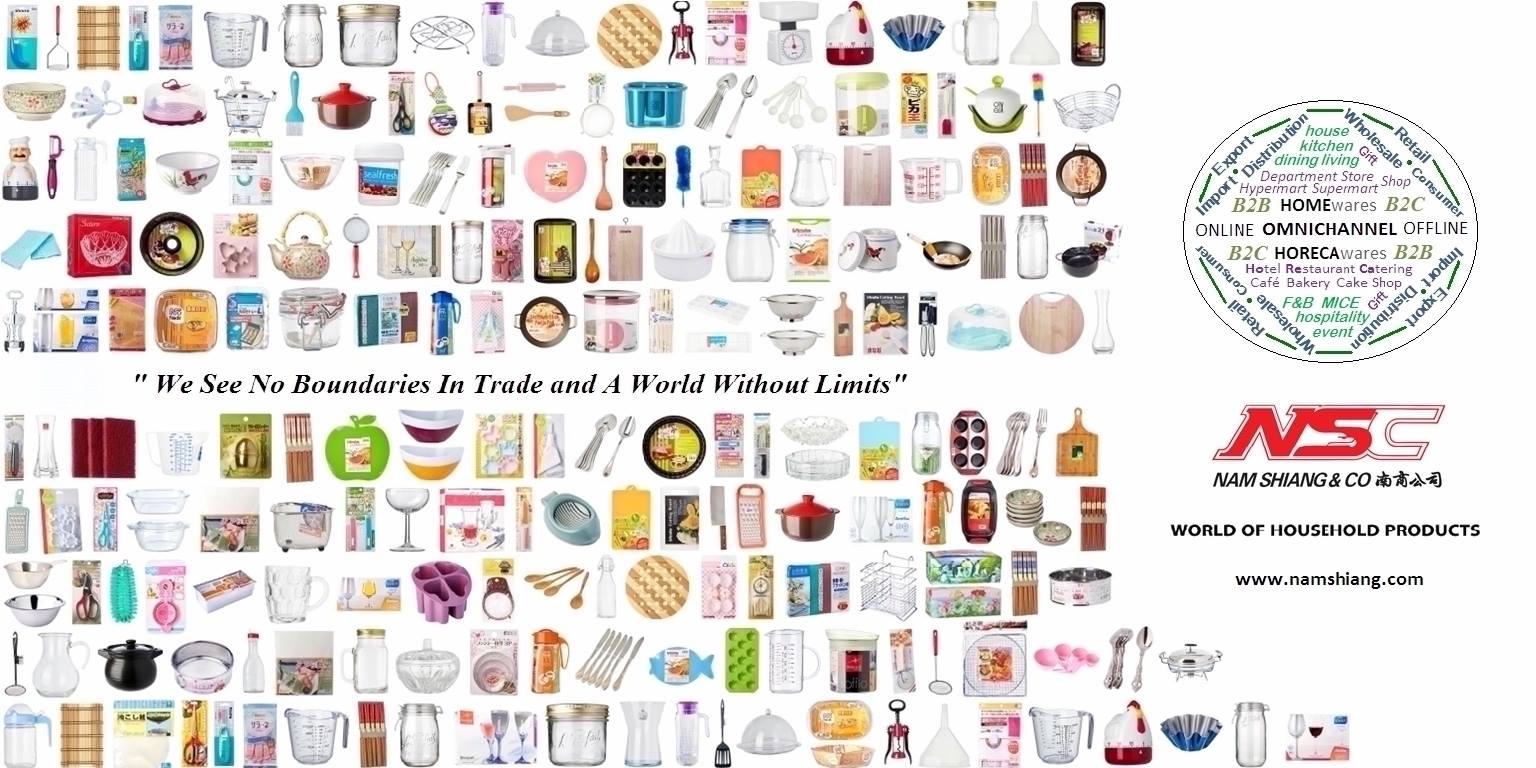 Established in 1942, Nam Shiang & Co has grown to become a leading exporter and distributor of housewares in East Asia. They carry a wide range of quality household products and housewares from established brands all over the world, catering to individual home users, F&B businesses, and other corporations.
Visit their online store here: https://www.99sme.sg/stores/nam-shiang-and-co./
4.      Coffeehock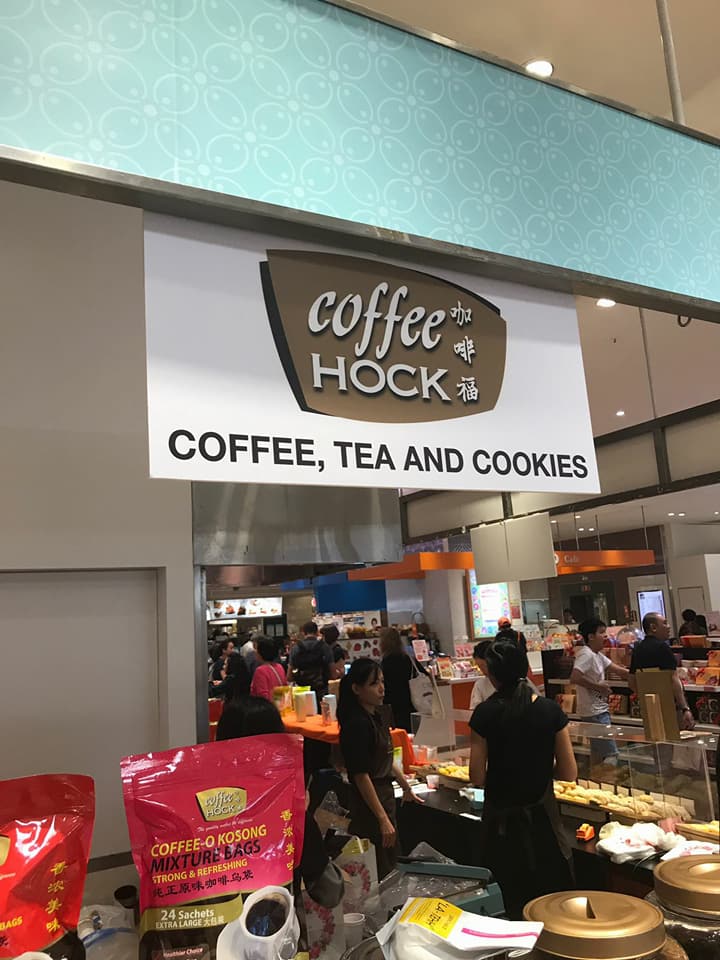 Coffeehock has established itself as a household name in local coffee and tea manufacturing, ever since it started its business in 1997. Known for its great taste and quality, you can find Coffeehock products being retailed in local supermarkets, convenience stores and minimarts.
Craving for a taste of local kopi or teh from the coffeeshop? You can now easily purchase Coffeehock coffee and tea beverages, such as the Signature Coffeehock Coffee-O Kosong, 2898 Coffee Powder and 2 in 1 Teh-O Ceylon teabag from its online store.
Visit their online store here: https://www.99sme.sg/coffeehock/
5.      Fu Wah Department Store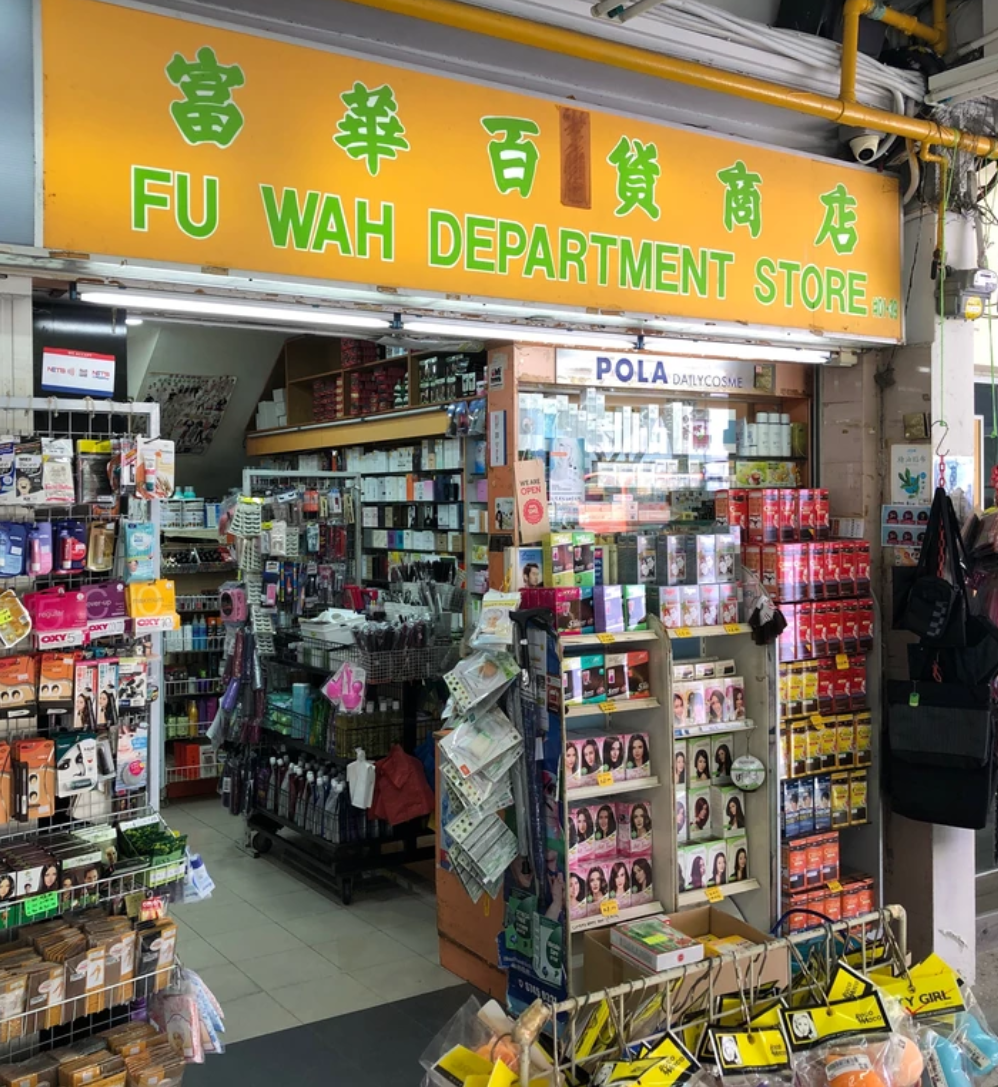 Having been in Bedok for the past 30 years, Fu Wah Department Store is a well-known household name in the neighbourhood. Like a typical neighbourhood mama shop, the store sells anything and everything that you can think of, ranging from cosmetics, beauty, hair, fragrance, healthcare, to slimming products.
Visit their online store here: https://www.99sme.sg/fu-wah-department-store/
99%SME for Small and Medium Businesses
Are you a local Small and Medium Enterprise (SME) like some of the businesses featured above? Jump on the bandwagon now and reach a wider audience effortlessly by selling online with 99%SME. 99%SME is a campaign started by DBS and Singtel in 2015 to help small and medium businesses to go digital. It has since gained tremendous traction and helping Singapore SMEs go places.
Here are some of the fantastic benefits of joining 99%SME:
Benefits of Going Digital With 99%SME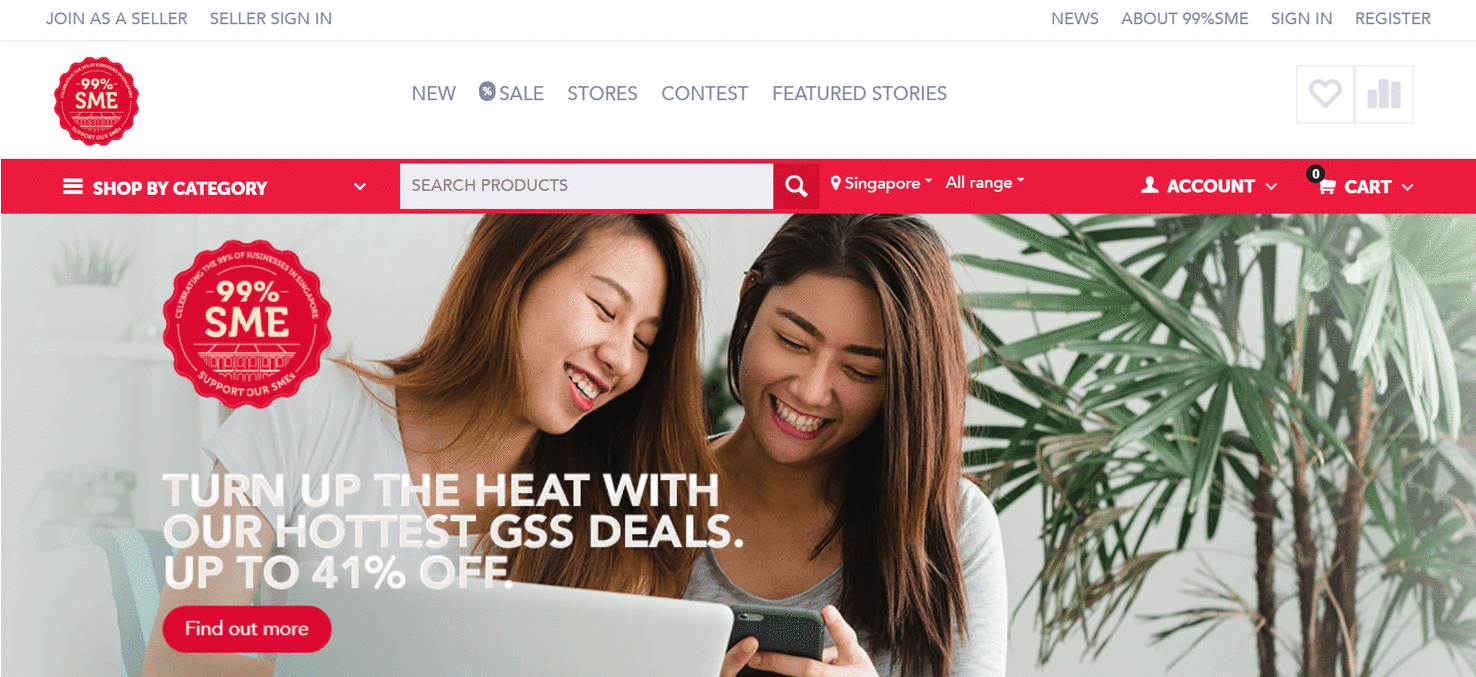 Get started effortlessly with online sales
99%SME is a comprehensive ecommerce platform that allows you to get started with selling online in 3 easy steps. All you have to do is to register for an account, upload your products, select your payment and shipping options, and you are set!
Reach a wider audience with the 99%SME platform
With a common platform to showcase products and services, customers browsing through the eMarketplace for great deals can discover your business. Customers can also use the location-based feature to search for SMEs near them, making your business discoverable to people around you.
Get 90% subsidy and extensive support
If you are ready to bring your business further into the online space, you can get 90% subsidy when you hire a digital professional matched to your business. As a 99%SME participant, you will also get to be invited to free training and seminars offered by DBS Academy and various partners.
99%SME is completely free to join
99%SME is completely free to join – there are no strings attached!
Join as a seller on 99%SME now!