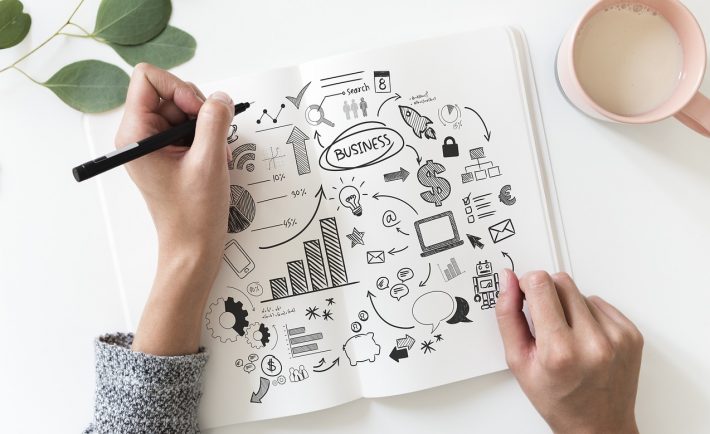 Image Credits: pixabay.com
As flowers bloom in a humble garden, so does these homegrown brands. Five local brands refined its roots and flourished its branches all over the world. Their innovation and evolution should make you proud that they were from the little red dot!
TWG
Solidified in our history is Singapore's rich background in tea trade. Its close proximity with tea-growing Asian countries led to the eventual boom of a local tea brand called TWG. The founders of TWG, Manoj Murjani and Taha Bouqdib, met by chance in Paris. They fused Murjani's experience in high-end fashion and Bouqdib's expertise in tea to create the luxury brand TWG Tea.
Tea enthusiasts and alike consider TWG as their go-to brand for quality tea. Not to mention, it is served in premier hotels and front cabins of Singapore Airlines. It quickly rose to prominence worldwide in 2009 when it sold 650 tons of tea. The brand expanded to the US markets with the help of Dean & Deluca and to the UK markets with the help of Harrods.
CHARLES AND KEITH
It all started when siblings Charles and Keith Wong helped out at their parents' shoe shop in Ang Mo Kio. As business became slow, their mother closed up the store. A tenacious and hard working Charles Wong did not give up! He managed to turn things around in 1996 when he opened the first Charles and Keith store at Amara Shopping Centre.
To stay relevant, the brand offered other products such as bags and accessories. It later launched a footwear line exclusive for men – the Pedro. Moreover, it became the first to have an online shop in Singapore. Talk about being at the forefront!
TIGER BALM
Whenever I experience dizziness or muscle soreness, I usually turn to my go-to ointments such as Tiger Balm. Most of our grandparents are advocates of this balm to use for almost any ailments under the sun!
As years went by, they grew into a brand with a range of formulations. Tiger Balm offers back pain patches, medicated plasters, medicated sprays, mosquito repellents, and lavender-scented Tiger Balm Soft. This local brand knows that a way to a modern man's heart is evolution!
BREADTALK
Most of us know that the international bakery with a distinctive orange logo was founded in Singapore. I cannot imagine living a life without BreadTalk's Hokkaido Chocolate Dome! It is addictively sweet and filling. All these were possible due to brainchild George Quek.
George's entrepreneurial journey began in Taiwan as he sold dragon beard candies. Years passed. He saw the potential of making bread a lifestyle concept in Singapore, where neighboring bakeries offer the same items. So, he founded a revenue-generating enterprise named BreadTalk Group in year 2000. BreadTalk bakeries presented a unique selection of breads in a sleek fashion. It revolutionized the local food and beverage industry.
Following BreadTalk's success, George has continued to dish out new concepts such as Toast Box, Food Republic, and Din Tai Fung. The later was one of his biggest challenges as it took the company to an international level! What I like most about George is that he remains humble by saying they: "are learning every day to make the concepts of the BreadTalk Group a continued part of our consumers' lives, by evolving our concepts and products to ensure they are always creative, engaging and relevant to the times."
OSIM
When founder Ron Sim was asked about the origins of his brand, he said that "SIM" came from his surname and "O" came from the shape of the globe. He envisioned that Osim International will spread worldwide and it came true. It is a specialized retailer of home health care products spanning from one shop in 1986 to over a thousand shops in the present.
What started out as a rebound from the 1985 recession, Osim International became a reputable wellness success. Ron attributes his brand's expansion to having consolidated products manufactured by different companies under the Osim International brand. He even sells these products at retail-giant Amazon. Furthermore, Ron spares no expense to raising the brand's profile by casting internationally known celebrities such as Chinese actress Gong Li and Hong Kong actor Andy Lau in their campaigns.