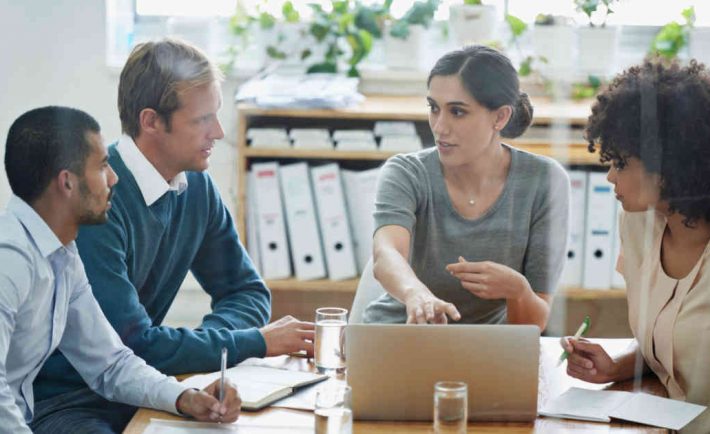 Image Credits: uschamber.com
Every boss wants their sales team to be pumped up and motivated daily, but what do you do when they're having a bad sales day?
It can be tough to know how to encourage your team when they're feeling down, but remember that a little support can go a long way. Here are things you can do to help your team get back on track.
Use rewards
It is no surprise that sales reps are constantly under pressure. Sales do, after all, come with a lot of rejection.
Additionally, it's not uncommon to have your sales representatives burn out or experience slumps if they don't feel valued or compensated for their efforts. Drive them to meet those increased quotas by giving them rewards to strive toward.
Shift the focus
Even the toughest of spirits will become worn down by relentlessly pushing for achievements.
Why not assist your team in developing a set of daily and weekly objectives that will lead to the achievement of an ultimate goal?
For instance, daily goals can be to initiate five new sales calls or advance at least three deals to the following step of the process. Short-term confidence is generated by completing such smaller tasks, which can aid a salesman in getting out of a slump and feeling better.
Be a cheerleader
Anyone in the sales industry deals with rejection, hostility, and frustration on a weekly, if not, daily basis. It's challenging to overcome all obstacles and maintain motivation on a routine basis. Cheer on your team!
Foster collaboration
Although competition among salesmen of the same team can be detrimental, it is in their nature to be competitive. It causes some people to neglect their coworkers while making others resent them.
To counter that, encourage cooperation over rivalry. The objective is to compete with other businesses and not with one another. Encourage collaboration by rewarding coaching, expertise, and cooperative efforts to outperform rivals.
Find what motivates each individual
Different salesmen are driven for various reasons.
Friendly sales competition among the entire team can inspire some employees while some people are motivated by reaching quotas.
Some individuals are pushed by career perks, while others are driven by their influence on the company. There are also likely many people who are motivated by income. Use the motivators that each person has to communicate with your team.
When your sales team is having a bad day, it can be tough to get them motivated again. But with the right tips, you can encourage them to get back on track. By using the abovementioned tips, you can help your sales team rebound from a bad sales day and start selling better than they usually do.