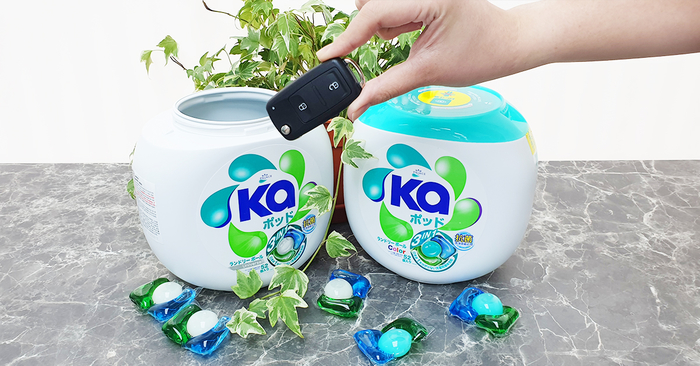 Heard about the chance to win a new family car with Ka in the Ka car hunt? Well, the new car has been won in just 5 days! But here's the good news. While there's no longer a car to win, the Ka car hunt will continue with some attractive cash prizes of up to $25,000 to be won.
That's right, you didn't misread it. Ka is extending the island wide car hunt to give you the chance to win some cash prizes. The Ka Car Hunt is happening right now between 15th October 2020 and 13th November 2020.
What Is Ka?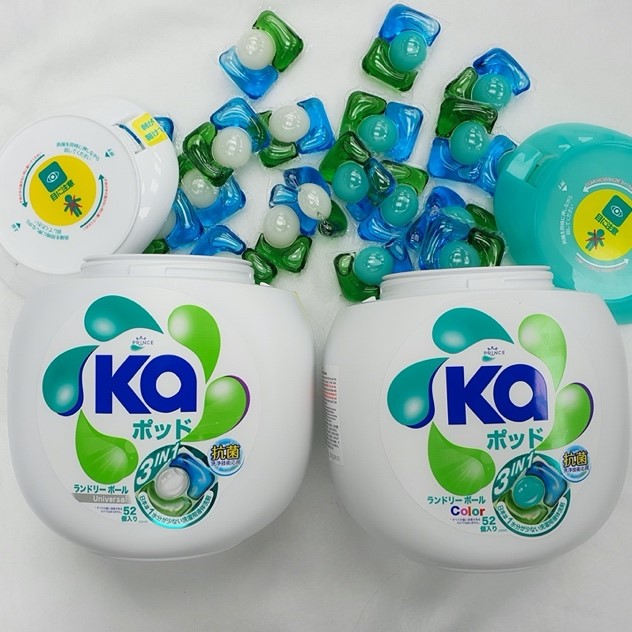 The Ka brand is a suite of laundry products specially designed with advanced Japanese technology for a concentrated washing effect to help keep your family safe.
Formulated in Japan, the Ka 3in1 Laundry Capsule is the perfect tool that households need. For time-starved families or individuals, Ka lets you wash your laundry perfectly. Plus, each Laundry Capsule has its load optimised so you don't have to worry about how much detergent you need anymore.
What's Happening: Ka Car Hunt
Ka is extending its original Ka Car Hunt with some attractive cash prizes of up to $25,000 to be won. This makes it the perfect way for you and your family to spend some bonding time while you embark on a car hunt for the cash prizes.
How To Join The Ka Car Hunt With Your Family?
1. Finding The Ka Key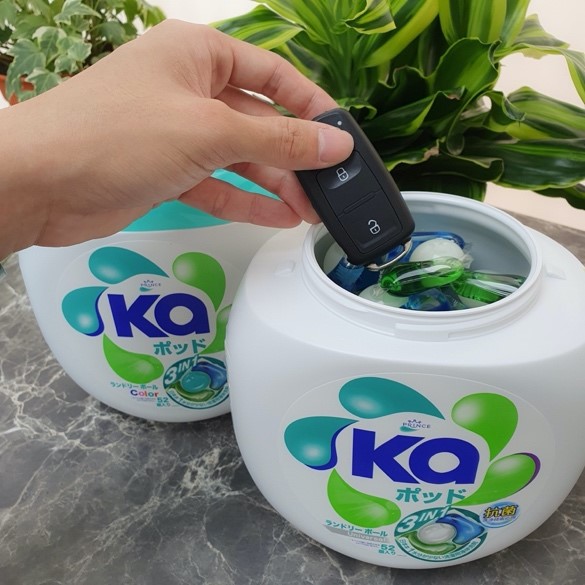 The first thing for you is to find the car key (aka Ka Key). All you have to do is to purchase the Ka 3in1 52-pack Laundry Capsules (either Universal or Colour) from any FairPrice outlet or online at FairPrice.  There are a total of 1,000 Ka Keys packed into 1,000 tubs of Ka 3in1 52-pack laundry capsules.
Make sure you add Ka 3in1 52-pack Laundry Capsules to your shopping list for next grocery shopping with your family. This will add a fun new twist to your weekly grocery shopping trip!
2. Found The Ka Keys? Now Find The Car
The location of the car remains a mystery and you need to decipher clues to help you locate the mystery car. Clues on the car's location will be shared on social media, so stay tuned to Ka's Instagram or Facebook page!
3. Head To The Car, Unlock It And Win It
Think you solved the mystery car's location? Head over right away with your family with the Ka Key to trigger the winning sequence of the mystery car. But time is of essence, so you better be quick because the car changes location every 2 days.
What's The Cash Prize That You Stand To Win?
From 23rd October 2020 to 13th November 2020, look out for clues every 48 hours on Ka's social media. If you find the mystery car with your Ka Key, the cash is yours to keep. You can win up to $25,000 cash in this bonus round!
Kicking things off, you will be able to win $5,000 if you solve the mystery car's location with the first clue. Subsequent clues are valued at $2,000. If the mystery car location is not found within 2 days, it will be moved to the next location and the cash gets snowballed to the next clue. If someone finds the mystery car's location, the cash up for grabs for the subsequent clue returns to its original value of $2,000. So, start your car hunt early!
If you find the Ka Key but didn't manage to unlock the car in time, you will still be able to redeem a gift pack from Ka. All you have to do is to take a selfie with your Ka Key! Then share it with #KaCarHunt on Facebook or Instagram. Redemption details will be shared once the campaign concludes.
Stand A Better Chance To Winning With Ka's Promotion That Ends In 6 Days!
In addition, Ka is currently offering a promotional price for its Ka 3in1 Laundry Capsules at FairPrice. Instead of the usual price of $59.80, 2 tubs of Ka 3in1 52-pack will be sold for only $38.90. The promotion will last from 15th October 2020 to 28th October 2020, which means you have another 6 days to snap up Ka 3in1 Laundry Capsules at a discounted rate.
Make sure to grab them before they run out and before the promotion ends in 6 days!