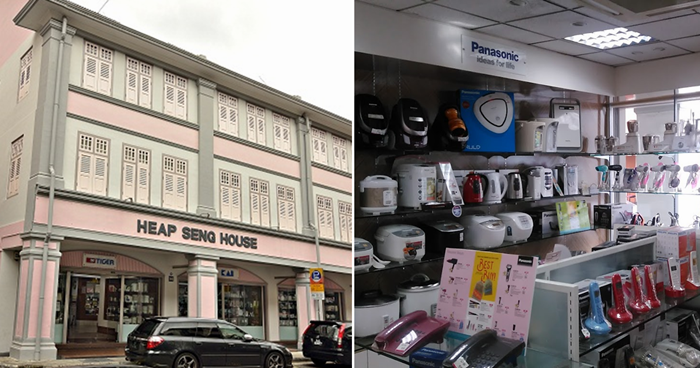 Heap Seng, the household and kitchenware expert with over 60 years of experience, will be running a Moving Out Sale from November 8th to November 11th, 2023. It's the event of the year that you won't want to miss if you are looking to revamp your kitchen and household appliances.
Up to 90% Off on Display Sets Clearance
In an effort to clear as many items as possible, they're offering jaw-dropping discounts of up to 90% on display sets clearance! This is your golden opportunity to upgrade your home with premium appliances from top brands without breaking the bank.
Heap Seng's Moving Out Sale boasts an extensive selection of products that will elevate your daily life. Imagine enjoying restaurant-quality meals from the comfort of your home with their ovens and air fryers, perfectly cooked rice from their rice cookers, and speedy, delicious dishes from their pressure cookers. They also have steam mops, vacuum cleaners, steam irons, and more – all designed to make your daily chores a breeze.
They have gathered an impressive array of renowned brands, including Panasonic, Philips, WMF, Karcher, Samsung, Tefal, Happycall, Tiger, Toshiba, Cuckoo, Luminarc, and many more. Each product you purchase will offer you the confidence that comes with a trusted brand.
Limited Quantities – Act Fast!
There are only limited quantities of each product with only 50 pieces of each item are available, so you'll want to arrive early to grab the best deals. Don't miss out on this chance to equip your kitchen with cutting-edge appliances and enhance your daily life.
Event Details
Date: November 8th – November 11th, 2023
Time: 10:00 AM – 6:00 PM
Venue: 36 Liang Seah Street, Singapore 189057
---