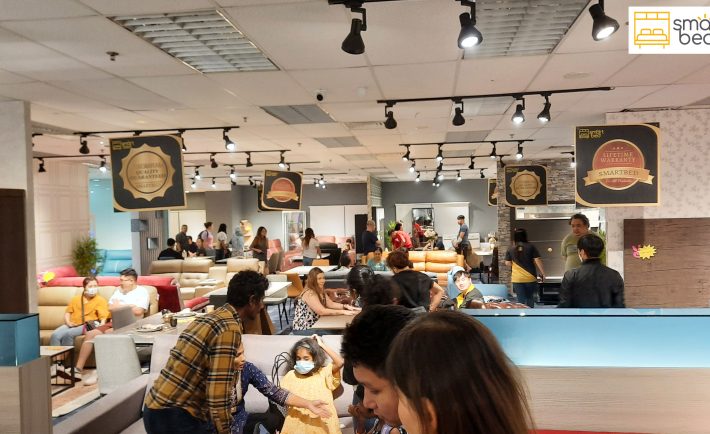 Get ready for an extraordinary night of savings and unbeatable deals at the Midnight Massive Savings Sale by Smartbed Pte Ltd! Happening on 27th May 2023, Saturday, from 9pm to 1am, this event promises to be a game-changer in the world of space-saving furniture and home essentials.
Smartbed is a company that has revolutionized the concept of space-saving solutions, bringing Murphy beds, storage beds, and multi-function furniture to customers. But they don't stop there. Smartbed is committed to providing an elevated home experience by offering affordable, high-quality furniture directly from the factory. What sets them apart is their unwavering confidence in their products, which is why they provide a lifetime warranty on the structure and mechanism of all their furniture.
The Midnight Massive Savings Sale is the perfect opportunity to transform your home with Smartbed's exceptional offerings. Prepare to be amazed by the exclusive deals and promotions that await you. One standout offer is the 6 Months Buy Now Pay Later option, available for both credit and debit cardholders. With this option, you can bring home your dream furniture and enjoy the convenience of 0% installment plans over a period of six months.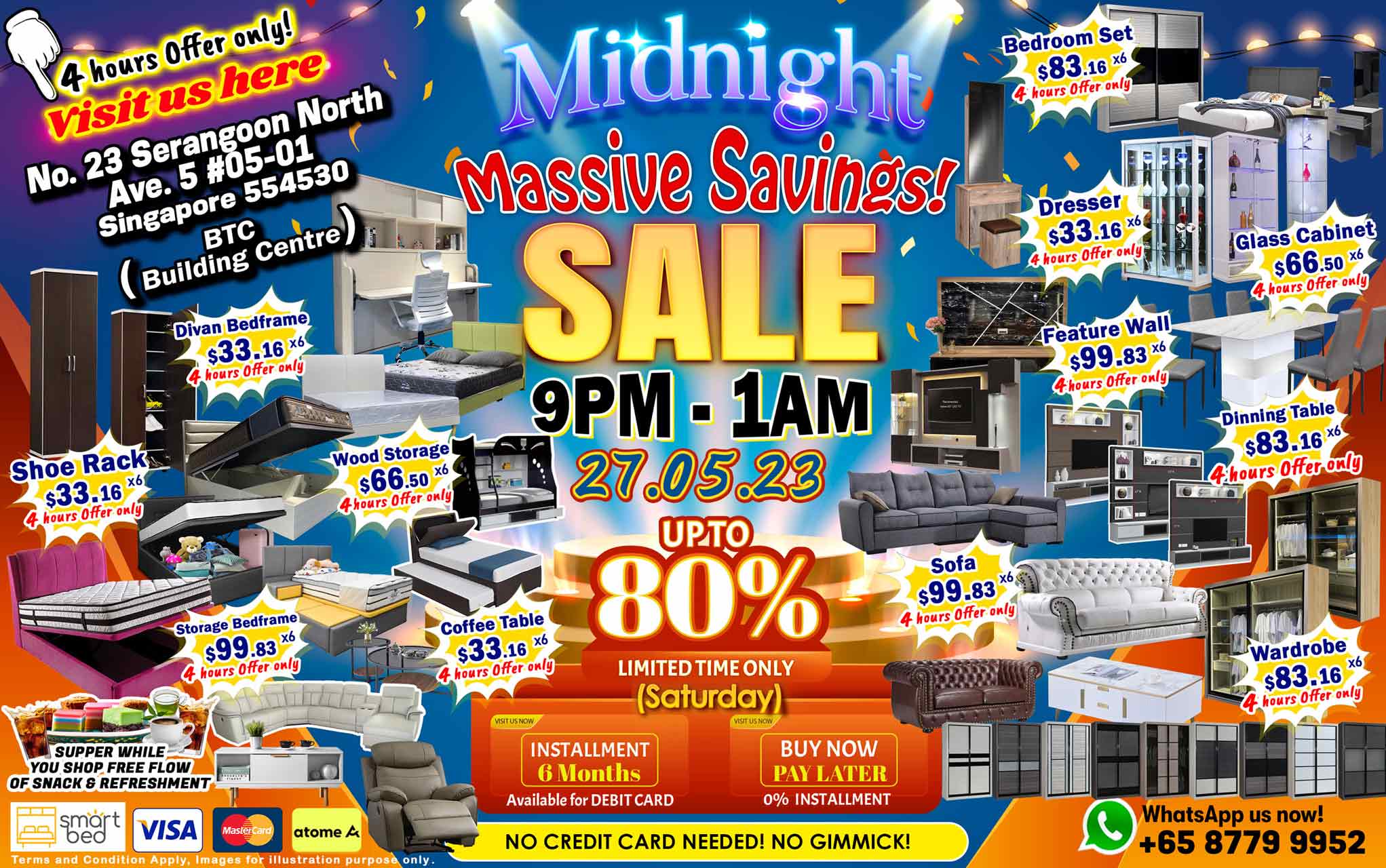 But that's not all! The event also presents an incredible 2x Chance To Win the Lucky Draw. This is your last chance to participate in the "Around the world with Smartbed" campaign. For every $500 spent at Smartbed, customers receive an entry into the lucky draw, where the grand prize is a pair of Singapore Airlines economy tickets to any destination within a 5-hour flight radius of Singapore. And now, with the 2x Chance To Win mechanics, each $500 spent gives you double the entries, doubling your chances of embarking on an unforgettable journey.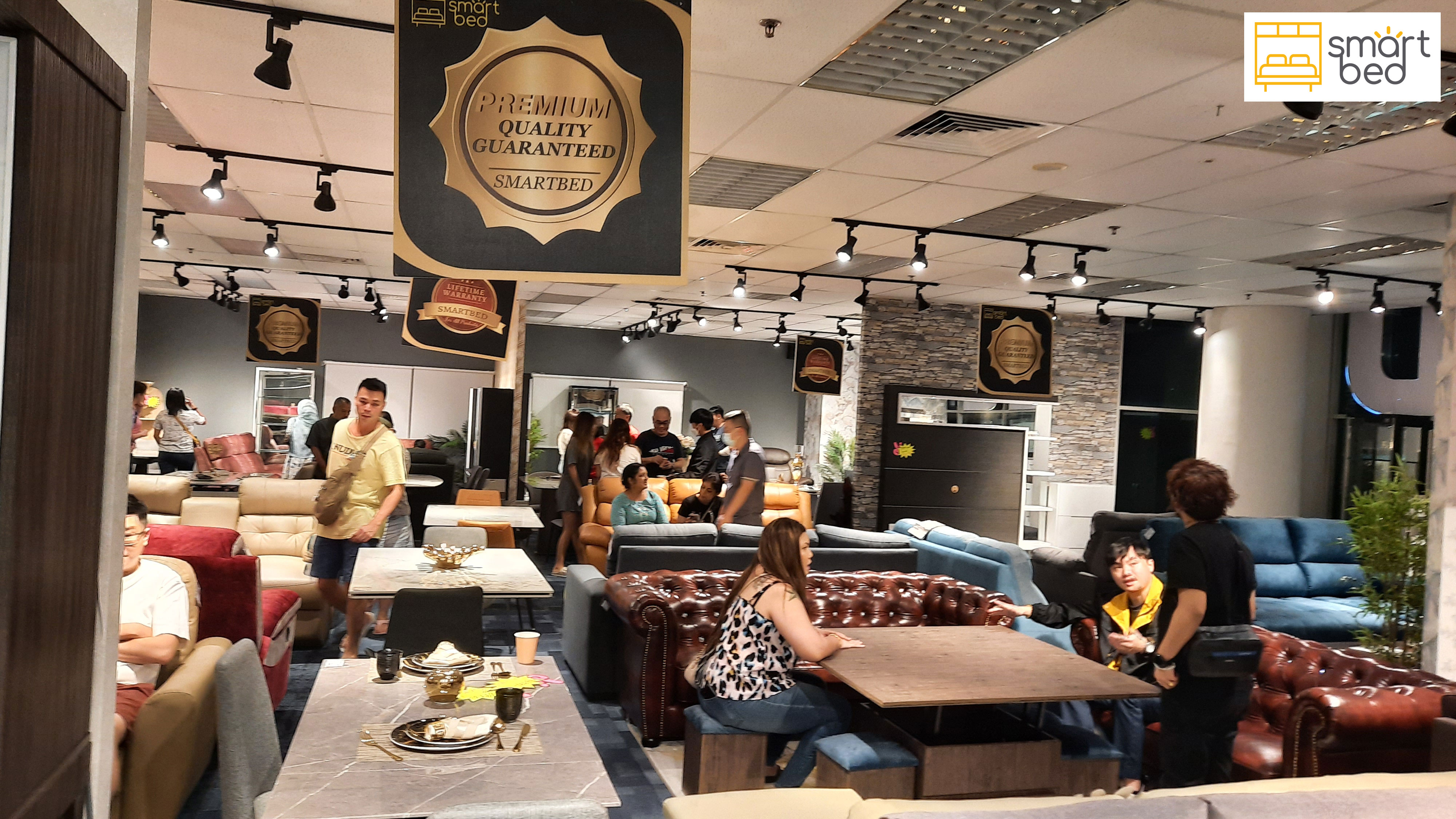 In addition to the amazing deals, Smartbed is offering enticing package deals that will elevate your home decor. When you purchase a sofa and dining set, you'll receive a free coffee table. And if you're looking to revamp your bedroom, buying a mattress and a storage bed frame will entitle you to a free side table or dresser. These package deals not only offer great value but also ensure a cohesive and stylish look for your living spaces.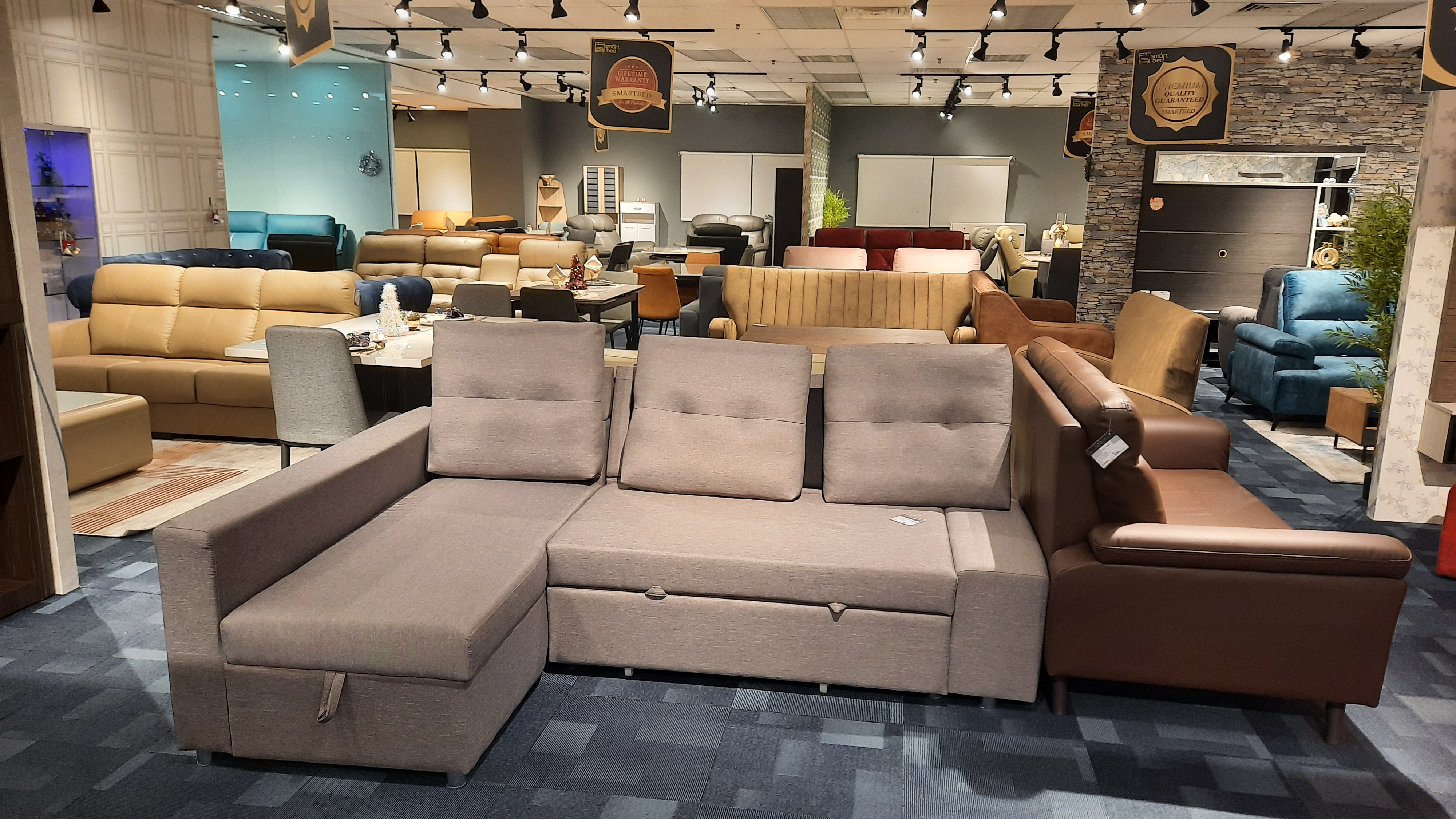 The Midnight Massive Savings Sale is not just about furniture shopping; it's an experience you won't forget. Smartbed wants to pamper their customers, which is why they will be providing complimentary food and drinks throughout the event. You can shop to your heart's content while indulging in some delicious treats. As an added bonus, Grab or Gojek rebates will be available, making your journey to the sale location even more convenient.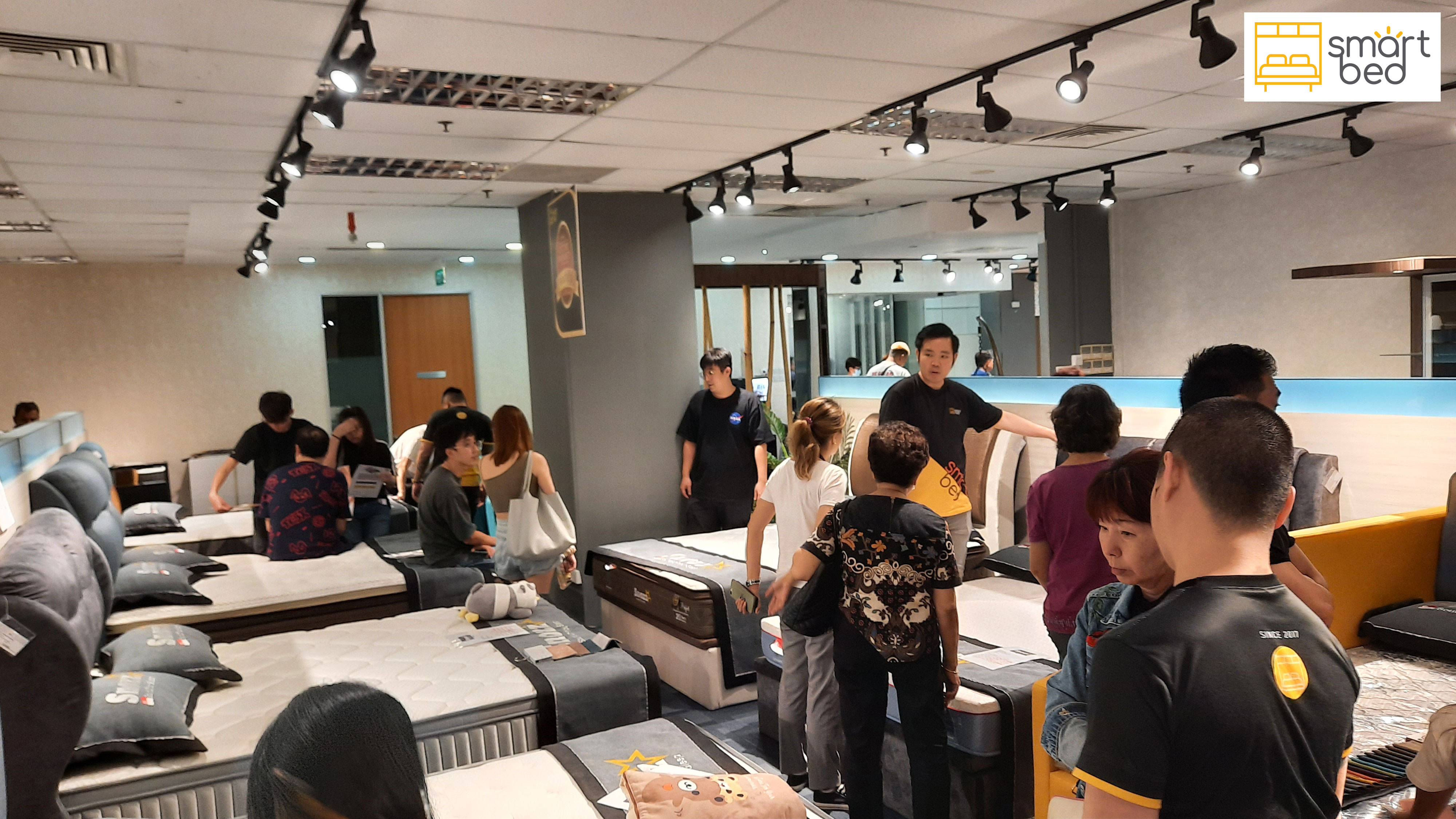 Don't miss out on this grand opportunity! The Midnight Massive Savings Sale by Smartbed is a bigger and better event than ever before. Make sure you mark your calendars and head over to No. 23 Serangoon North Avenue 5, #05-01, Singapore 554530 (BTC Centre Building). And remember, "Fret not if you have missed the previous Midnight Sale, this is a bigger and better one, so do not sleep on this! You Snooze, You Lose."
For more information and updates, be sure to check out their Facebook post at https://www.facebook.com/sbbazaarsales/posts/263255172896563. Don't forget to like, share, and tag three friends for a chance to win a $500 mattress voucher and spread the excitement with your loved ones.
Get ready to elevate your home and make the most of the Midnight Massive Savings Sale at Smartbed Pte Ltd. It's an event you don't want to miss!
---
Midnight Sale: 27 May 2023, Saturday (9pm-1am) 4 Hours Only
Address: No. 23 Serangoon North Avenue 5, #05-01, Singapore 554530 (𝐁𝐓𝐂 𝐂𝐞𝐧𝐭𝐫𝐞 𝐁𝐮𝐢𝐥𝐝𝐢𝐧𝐠)