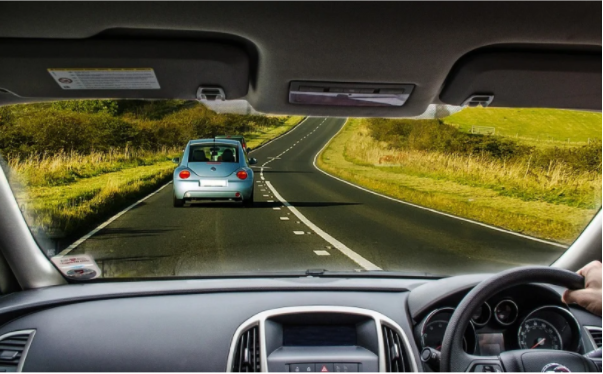 The cost of owning a car does not end when you buy it. There are plenty of considerations that you must take into account, including unexpected auto repairs. Car repairs are not cheap and can even be unreasonable at times. If you're buying a new car, this won't be a problem since it will come with a manufacturer's warranty. 
But if you're getting a secondhand car or your original coverage is coming to an end, you need to consider how you're going to fund the repairs. Fortunately, you have the option of getting an extended auto warranty, which takes effect once the manufacturer's coverage expires. 
You may look for different options for your provider online by reading articles like CarShield reviews. Below is a discussion of an extended car warranty and how it can help with unexpected auto repairs.
About Extended Auto Warranty
According to The Balance, manufacturers, dealers, and third-party providers may offer an extended auto warranty as an add-on when you purchase a vehicle. You may use it to cover the cost of repair and parts replacement after the original coverage ends.
Although it's common practice to avail of this type of service contract when you buy a new car, you can still purchase one before the current coverage expires. You can also use it for a secondhand car.
It aims to help car owners avoid potential out-of-pocket costs by covering repairs that may cost hundreds of dollars. Aside from covering repairs beyond the manufacturer's warranty, it may also cover expenses for car parts that the original contract doesn't include even when it's still active. Examples of these parts are entertainment systems and onboard computers.
There are also instances where the manufacturer's coverage requires a deductible you need to pay first before it kicks in. Some providers often place limits on specific expenses, like towing costs. The extended car warranty will take care of it as long as the service contract includes it.
Common Warranty Types
According to the AAA, the two most common types of extended car warranty are named-component and exclusionary. A named-component plan provides coverage for only the parts listed in the policy. The type of coverage differs depending on the level of the plan, such as gold, silver, and bronze. The higher the level of the plan, the more parts it covers.
Meanwhile, the exclusionary type is more straightforward in approach. Exclusionary policies cover most vehicle parts but identify those excluded from coverage.
Costs of Extended Auto Warranty
Because coverage varies, the cost of getting an extended warranty also differs from one provider to another. If you buy your vehicle from a dealer, chances are they will ask you to purchase an extended coverage too. Do not immediately agree to this because most dealers would mark up its cost to add to their profit.
If you're on the hunt for one, you should consider negotiating with the dealer or talking to other third-party providers. Take time to read their quotes carefully and compare your options before deciding.

Getting this type of coverage may cost you about $1,000 or a few thousand up front, depending on the inclusions. Depending on the policy, deductibles are usually around $100 per visit or repair. You may choose zero deductible plans, but they will be more expensive.
You may also opt to include the warranty cost in your auto loan if you're getting one. However, it will incur interest and other fees.
What to Look Out For
The AAA also identified several items you need to know when getting an extended car warranty aside from what parts are covered and how much deductible is required. You must know where to take your car for repairs. Some providers have specific repair shops that they accredit.
You also need to know if there is a waiting period and how long before the coverage takes effect. For example, some providers require clients to drive their car for at least 1,000 miles, combined with a 30-day waiting period before enforcing the policy.
Ensure that your coverage for repairs specifies whether it covers both the cause of damage and its subsequent impact on other parts. There may be instances when a car component breaks down, leading to further damage to other parts. Some providers only cover the initial damage but not the resulting ones.
Is This for You?
After learning about extended auto warranty and what it does, you may now know whether it can be helpful for you. Ask yourself how long you plan to keep your car. If you're thinking of upgrading to another model after a few years, you may not need it at all. It may even be a financial burden for you in the short term.
You may also rethink your risk tolerance as a car owner. If you worry about shouldering high-cost and unexpected repairs, extended coverage will be a good purchase for you. But if these things won't keep you up at night and you're more worried about short-term costs, you may want to skip on getting one.
Final Thoughts
An extended auto warranty is something you get for your peace of mind. If you're confident that you won't have any significant trouble with your car based on past experiences, you may save money for emergency repairs. However, if the thought of getting into debt due to unexpected repairs terrifies you, buying one makes the most sense.