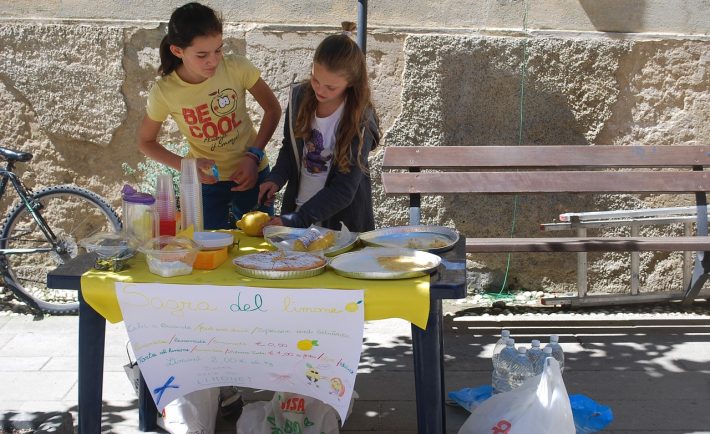 Image Credits: pixabay.com
The core of your business' success relies on its marketing. Teach your beloved ones the marketing skills that they needs to thrive throughout their lives!
Do so while you have the luxury of time.
WATCH COMMERCIALS AND OTHER ADS
Children do not have the capacity to carry a stable job nor do they have the ability to budget money. However, they can influence how you spend it. Savvy marketers know this! For instance, expensive products for kids are usually placed in lower rack to meet their eye level. Television marketers focus on producing more content for toys, candies, computers, and so on.
Commit at least once a week to introduce the potent effect of advertising to your suggestible children. Select some commercials or ads to ask the following questions:
a. WHO was the intended audience?
b. WHAT was the description of the product or service?
c. WHY was the ad placed during or between this show?
d. HOW did you feel about the commercial or ad?
KNOW DIFFERENCE FROM REALITY AND FANTASY
Aside from discussing the detailed content of the commercials and other ads, you must create a distinction between reality and make-belief. It is easy to be trapped into the advertiser's magic, if you do not know what to watch out for. Tell your children that there is more to advertisements than what meets the eye.
Discuss the various types of commercials on radio, television, print, and online. Help your children label these said ads so that they become less susceptible to the marketers' influence.
CREATE CATCHY SLOGANS AND TUNES
Your dedication has led your children to understand the effect of advertisements. To absorb the essential marketing abilities, allow them to make their own catchy slogans and jingles. These activities will help the potential entrepreneurs to use their resources to create significant marketing tools that will make a particular product rise above the pack.
Without valuable customers, even the best businesses will fail. Introducing this topic to your children can prepare them to attract loyal customers for their future businesses.
TRANSFORM THE OLD INTO THE NEW

As you may notice, existing brands are constantly thinking of ways to improve their products and to satisfy their loyal customers. The longstanding OREO boasts with a variety of unique flavors such as Banana Split and Birthday Cake.
Ask your child to apply this idea by putting his or her own spin into a popular product. This activity is a good way to maximize his or her own creativity as marketing heavily depends on innovation.