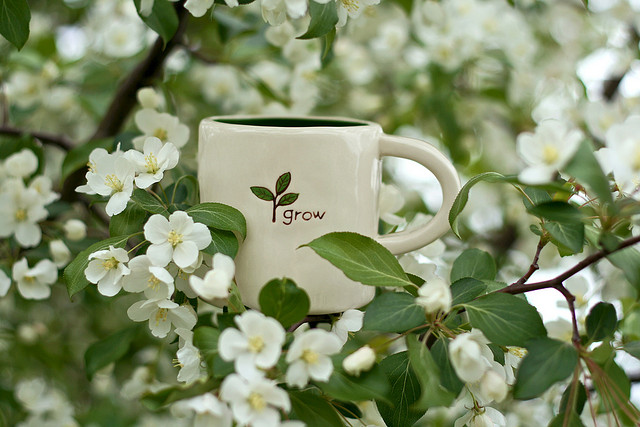 Image Credits: David Joyce via Flickr
Stop throwing things out and try these 7 Ways To Reuse Household Items To Increase Your Savings. It not only saves money but it also shapes your creativity.
1. BROWN PAPER BAGS
Want to scratch off plastic book cover to your school supplies list? Then, reuse the brown paper bags you carried from the grocery store to cover your children's textbooks. You may also cover their notebooks and label it easily with a marker.
2. PLACE MATS
Your place mats can be transformed into colorful drink coasters. Just cut your place mats into circular coasters and place it on the table. Most place mats are water-resistant, plastic, and made for wear-and-tear, so no extra steps are needed.
3. OLD AND UNWANTED T-SHIRTS
Put your worn-out, old, and unwanted shirts into use by cutting it into handy rags. Your arsenal of cleaning supplies will not only expand but your closet will be free from space also.
4. CEREAL BAGS
If you're a family who loves cereal, then you can avoid buying wax paper again. Wash the cereal bags that come with the box because it can be reused to wrap sandwiches, cold cuts, or freeze meats.
5. CONTACT LENS CASES
Old contact lens cases that no longer hold the lenses can be filled with your daily vitamins. Just wash the cases carefully before using it. This will be a handy way to take your pills wherever you go.
6. CANDLES AND CANDLE WAXES
No need to throw away burnt candles or candle waxes since you can convert them to pincushions. Roll up the wax into a round shape to house your pins and needles.
7. COFFEE MUGS
Being a clumsy menace myself, chipping off the handle of a coffee mug is unavoidable.
Do not throw these mugs just yet because they can be used as perfect homes for your small flowers or herbs. Fill up the mug with soil, plant the seeds or flowers, and place it on the windowsill to have your own portable garden!