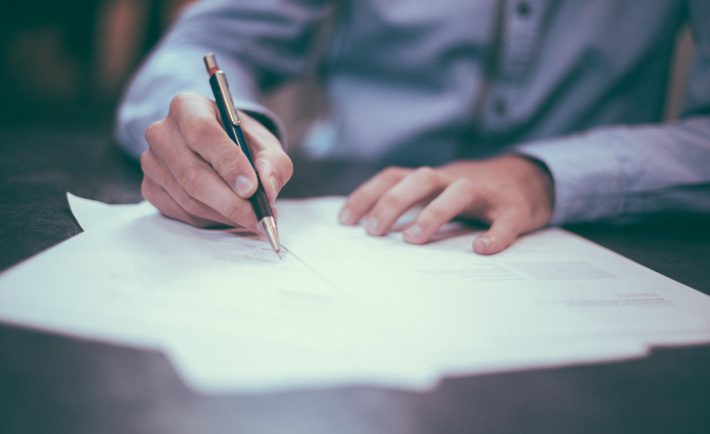 Image Credits: unsplash.com
Your heart is pounding and your sweat is drenching. Within your hands are your Curriculum Vitae (CV) and other supporting documents. You are about to answer some interview questions. An interview that can either make or break your career.
One of questions that you prepared for was: "What makes you stand out among your peers?" It is a query that underlies your attributes and characteristics. It sets you apart from the rest. This question can also be answered by a well put together CV. Highlighting your distinct characteristics can help the interviewer determine whether you are the ideal candidate for the job.
On that note, here are 5 ways to ensure that your CV stands out from your peers.
#1: PLAY WITH COLORS
Colors play a huge part in creating impressions. Red can ignite excitement while green can induce calmness. You have to understand the association between a color and your brand. This way, you can choose a palette that will best describe your brand.
Stick to darker blue hues to convey loyalty, honesty, and responsibility. Use red to convey passion, aggression, and emotion. Lastly, you may use turquoise to convey prestige and high ideals.
Do a quick search on Color Psychology to determine the colors that you can use on your CV. Use these colors to highlight the headers or as a background.
#2: LIMIT YOUR BULLETS
I, for one, tend to skip on some lengthy bullet points. As an interview, I look for at least four bullet points for each section. I do not need to know the entire story on how you became a professional! Choose your bullet points wisely.
Be specific whenever possible. You cannot put a bullet point stating that you have "improved the sales considerably". Instead, you must use quantitative measurements (e.g., improved sales by 20% in the last quarter).
#3: CHOOSE YOUR SKILLS
When it comes to CVs, one skill seems to pop up more often. This skills is none other than communication. You see, almost all the jobs require you to have excellent communication skills. Hence, there is no need to claim it. Show off your excellent communication skills through the interview.
If you are still insisting that putting communication skills in your CV is a must, you have to give examples. Say that you have spoken in workshops or company team buildings. You may also narrate your contributions on website or on print.
#4: EMPHASIZE YOUR ACCOMPLISHMENTS
Your accomplishments can set you apart from the rest. Use powerful verbs when doing so. Begin with enticing keywords such as improved, resolved, initiated, and increased. These go beyond simply stating your duties and responsibilities.
Remember to describe your previous employment experiences by highlighting how you solve the problems. This way, you stress that you added value to the company.
#5: HIGHLIGHT YOUR AWARDS
Aside from accomplishments, awards are tangible form of recognition. Include a category for awards or honors that you received throughout the years. Demonstrating that others value your contributions can greatly influence the interviewers decision.
Quality recommendations are another form of recognition. Thus, you have to select people who know your skills and accomplishments the best.