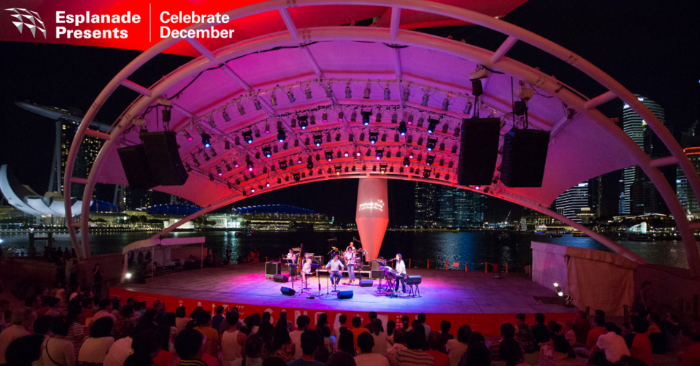 Come December, Esplanade offers a whole month of free programmes, activities, crafts workshops and roving performances for families, friends and lovers alike. There is even PJ Harvey to look forward to when January arrives.
Don't miss Alan and Evan's ukulele performance on 16 December. Together, they have over 12 years of experience playing the ukulele. Alan has performed at major festivals such as Bangkok Ukulele Festivals. At only 11 years old, Evan has already performed for three years. Let them take you through different eras and music genres on this traditional Hawaiian instrument.
Celebrate meaningful relationships and positivity with local singer-songwriters Audris Ho and Charlyn Too. There will also be a special guest appearance by Lily Goh, Founder of ExtraOrdinary Horizons (a social enterprise for the Deaf) on 18 December.
If you're itching for some action, catch SherePunjab Bhangra (SPB) around Esplanade, as they teach you some Bhangra dance moves so you can groove along with them. Bhangra dance is a traditional dance originating from Punjab, and SherePunjab Bhangra has uniquely combined Punjabi folk traditions with Western pop music in their performances.
Introduce your little tots to a world of music with Vocal Fun!, a music workshop for ages 3 to 6. Angelina Choo from Urban Music Productions brings music in through various games and songs, and lets children experiment the endless possibilities they can do with their own voices. Don't miss this one session held only on 10 December!
If you've watched popular Taiwanese movie film Our Times《我的少女时代》, you don't want to miss Arpeggione Quartet rendition of it. Happening on 29 & 30 December at the Esplanade Concourse, let this talented string quartet serenade you with an evening of classic jazz and local favourites.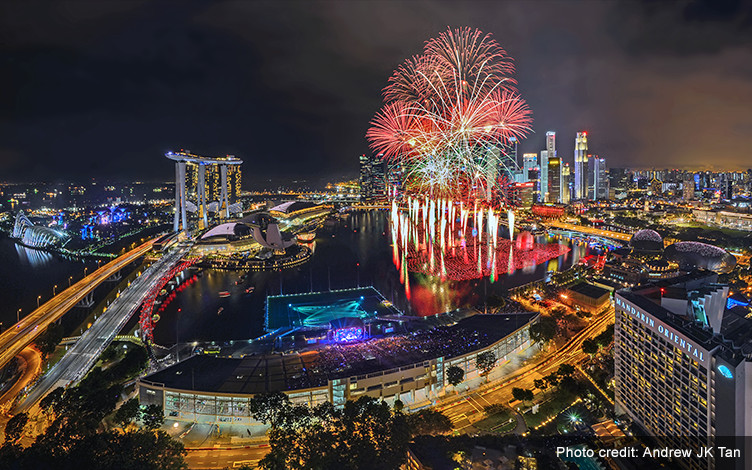 And of course, countdown to the new year at Esplanade with some of the best views of the impressive 8-minute long fireworks display over the marina. With a total of 6 performances on New Year's Eve, Singapore Char Siew Baos! And The Mad Company will be there to entertain you all night long at the Esplanade Outdoor Theatre from 7pm to 1am. If you've watched MediaCorp Channel 5's 2010 One Moment of Glory, The Singapore Char Siew Baos! would be familiar to you. They came in as semi-finalists in this reality competition. The Mad Company, on the other hand, consists of alumni from Republic Polytechnic who express their passion for music through unplugged music.
For the full list of upcoming events, please visit the Esplanade's website here: www.esplanade.com/celebratedecember.
We can't help but share other exciting news brewing in Esplanade this January. Usher in the new year with musician, poet, artist, and only two-time winner of the Mercury Music Prize, PJ Harvey. Harvey is an international icon who has commanded attention throughout her career of more than two decades. She has carved a name for herself in the international music industry, earning numerous Grammy and Brit Award nominations and Artist of the Year awards from Rolling Stone and Spin. Throughout her music journey, she has worked with various music veterans such as Thom Yorke, Nick Cave, Tricky, Björk, Mark Lanegan, and Gordon Gano of Violent Femmes.
At her only stop in Southeast Asia as part of her international tour, Harvey showcases music from her acclaimed latest release The Hope Six Demolition Project, together with her full 10-piece band on 13 January. Prices start from $68 ($45 for students, NSFs and seniors).
Get your tickets from: http://bit.ly/PJHarveyEsp
"If there were any rules about what makes a genuine rock god, then Polly Jean Harvey has torpedoed most of them by now…she is a powerhouse."
– The Guardian
'Tis the season of giving (& receiving)!
Win a trip to Club Med Maldives or Bali!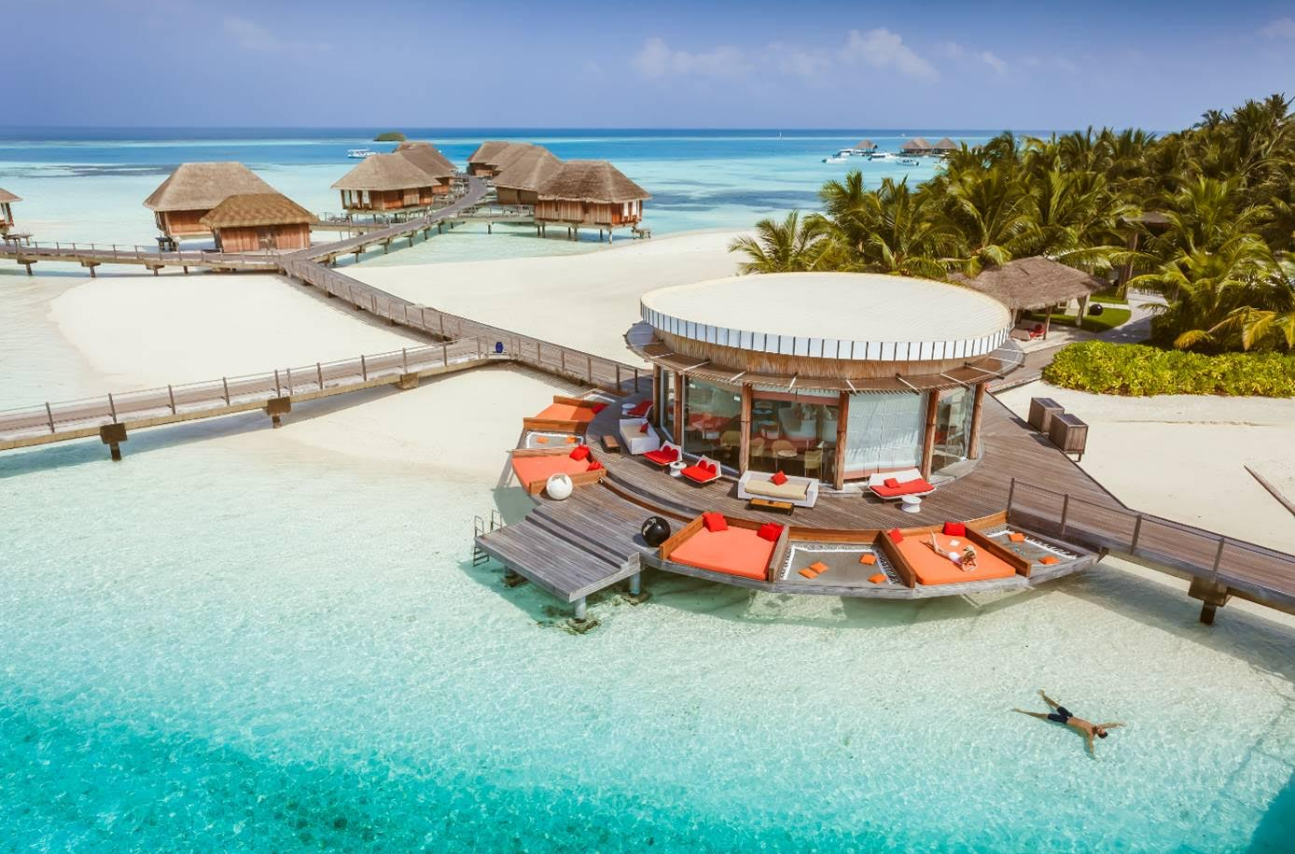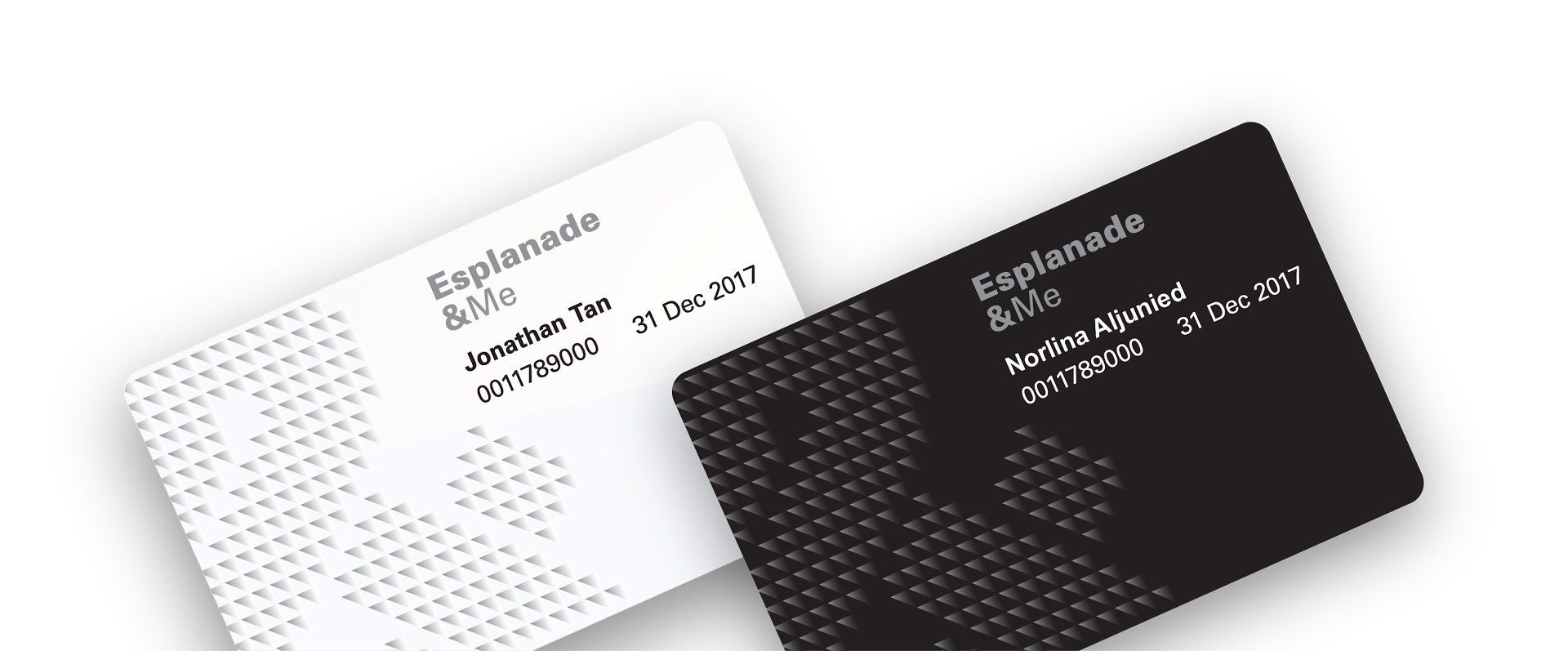 Purchase the Esplanade&Me Black or White Card and stand a chance to win a free holiday to Club Med Maldives or Bali! Valid from 1 – 31 Dec 2016.
Sign up for the White card or the Black card.
Festive Specials
Enjoy festive deals and take a lucky dip to win special gifts such as limited edition esplanadeXsupermama porcelain plate sets, E&Me White cards, to #artsXlife experiences only at Esplanade Mall! Valid from 1-31 Dec 2016. *T&Cs apply.
Touching Lives with the Gift of Arts
Esplanade is a not-for-profit arts centre with a social mission. They believe in transforming lives through the arts. This December, join them as they bring the joy of the arts to even more people from different communities. Your contribution will help their beneficiaries from various VWOs to enjoy a hosted visit to a performance at Esplanade, as well as creative workshops conducted by artists. Find out how you can make a difference here.