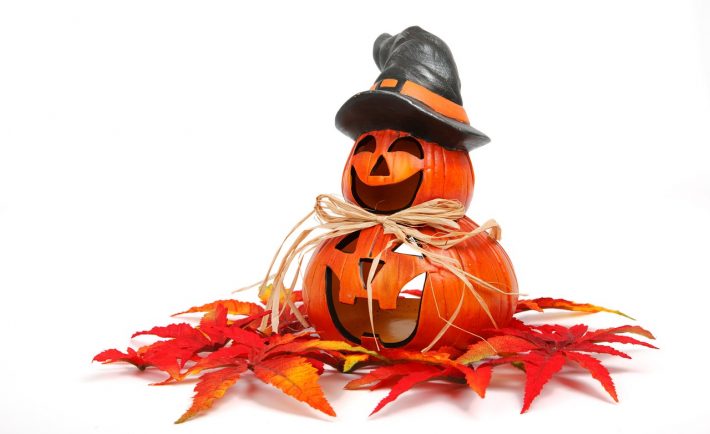 Image Credits: pixabay.com
The spooktacular time of the year will grace our calendars once again. Halloween festivities is just around the corner. Are you ready? Many Singaporeans love this event and hate the price tags attached with it.
Let us be honest! It is easy to mindlessly toss some items into your cart until you reach the cashier. As you dig in your wallet for payment, you may regret some of your hefty purchases. Certainly…there is a better way to celebrate this eerie event!
1. DECORATE IT YOURSELF
What makes Halloween unique is its spooky aesthetics. For a flat or an establishment, you can expect to spend around S$100 to transform the it into a stellar space. This price includes fake spiderwebs, vibrant inflatables, dangling decorations, and other appropriate ornaments. Lower your expenses by purchasing decors at the dollar store or by making your own decors.
Drop by the nearest dollar or discount store to collect basic decorations and supplies. You may unleash your craft bug by revamping small ornaments into massive centerpieces or wall decor. For instance, you can create a lasting impression by pasting "monsters" on your door. Use thick and colorful papers to cut the face, nose, eyes, and mouth. Let your children help you when it comes to creating the silly-looking monsters!
2. SAVE ON COSTUMES
There are two primary ways to spend less on a Halloween costume. You can either raid other people's wardrobes or use the items that you already have. The former tip highlights the common dilemma of parents – underused costumes. So, ask your friends and family members if they are willing to lend their previous costumes for free. Just ensure that you or your child will keep it in good condition throughout the day.
The latter tip focuses on your artistic prowess. Take a look at your children's closets as well as your own. Key items such as hats, belts, scarves, and over-sized shirts may be used as funky costumes. Use this list to get an idea.
3. CHOOSE AN ALTERNATIVE
No Halloween celebration is complete without giving out tricks and treats. In the market, there is a wide variety of candies and chocolates that you an choose from. You must not pick out the biggest bag of assortments that you can buy! It is wiser to shop around. It is usually cheaper to go for fruity and hard candies than chocolates.
Furthermore, buying sweets in bulk is cheaper at Value Dollar or Daiso. Walk the ailes of these discounted shops with a set budget in mind. Know how much you are willing to spend and stick firmly by it. Other alternatives for sweets include stickers and glow-in-the-dark bracelets.
4. SCORE FREE ACTIVITIES
If your budget is too tight for hosting spooky parties and you want to immerse yourself with the festive spirit, search for no-cost activities within your community. You will not believe how many there are out there! Said parties are generally organized by community centers, schools, museums, and parks.
Start by finding events on the local newspaper or the Facebook pages. I found one by visiting the Asian Civilisations Museum's page directly. On October 28, ACM shall host a "Horror Mash Up". This is an annual event which includes activities and performances inspired by their galleries. Activities will run from 7:00 pm to 11:00 pm while the museum operates until 12:00 midnight.
5. TEACH VALUABLE SKILLS
It is impossible that your kid will like everything inside his or her loot bag. There is bound to be some organic popcorn or sour gummy bears that your child may not be interested in. This is a good opportunity to learn the value of negotiation.
After they have accomplished the trick-or-treating, encourage your children to trade with each other (or with their friends). Swapping their sweets can help determine how much they value a particular candy or chocolate. Is a Snickers Candy Bar worth three fruity lollipops? See for yourself!