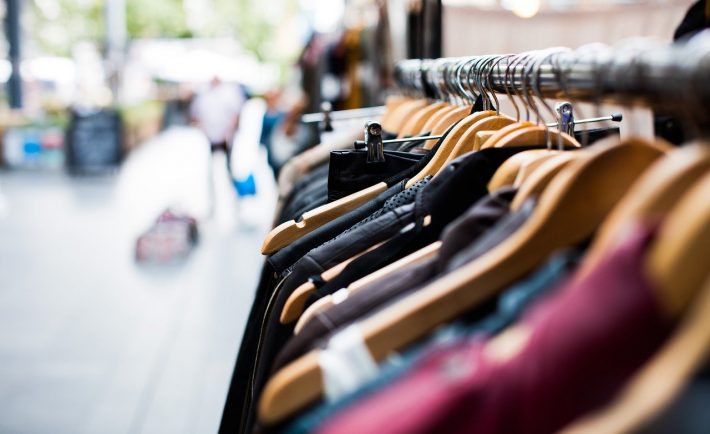 Image Credits: pixabay.com
With a population of nearly 5.7 million people, the humble Lion City is one of the major e-commerce markets in Southeast Asia. In fact, the largest segment in its e-commerce market is the Electronics & Media. This segment's growth is understandable given that most of us relied on technology to sustain our needs during the pandemic.
Aside from this, research firm IGD Asia found that Singapore's grocery market saw an increasing demand in its consumers. It was forecasted to become a S$9.9 billion industry by 2023. The leading players in the local online groceries were NTUC FairPrice and RedMart.
These figures highlight the increasing numbers of people who patronize online shopping. Online shopping can bring multiple benefits to its consumers, but it can also encourage retail therapy. Oh! What exactly is retail therapy?
DEFINITION
Retail therapy is the act of shopping for goods with the primary purpose of improving one's mood or disposition. In other words, it is shopping (or window shopping) for something to make you feel better.
Recommended: Telltale Signs That You Are Seriously Devoted To Online Shopping
PSYCHOLOGY BEHIND RETAIL THERAPY
Retail therapy produces "happy hormones".
When you are shopping, the body releases dopamine. Dopamine is a neurotransmitter that plays a role on how we experience pleasure and reward. It helps reinforce enjoyable sensations and behaviors. This affects how people feel during the anticipation and acquisition of a new possession. Interestingly, the height of the blissful release is usually during the anticipation of getting a new item. Before you know it, the bliss is gone!
Retail therapy can boost the buyer's self-esteem.
Many advertisements take advantage of how retail therapy can boost one's self-esteem. You may be tempted by both targeted ads and SMS notifications when you are most vulnerable. Be mindful!
On the other hand, treating yourself can be strategically motivated. A 2011 study showed that consumers can exercise restraint if this act leads to improved mood.
Retail therapy has its advantage too.
The authors of a 2013 study suggests that retail therapy gives people a sense of control that counteracts the feelings of powerlessness. People tend to feel empowered when they decide what they must purchase. When done in moderation, retail therapy can bring positive effects.
However, it becomes a harmful habit if you consistently shop to cope with distress. The temporary boost associated with shopping can prevent you from seeking necessary help.
Retail therapy can affect your financial situation.
Retail therapy may affect your finances if you do not keep track of your spending. Having a budget and sticking to it can help you cushion the costs of shopping.
Spending more than what you have may lead to significant levels of debt over time. Drowning in debt can result to more distress. Therefore, it is important to have a realistic allocation for your leisure shopping activities.
THINGS TO KEEP IN MIND
FOLLOW A REALISTIC BUDGET
Overspending and debt are the primary negative consequences of retail therapy. Avoid these by strategically planning your spending. Create a budget and maintain your limits. Set aside a specific amount for your retail therapy each month.
If you want to shop for an item that is beyond your limit, you can plan to save up for it. Saving for a desired item can be rewarding!
TRY WINDOW SHOPPING
Much like physical or online shopping, window shopping or scrolling through an online store can positively impact your mood. The anticipation of eventual possibility of a treat releases dopamine. It gives your brain the bliss it craves for, but it does not cost a thing!
REDUCE THE TEMPTATION
Shopping apps are tempting for all types of consumers. The convenience of shopping at one's fingertips as well as swift online payments have helped increase the online shopping tendencies of many. Because everything is convenient, there is only a small room for contemplation and clearer decision-making. Hence, you can delete the shopping apps from all your devices to reduce its temptation.
THINK BEFORE YOU PURCHASE
Everyone has bad days. If you are overwhelmed with emotions during your shopping day, give yourself a brief waiting period. Ponder about the content of your shopping cart for one to two days. Then, go back to it.
If you still feel like you want or need the item when you are in a better mood, you can get it if your budget permits it.
CONCLUSION
Retail therapy is the act of shopping for goods with the primary purpose of improving one's mood or disposition. In most cases, rewarding yourself with new items can make you feel better. You just need to stay within the budget.
It turns harmful when you use it as a coping mechanism to regulate your emotions (i.e., emotional spending). To relieve distress on a long-term basis, you must identify and manage its triggers. Seek professional help when necessary. Remember that retail therapy is not actually therapy!