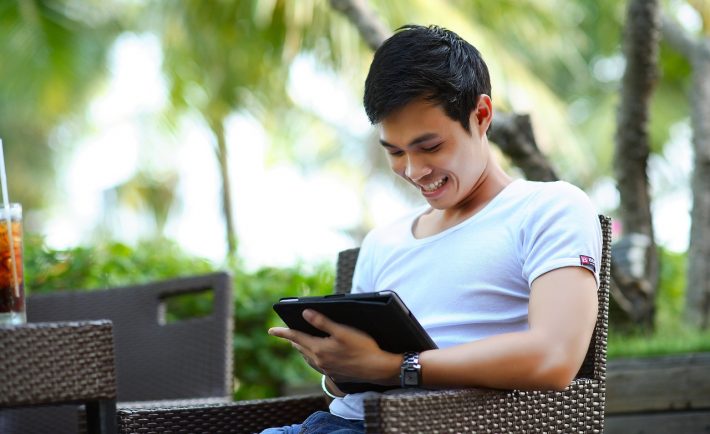 Image Credits : pixabay.com
Your path to frugality has two options: you can either cut down your expenses or expand your income. Without a doubt, doing these two options simultaneously can increase your chances of achieving your long-term financial goals.
Establishing an online business is a great way to earn that extra money!
UTILIZE YOUR EXPERTISE
Whether you are an experienced real estate agent or a financial consultant, you can utilize your expertise by becoming an online consultant. The beauty of this is that it does not have to consume much of your time. Help individuals or companies to grow and work more efficiently. Consultancy is taking the world by storm because people would rather pay someone to help them than make their own costly mistakes.
SELL DIGITAL COURSES
It is amazing how you can create and sell your own courses with just a few clicks of a button. Digital courses map out the future and many budding entrepreneurs turn to it for reference.
Do you have to be a master in your field to become a digital instructor? No! All you need to do is to share your knowledge on a particular field and be two steps ahead of your audience. Digital courses can be built through websites such as Teachable and Kajabi. Go ahead! Try navigating through these websites now.
BECOME A GRAMMAR NAZI
I, myself, am caught in a cycle of writing and proofreading. Sometimes, I catch myself editing the past articles that I have written. Proofreading is a task best left to professionals. Writers, business owners, and alike will benefit from editors or proofreaders.
Offer your editing services by advertising it on Gumtree or Craigslist. You can also post on social media while targeting the undergraduate and graduate students.
SEW YOUR WAY UP
If you have a knack for sewing or tailoring, you may offer your services online. You see, some people pay for as much as S$30 for a simple stitching problem. You can offer a friendlier rate that will compete with the existing market.
More so, you may build an online business that sells your sewed products such as sweaters or scarves. Go one step further by offering tailoring classes at a cost.
BECOME A SOCIAL MEDIA MANAGER
Social media managers are trending at the moment. There is plenty of money to be circulated using Facebook, Google, and Instagram ads. Thus, businesses need someone to facilitate their online presence. Even with your smartphone, you can complete this job during your downtime.
You can either take online training courses to pick up the skill or learn it through free YouTube videos. With your determination and commitment, you will be able to pick up the social media management skill.