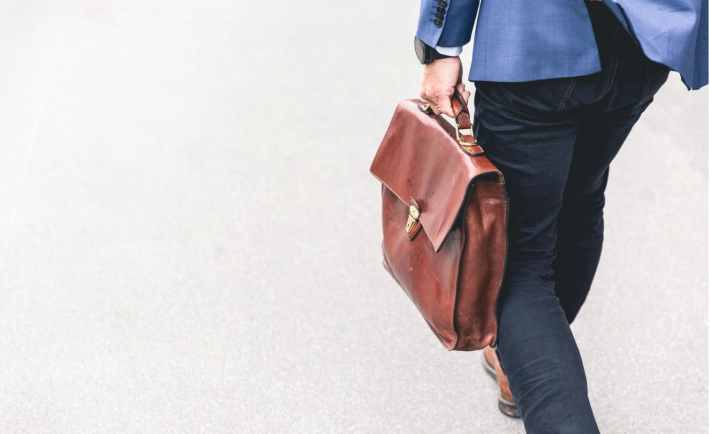 Startup businesses have dominated the headlines for a while now. Some newer companies have big ideas and promise their investors big things that they never make good on. Other firms have overwhelmingly successful funding campaigns on sites like Kickstarter and Patreon. A few even actually ship the product or service they said they'd make.
If you're trying to secure money for your startup business, then you more than likely have some pretty big dreams. While it's great to have your head in the clouds, you'll want to focus on making sure that all of your goals are achievable. Start small and don't feel discouraged if you don't immediately get the kind of funding you were looking for. Investors are often wary of putting their money into a new project until they see at least something in the way of results.
Take a moment to make a chart of what things your business has to buy to actually succeed versus what you can live without at first. You'll then want to review the following list of financial Dos and Dont's to ensure that you're on the right track:
The Dos of Securing Money for a Startup Business
Do apply for a loan even if you think your credit score is bad. You may still qualify for

unsecured loans with bad credit

, and this can infuse much needed capital into your young venture. As your company grows, you may be able to refinance any debt your incur at a more attractive rate.

Do write down funding goals that are measurable. There's no need to keep raising money well after you have enough funds. In fact, you may be required to return any unnecessary funds to your backers!

Do make sure to leverage social networking to find investors or donors. While you may already have a number of social accounts, you'll want to create separate ones that are dedicated solely to your business.

Do come up with some

creative fundraising ideas

that can help you stand out from the pack when it comes to asking for donations. More organizations are begging for money today than at any other point in history, so you'll need to do something that will catch the public's attention. Don't be afraid to try something unusual.

Do offer something special to those who back you on Kickstarter, Patreon or whatever other crowdfunding platform you use. This will help to convert potential customers into early donors.

Do as much of the work yourself as possible. If you don't have to hire that many additional people, then you won't run into budget problems early. While you don't want to run yourself ragged trying to get everything done, entrepreneurs are expected to do their part to ensure the success of their operations.
Financial Don'ts for Startup Owners
Don't raise money on a crowdfunding platform and then have nothing to show for it. Several

high-profile Kickstarter campaigns

never made it to completion in spite of the fact that they were able to raise more than enough money. This kind of thing could potentially hurt confidence in your company's ability to bring a product to market.

Don't try to rush things to completion with the hopes of wowing investors. Most backers would prefer to wait a little while for a completed product that works well.

Don't expect angel investors to come to your company's rescue. Have a plan in place for raising money from the start. While there certainly are some wealthy individuals who try to back as many small projects as possible, qualifying for this kind of grant is a long-shot.

Don't forget to factor in your living expenses into how much money you need. If you're giving up everything to finally start your own small business, then you'll still need some way to support yourself. You'll have to pay for clothing, food and housing just like you would if you were working at a traditional job.

Don't forget about the

bootstrapping process

. This refers to scraping to as much money as you possibly can from your own savings and credit accounts. While you don't necessarily want to max out as many credit cards as possible, they can help you to make important early purchases when you're just starting out.

Don't apply for venture capital too quickly. Most

venture capitalists

require you to have an airtight business plan and will want a fairly high ROI, so they're often not an option for those who aren't entirely sure how their company will function.

Don't neglect your

business plan

, even if you're not applying for this kind of money. You want to be sure that you have at least something of an idea of how you'll make money in the future.
The Most Important Thing to Remember When Starting a Business
Perhaps the single most important piece of advice is to never give up. Things are going to get pretty hairy. Sometimes it'll look like you'll never be able to raise enough money to get your company going. This is normal, so you shouldn't get discouraged. Don't give up your dreams and you'll experience success sooner than you thought possible.