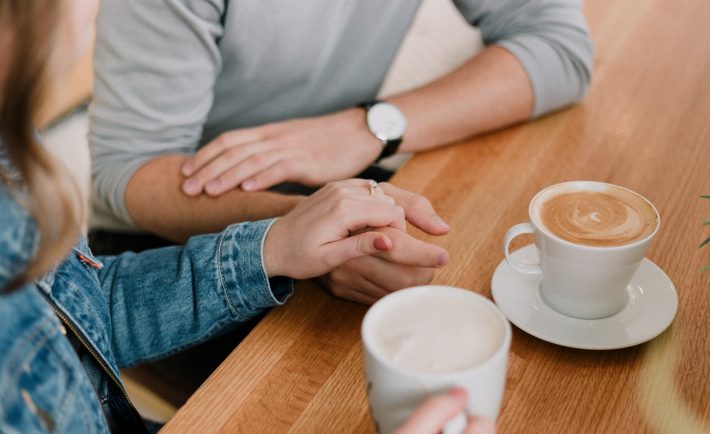 Image Credits: unsplash.com
A CLOSER LOOK AT YOUR SPENDING HABITS
Getting married marks a significant chapter in one's life. This new chapter comes with overwhelming changes and unique transitions that go beyond your personal boundaries. You are now planning a life that is beyond taking care of yourself. This huge responsibility comes with financial trials.
Start with being transparent with your partner when it comes to your finances and spending habits. Awareness is the first step. After all, you are responsible of your partner's well being too. It is your duty to remind each other about making conscious efforts when it comes to money. Many of our spending habits are influenced by marketing traps and mental biases. These hinder us from thinking straight. You are stronger as a team. Keep that in mind.
Let me give you an example of the common traps or biases that both of you can encounter. Firstly, you the status quo bias may consume you. This bias occurs when you are more likely to prefer the product that you know more despite having better options available in the market. For instance, you may prefer an Apple iPhone over a Samsung Galaxy phone due to your familiarity with the iOS software. You simply want to maintain the routine that you have started.
Similar to status quo bias is the familiarity bias. This happens when you favor products or services that you are exposed more of. Start-ups and smaller companies are not able to afford hefty advertising, thus you may skip on the products or services that they offer. When this happens, it is best to help each other out. Purchase appliances or home decorations together. Do you want to purchase a Samsung Inverter or a Kolin Inverter? Be mindful when you are buying an air-conditioned or other items. Do it for reasons that will both benefit you and your spouse.
Lastly, you may fall for the post-purchase rationalization. This is something that most of us experience. Many of us are stubborn to admit that we made a mistake. We would rather settle for what we purchased. We make excuses to convince ourselves that we made the right decision. Please, ask your partner's opinion. If the quality of the product does not suit your standards, consider returning it within the company's terms. Retailers often offer 7 to 30 days return policy. Ask for it!
Do not put yourself into harms way. Accomplish big financial decisions as a team and discuss your spending habits with your partner. You are in this ride together!
THE POSSIBILITY OF SHARING A BANK ACCOUNT
As you build a relationship on mutual trust and honesty, it is normal to gravitate towards having a joint account. Trusting your partner with significant decisions, such as choosing your own home, can pave the way for having deeper understanding to each other's finances. Some couples experience difficulties when it comes to spending habits and financial priorities. This is why some opt to have a joint account, while others do not.
Finding a mutual ground begins with having the same financial goals. Your goals can vary from paying off your household bills or going to an expensive honeymoon. Set up a joint account for financial goals that you both want to accomplish. You may put your household fund here too.
Then, have concrete rules such as how much each of you will contribute each month and where each portion of your funds will go. Consider having individual bank accounts too. These individual accounts will enable you to treat yourselves or your partner without affecting the household fund. To keep things transparent, you may communicate about your spending habits bi-weekly or every month. Stay on track when it comes to each other's expenses and goals. Help each other out!
You may also discuss if you can make cutbacks or if switching banks are necessary. To put it in simpler terms, you are merging two companies when you have a joint account. Everyone has an equal say and contribution to this shared account. So, respect each other's views and practice compromise to minimize potential disputes.