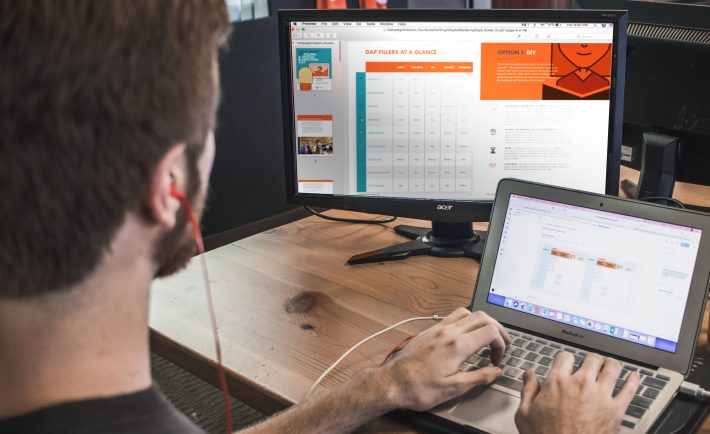 Image Credits: unsplash.com
Technology advancements paved way to the invention of e-commerce. E-commerce is the activity of buying or selling something via the Internet. From Instagram to Carousell, various websites and apps enable Singaporeans to practice e-commerce. That being said, here are tips on how to become the best online seller out there!
STEP #1: DEFINE YOUR BRAND
What are you willing and not willing to sell? What are the teens buzzing about these days? Pearl hair-clips or vintage headbands? How about the working adults? Are herbal oils in demand for pain management? Before you decide on putting a collection of products online, you must do your research.
Look for sellers that offer the same products and see which products are on top. This ensures that your products are attractive and in demand without having to lose money in the process. As you diversify your product range and start selling more, you may need to find a warehouse.
STEP #2: NARROW DOWN THE COSTS
Opening a physical store entail a painfully long list of operation costs. It comprises of rent, interior design, electricity, utility, and other expenses. Not to mention, you have to maintain the overall look of your brick and mortar store.
Fortunately for you, you have avoided these expenses by opening an online store. You must start your business right by deciding which costs are necessary. Cut down unnecessary costs such as hiring additional staff.
STEP #3: OPEN AN ACCOUNT
To become an e-commerce seller, you can either open your own website or sign-up under an established one. For instance, you may set up a seller's account at Lazada. It is easy!
As a prospective seller, you must provide basic contact information about yourself and the shop that you want to open. Next, you have to list down your products using Lazada's Store Builder app. Ensure that you build appealing pages to increase client engagement. Lastly, you have to provide legitimate documentation. This documentation includes:
a. Your Business Registration Certificate or Business Owner Identification (NRIC),
b. Your list of directors,
c. A bank statement, and
d. GST letter (if applicable)
STEP #4: MARKET YOUR BRAND
Last but not the least, you must increase the visibility of your brand. Already established e-commerce websites have a lot of traffic, so you are at an advantage. You do not have to shell out more marketing budget. Nonetheless, you can always promote your products or services on Facebook and on Instagram.
I cannot deny that many Singaporeans turn to social media for product or service reviews. So, make these reviews count!