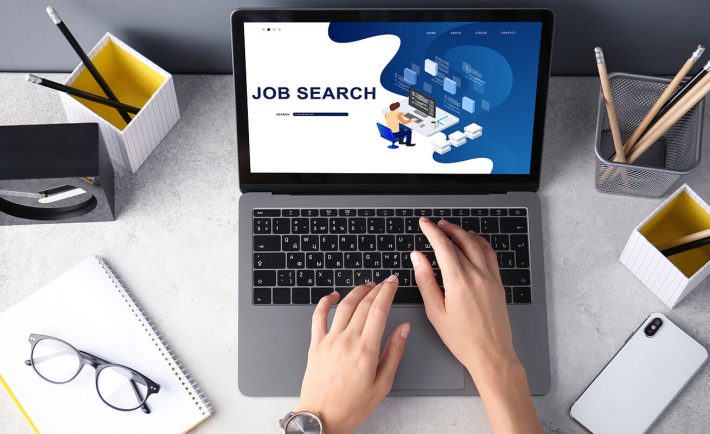 Image Credits: flexjobs.com
When it feels like you've been applying to jobs for months without any success, it's easy to become discouraged and lose motivation.
But don't give up! There are plenty of things you can do to stay motivated during your job search. Allow us to share some of our best tips.
Keep a sense of humor
A sense of humor can be your best friend during a job search. When you're faced with rejection after rejection, it can be tough to keep your spirits up. But if you can find humor in your situation, you will be a lot better off.
Laugh at yourself, laugh at the situation, and most importantly, laugh with your friends and family. They will help you keep your chin up and your attitude positive. And don't forget to enjoy the little things in life – they're what make the tough times bearable.
Find a support network
One of the best ways to stay motivated during your job search is to find a support network. This could be a group of buddies who will listen to you and offer encouragement, or a professional network like LinkedIn.
Online networks can be especially helpful because they allow you to connect with people from all over the world. You can get advice, find job postings, and share your experiences with others who are going through the same thing. The best thing about online networks is that you can access them anytime, day or night.
Stay positive and be persistent
It can be tough to stay positive during your job search, but it's so important to keep your head up. If you get discouraged, it will be that much harder to push through and find a job you love. Remember that the job search is a process, and it takes time.
And if we may add, one of the best ways to stay motivated is to keep your end goal in mind. What do you want in a job? What are your top priorities? Picture yourself in your dream job and let that vision keep you going.
Celebrate each tiny accomplishment
No matter how small your accomplishment may seem, it's important to celebrate it. Each step you take brings you closer to your goal, so make sure to take the time to reflect on your success and pat yourself on the back. It can be tough to stay motivated during a long job search, but keeping your eyes on the prize is key.
And, trust us, there's nothing more rewarding than finally landing that dream job. In the meantime, take some time to reflect on your accomplishments and reward yourself for all your hard work. Whether it is taking a yoga class, buying yourself a slice of cake, or enjoying a weekend getaway with loved ones, make sure to indulge in something that makes you happy.
Set smaller goals to keep you moving forward
Lastly, it's important to set smaller goals for yourself during your job search. This will help you stay pumped and continue pushing forward.
Some goals you could set are:
Applying to at least five jobs a week

Checking your email and job applications daily

Attending at least one networking event per week

Researching at least two new companies in a week
Job searching can be frustrating and demoralizing when you're continuously rejected. It's easy to feel like you're not making any progress or that you're the only one who is struggling. But remember, you are not alone. There are ways to stay motivated during your job search, and we've listed a few of our favorites in this post.