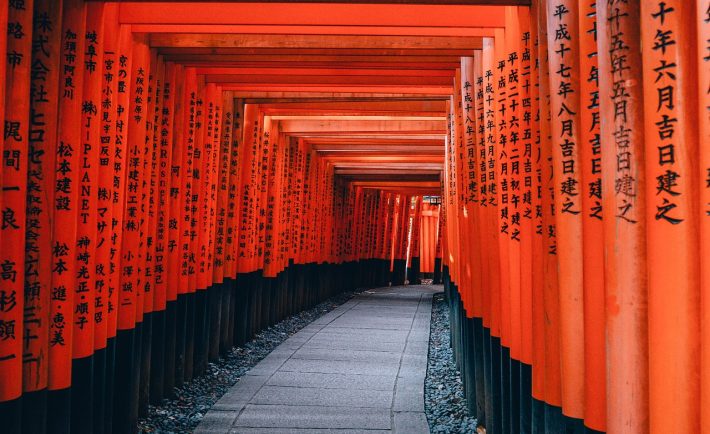 Image Credits: pixabay.com
Amazingly dense cities, mountainous national parks, and historically-rich shrines are some of the things that encapsulates Japan. It is one of the sought-after spots that globetrotter Singaporeans target when they have time to spare. Tourists are drawn by the array of food and the unique culture, but it has so much more to offer!
With the relaxed visa policies (i.e., Singapore citizens don't require a visa to enter the country for temporary visits) and increased flights between Singapore and East Asian countries, here are some tips to keep in mind when discovering to Japan.
1. CONSIDER THE ALTERNATIVE OPTIONS
One of the most impressive things about Japan is its value for cleanliness. Even the relatively cheap hostels are well-maintained and are equipped with high-tech toilets. So, do not be afraid to be adventurous when it comes to trying alternative options such as the famous capsule hotels with a starting rate of about S$35 per night. Some dormitory beds at guesthouses are advertised as low as S$19 per night.
As a friendly reminder, please read the online reviews before booking.
2. TRAVEL DURING OFF-PEAK SEASON
No matter what season you are booked for, you will always find something interesting in the "Land of the Rising Sun". It is best to book during off-peak season to save more money.
People typically flock between March to May because they want to see the witness the beauty of the Sakura (or Cherry Blossoms). During this peak season, one can expect higher rates for accommodations and air fares. Avoid the Christmastime and the Obon season (around mid-August) too!
3. TAKE ADVANTAGE OF THE EFFICIENT PUBLIC TRANSPORTATION
As I was peacefully scrolling through my Instagram stories, I saw a picture that my longtime friend posted. She just boarded the Shinkansen or Japan's high-speed bullet train. Fueled by my curiosity, I made her share about her transportation experiences. She told me about the expensive cab ride that she took from Shimbashi to Funabashi (i.e., a distance of 24km). It costed 10,000 JPY or 121 SGD. That is ridiculous!
Cabs in Japan are generally expensive. This is partly due to their efficient and punctual public transportation system. Opt for taking the train or bus. Or better yet, you may explore the wonderful place by foot.
4. MAXIMIZE YOUR DINING BUDGET
There are two ways to save on Japanese food: you can either splurge during lunchtime or shop at the supermarket before closing time. Let us start with the latter. If you have access to the kitchen, you can cook on your own. Head to the supermarket at least 30 minutes before closing time to find amazing deals. The same idea applies for food courts and convenience stores.
Superb quality of food can be savored in almost every area in Japan. It is best to splurge during lunchtime as many restaurants give lunch discounts, especially on the weekdays.
May these tips help you stretch your dollar while having an unforgettable trip! 🙂