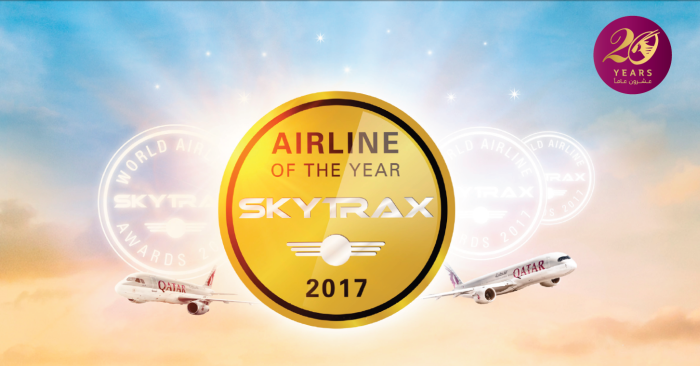 In celebration of receiving the 2017 Skytrax Airline of the Year award, Qatar Airways has launched promotional air fares of up to 50%* off to show their appreciation for its passengers.
From now until 31 July 2017, book your air tickets to enjoy these promotional prices. Promotion is limited for travel until 31 March 2018.
If you book before 19 July 2017, enjoy additional 5% discount for travel till 10 December 2017!
Stuck for ideas on where your next travel destination should be? America is your best bet, especially since the ban on carrying personal electronic devices (PEDs) has been lifted. Check out these 5 American cities that we absolutely love.
1. Los Angeles
Where the iconic Hollywood sign stands proudly perched on top of a mountain, Los Angeles is the place to go if you wish to come up close and personal with all your favourite movie stars on the Hollywood walk of fame. Bear witness to the movie sets you often see on blockbuster movies at Universal Studios Hollywood, one of the oldest and most famous Hollywood film studios that are still in use. Harry Potter fans can also relish in The Wizarding World of Harry Potter, and become a full-fledged wizard or witch while they are there.
Fly to the "City of Angels" from SGD 1303
2. New York
In a blink of an eye, it has been 8 years since Jay-Z and Alicia Keys released the earworm "New York, concrete jungle where dreams are made of". Find out what dreams are made of when you drop by Broadway and catch one of their bona fide musicals, or head over to the Grand Central Station and Empire State Building to visit these architectural wonders. If you happen to be there over during the New Year season, head over to Times Square and countdown to 2018 with the rest of America while watching the signature ball drop.
3. Chicago
Chicago is often known as the international hub for technology and finance, but this city has much more to offer. Drop by the Millennium Park, one of the most popular gathering spots in the city and if luck is on your side, you will be able to catch free concerts and famous art installations. Be sure to look out for the famous Cloud Gate and snap some artistic shots of this unique architecture. For those who wish to get their head up in the clouds, head over to 360 Chicago, an observation deck perched 94 floors up into the sky. Thrill-seekers can get an extra kick out of their experience by hopping on the Tilt attraction, where visitors step on an enclosed platform that extends from the building at a 30 degree angle.
4. Miami
Everyone knows Miami for its vibrant beaches, but not many know that this city was a safe house for many Cubans when dictator Fidel Castro took control of Cuba in 1959. As such, Cuban refugees settled in Miami and brought along its culture that can be seen even today. Along Calle Ocho in Little Havana, Cuban influence is reflected in the cafes and cigar shops. Get the ultimate, all-rounded Cuban experience when you get authentic Cuban food at Versailles Restaurants. Then, head over to Azucar Ice Cream Company and have a taste of Cuban ice cream. Their bestseller is the Abuela Maria—vanilla ice cream, Maria crackers, guava and cream cheese.
5. Houston
Also known as Space City, the one place that you should definitely visit while in Houston is the NASA Space Center.  Unleash your inner geek and be awed by its museum of space artefacts and exhibits, space attractions and gateway tour to NASA Johnson Space Center. For those who love performing arts, head to the Houston Theatre District, where the Houston Grand Opera, the Houston Symphony Orchestra, the Houston Ballet, and The Alley Theatre reside.
Coming 2018, Qatar Airways will also be flying to San Francisco and Las Vegas.
Book your tickets on qatarairways.com/WorldsBestAirline and experience why Qatar Airways has won the title of World's Best Airline 2017.