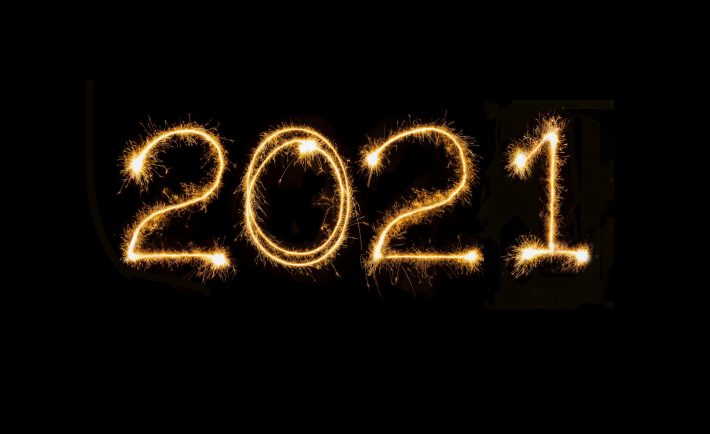 Image Credits: unsplash.com
Research has shown that less than 10% of New Year's resolutions were accomplished by the participants. If these people were hyped by the power of the new year, why are they likely to fail by February? The primary reason why resolutions fail is its tendency to be intangible. Moreover, it comes down to how an individual manages his or her habits.
Instead of setting the bar high for yourself, consider the great alternatives found on this list.
#1: CHOOSE A WORD TO GUIDE YOUR YEAR
Select a word at the beginning of each year and use it as inspiration to dictate your actions. It is hard to believe the unprecedented year 2020 has come to a close. While things have certainly changed, the passion in your heart remains. Visualize and manifest the world you want to live in by using these words as a guide: present, gratitude, generosity, and prosperity.
#2: MAKE A BUCKET LIST FOR THE YEAR
Instead of setting unrealistic goals, you may write a bucket list highlighting the experiences or achievements that you want to reach this 2021. Create a list that contains both lighthearted and serious items. Your list may include going camping inside the house, making a monthly budget, or serving a delicious dinner at your parents' house.
#3: CREATE A YEARLY CHALLENGE
A yearly challenge is a concrete and realistic goal that you want to achieve within the year. Selecting one goal allows you to put all your efforts into tackling it. Here are some examples of the challenges that you may accomplish this 2021:
a. learning a new language
b. writing a book
c. getting out of debt
#4: SET A NEW GOAL EACH MONTH
Goals are more manageable when you divide it into small chunks. Perhaps January will be the month that you will dedicate to self-help books. While, February will be the month to pack your healthy lunches. You may create a 12-month calendar that outlines each of your monthly goals. Increase your motivation by rewarding yourself at the end of each month.
#5: TRACK YOUR HEALTHY HABITS
Write down three healthy habits that you accomplished per month. Having a visual cue that displays your accomplishments will motivate you to keep up the good work. Stay flexible and leave a room for healthy habits to emerge each day.
#6: DEVELOP A MANTRA
A mantra is a statement that you repeat frequently with concentration. Develop a mantra that will help you feel more empowered and positive. Rather than deciding that 2021 will be the year you will save more money, you can have a mantra stating you will only "buy what you need". When you are shopping, remind yourself of this mantra. Repeating this in your head will help your behavior to change in time.
The statement "new year, new me" has turned into a funny cliché nowadays. 2020 was a disappointing year. Instead of looking at 2021 as an instant re-do of your life. Look at it as a timeline for change. Change will not come overnight. You will morph into the person you want to be as the days go by.