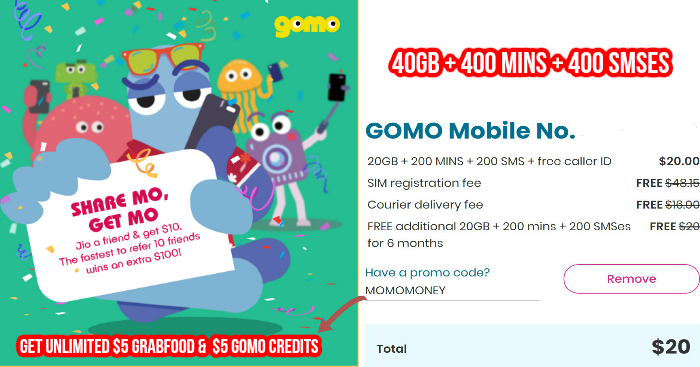 Share Mo Get Mo
No-contract mobile plans are very popular in Singapore now. You can enjoy plenty of data for less when you sign up for a SIM-only plans from telcos. With the freedom to jump to the next telco that offers a better deal without penalty makes it even more appealing.
GOMO, Singtel's no-contract mobile plan, will be giving you more reasons to jump into their plan right away, as they've recently introduced an all new Referral Trial initiative called #ShareMoGetMo to selected GOMO users!
A standard GOMO plan offers 20GB of data, 200 mins and 200 SMSes for $20. If you refer your friend, your friend gets 2X the benefits for the same price at $20 for 40GB of data, 400 mins and 400 SMSes for 6 months. (U.P. $40 – that's $120 in value!)
And you the GOMO user, will get $5 GrabFood vouchers + $5 GOMO credits in app for each referral. You can refer up to 10 friends, and the fastest GOMO referrer to reach 10 referrals will win $100 Adidas vouchers. Check your email to see if you have the referral code that you can share around with your friends.
Lastly, if you're not on GOMO and thinking of doing so, we have a special surprise for you at Money Digest.
GOMO's given us a customised referral code <MOMOMONEY> – use this to enjoy the referee benefit of $20 for 40GB of data, 400 mins and 400 SMSes for 6 months. (U.P. $40). Don't say we bo jio!
Referee: $20 for 40GB, 400 mins, 400 SMS (U.P. $40) for 6 months – they save $120!
Referrer: Get GrabFood $5 voucher + $5 GOMO credits in app, per referral
The fastest referrer to refer 10 friends to GOMO, wins additional $100 Adidas vouchers! Promotion is valid till 10 Jun 2020.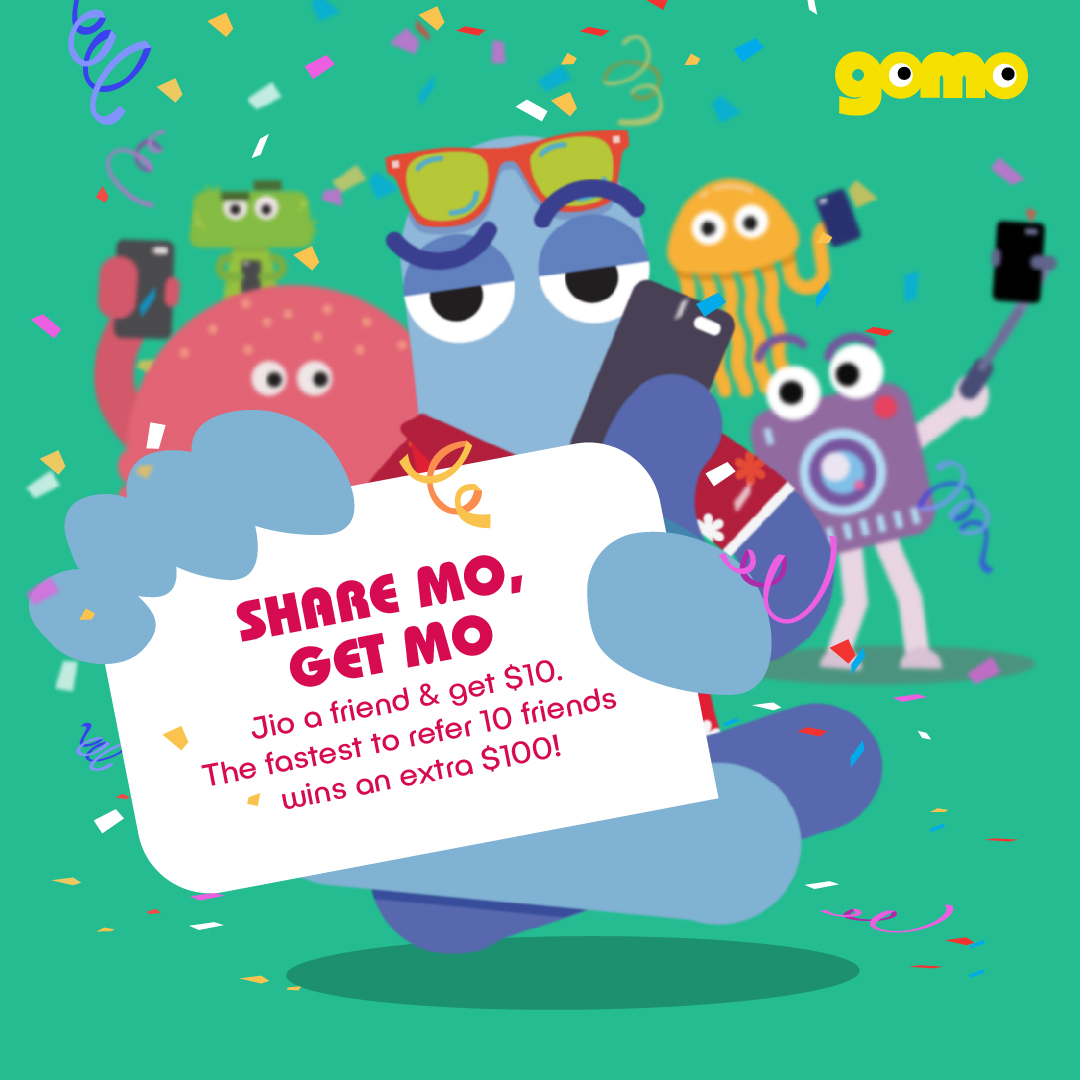 For more information of the #ShareMoGetMo initiative, please check out the FAQs here: gomo.sg/faq