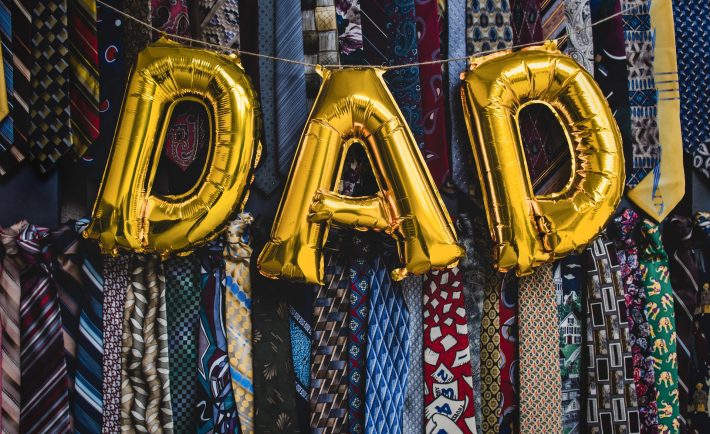 Image Credits: unsplash.com
There's one day of the year when we have the opportunity to express our love and appreciation for our extraordinary fathers. By dedicating time to engaging in enjoyable Father's Day activities, you can demonstrate just how much you cherish your father. While splurging on a Father's Day gift or sending a heartfelt card with an emotional quote are thoughtful gestures, there's one thing he truly desires above all else—to spend quality time with you. This year, Father's Day falls on Sunday, June 18, 2023.
Let's make Father's Day truly exceptional by exploring these 6 fun activities in Singapore!
#1: X-SCAP8 WITH YOUR DAD
X-Scap8, located in Orchard Central, is an expansive indoor playground in Singapore. It offers thrilling attractions like the Infinity & Beyond High Element Course and the X-Warrior Challenge Obstacle Course, ensuring an unforgettable experience for you and your father. On June 18th, they have a special Father's Day Tag Team Challenge with a trophy and exclusive vouchers. Tickets start at S$25 and can be purchased via Klook.
After the challenges, try their state-of-the-art Balls & Birdies Golf Simulator for some impressive swings and hole-in-ones. Don't miss the rejuvenating Smash Lab for relaxation. The Arcade games section, including the claw machine, offers addictive fun and chances to win prizes. End the day at the "Eat-Play-Laugh" RestoBar with a delicious dinner, refreshing drinks, and stunning views of the Singapore skyline and Orchard Road.
#2: BEAT THE HEAT
Does your father love swimming? If so, you should visit Wild Wild Wet, one of Singapore's largest water parks, located in Downtown East just 10 minutes away from Changi International Airport. The park has recently undergone expansion and now offers 16 impressive attractions, including 7 exciting new additions like Kraken Racers, Free Fall, and KidZ Zone, bringing the level of excitement to new heights for everyone!
Escape the summer heat and have a splashing good time with your father and the whole family. Enjoy full-day access to the park starting from $26! NTUC members can also take advantage of a 30% discount on Day Passes. Hurry, this promotion is valid until June 25, 2023.
#3: INDULGE IN A PICNIC
Set up a picnic during sunset and bask in the breathtaking view of the golden hour. Prepare a delightful spread for your picnic, including sandwiches, pizza, chicken wings, or refreshing fruits like grapes and strawberries. Make sure to pack all of your father's favorite treats. Don't forget to bring essential items such as tissue paper, a picnic mat, hand sanitizer, reusable cups, paper plates, cutlery, and plastic bags for trash disposal.
#4: PET SOME CATS
Add a delightful touch of cuteness to your Father's Day celebration by visiting a cat cafe in Bugis. Enjoy the experience of sipping an iced latte while being surrounded by 15 adorable cats, ready to provide you with affectionate snuggles. Indulge in delicious hot meals and desserts as well. Spend your afternoon leisurely with these newfound feline friends, relishing all the cuddles and giving belly rubs to your heart's content. It's the perfect recipe for an endorphin boost!
Entrance to the Cat Cafe Bugis is priced at S$18 for the first two hours, and it includes a complimentary canned drink and access to free WiFi.
#5: MAKE A DIY PROJECT
If your dad takes pleasure in DIY projects or enjoys getting his crafty hands busy, consider doing a creative project with him on his special day. Whether it's painting the unfinished guest room with a fantastic bedroom paint color or hanging curtains in the kitchen, your assistance will be greatly appreciated by Dad. You can find affordable paint options on Shopee Singapore, making it convenient for your project needs.
#6: THROW SOME AXES
Does your father feel stressed out? You can join him in releasing his frustrations by hurling axes onto a target board located 14 feet away. Axe Factor, situated at 200 Turf Club Rd, offers a distinct experience for its guests. Whether you come with your siblings or it's just you and your dad, axe throwing guarantees a unique and enjoyable activity. Tickets for one-hour throwing sessions start at S$30. Don't miss out on the chance to make a booking and throw away some hatchets!