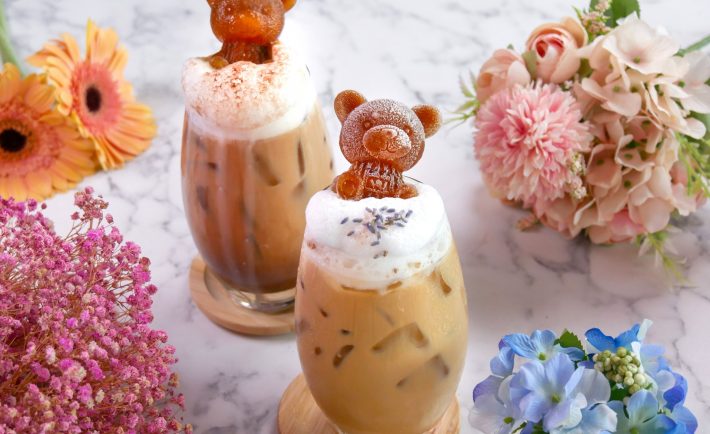 Image Credits: facebook.com/knockknockcafe.sg
Rediscover the beauty of Singapore with its newly opened restaurants and cafés. From Minion-themed dishes to lattes topped with frozen teddy bears, you can take your gastronomical journey to new heights with this list. Best of all? You do not have to travel outside of Singapore to experience these five Instagram-worthy restaurants.
#1: MINION CAFE
Southeast Asia's first Minion-themed café graced our shores this year and will stay until January 2022. Fans of the lovely characters from the Despicable Me film can enjoy dishes that are decorated with minions. Do not miss the chance to eat a pizza topped with minions or a banana boat dessert with Kevin, Stuart, and Bob.
The café's menu was curated for the Singaporean palette and highlights dishes such as Minion Singapore Prawn Noodle ($24) and Minion Pumpkin Mantou with Chilli Crab Meat Dip ($15 for four pieces).
Price: $$
Location: 3A River Valley Road, Merchant's Court #01-01C to 01D, Block A Clarke Quay, Singapore, 179020
#2: SHINJUKU KISSA TETSUDO
What better way to reminisce your last trip to Japan than by dining at a Japanese railway-themed establishment? At Shinjuku Kissa Tetsudo, you can get behind the controls of model trains and pass the time by sipping coffee.
Visit Shinjuku Kissa Tetudo at 111 Somerset to drink a cup of coffee ($6 to $15) or eat a slice of cake. Roll cakes cost about $8. Then, you can amp up your experience by operating the miniature railway models. Interactive railway activity rates start at $15/hour.
Price: $$
Location: 111 Somerset Rd, 02-K02, Singapore 238164
#3: KNOCK KNOCK CAFE
Open the door at the Knock Knock Cafe to feast your eyes with the floral-themed décor. Knock Knock Cafe serves a range of classic and fusion dishes using only the freshest ingredients. Excite your taste buds with the Seafood Laksa Pasta, Salted Egg Prawn Taco, Aglio Olio, and Ribeye Steak. End your meal with a satisfying dessert or an adorable drink like the foamy lattes topped with frozen teddy bears.
Worry not about your social media feed because this place is adorned with flowers and studded with neon-lit signs. Reserve a seat in advance to secure your spot.
Price: $$
Location: Knock Knock Cafe, 101 Geylang Road, Singapore 389211
#4: LUCKY SAIGON RESTAURANT
Nestled at Tanglin Road is a hidden gem named Lucky Saigon Restaurant. This Vietnamese restaurant is the perfect spot for affordable food and picturesque ambiance. You will notice the green canopies, bird enclosures, and water fountain as you step inside. We do not blame you if you want to take a snap or two!
Do not forget to try the Fresh Spring Rolls ($7.50 for three pieces) and Slice Beef Pho ($12.50) when you are there. Apart from these, Lucky Saigon offers catering services for events such as birthday parties and staff dinners.
Price: $
Location: 356 Tanglin Road, Singapore 247674
#5: DEWGATHER
On November 21, Australia will open some of its states to Singaporean travelers. While waiting, you can get a taste of the Land Down Under by eating at Dewgather. Dewgather serves hearty Australian-inspired dishes tinged with Asian influences.
Satisfy your cravings for Australian grub with options such as The Aussie Crumpet ($15), Salmon Avo ($8), Dew Swordfish Pasta ($27), and Waffle & Fried Chicken ($20). As for beverages, you can try the Houjicha Latte ($8) or the Prana Chai Latte ($8).
Price: $$
Location: #01-46 The Star Vista, 1 Vista Exchange Green, Singapore 138617