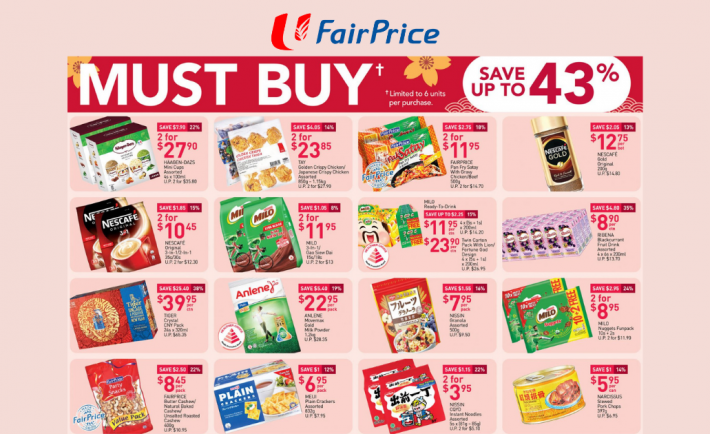 It seems like the recent floods in Malaysia are bumping up fish, seafood, and vegetable prices in Singapore's wet markets. However, FairPrice is still going strong on discounts this week with its fresh picks.
Here's a quick look at what's on sale: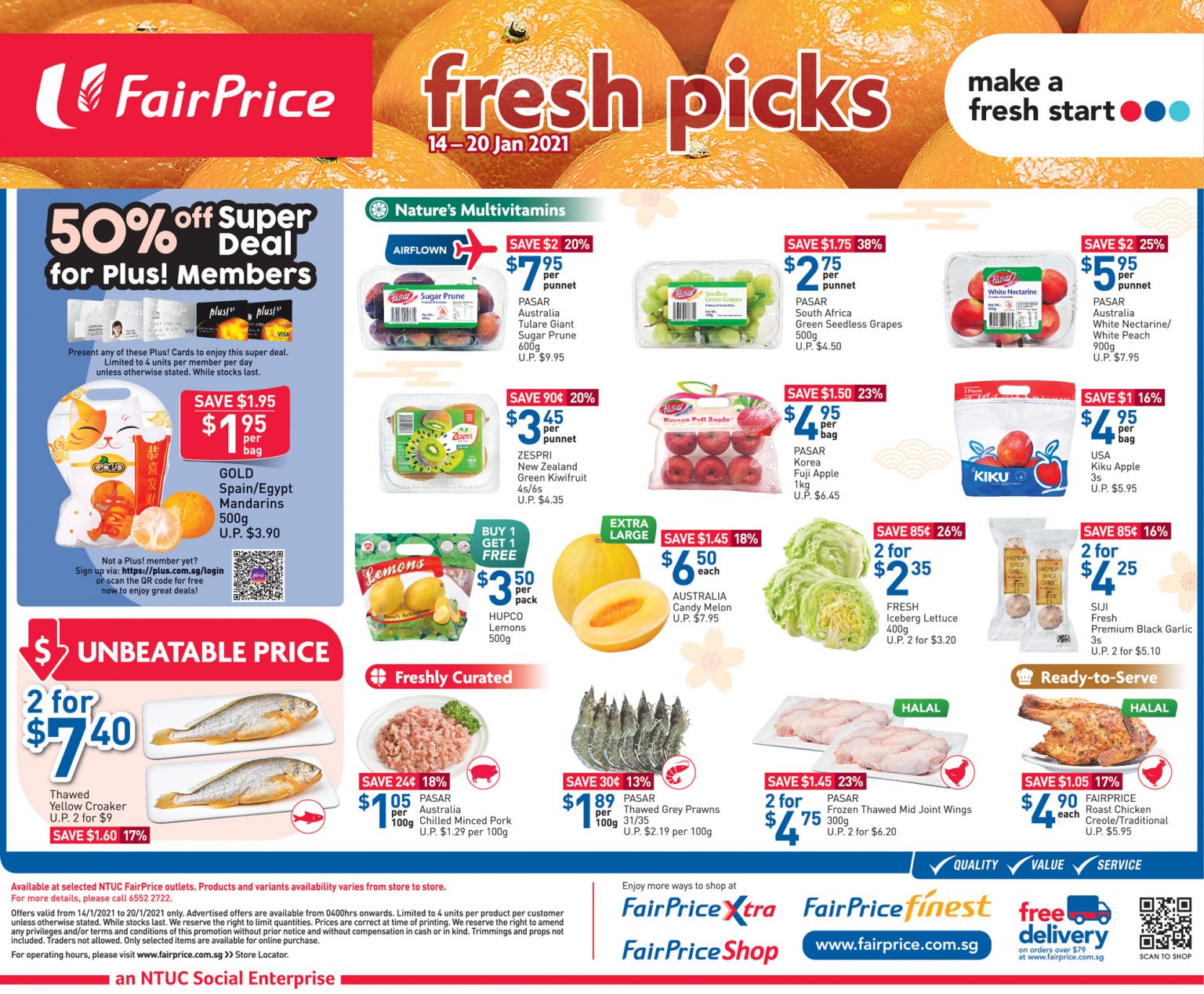 Meanwhile, for this article, we will be focusing on savings on Häagen-Dazs mini ice cream cups and a couple of 1-for-1 deals. Folks who've been faithfully tuning in every Thursday, you know the drill. Scroll all the way to the end to view more promotions including those for Chinese New Year!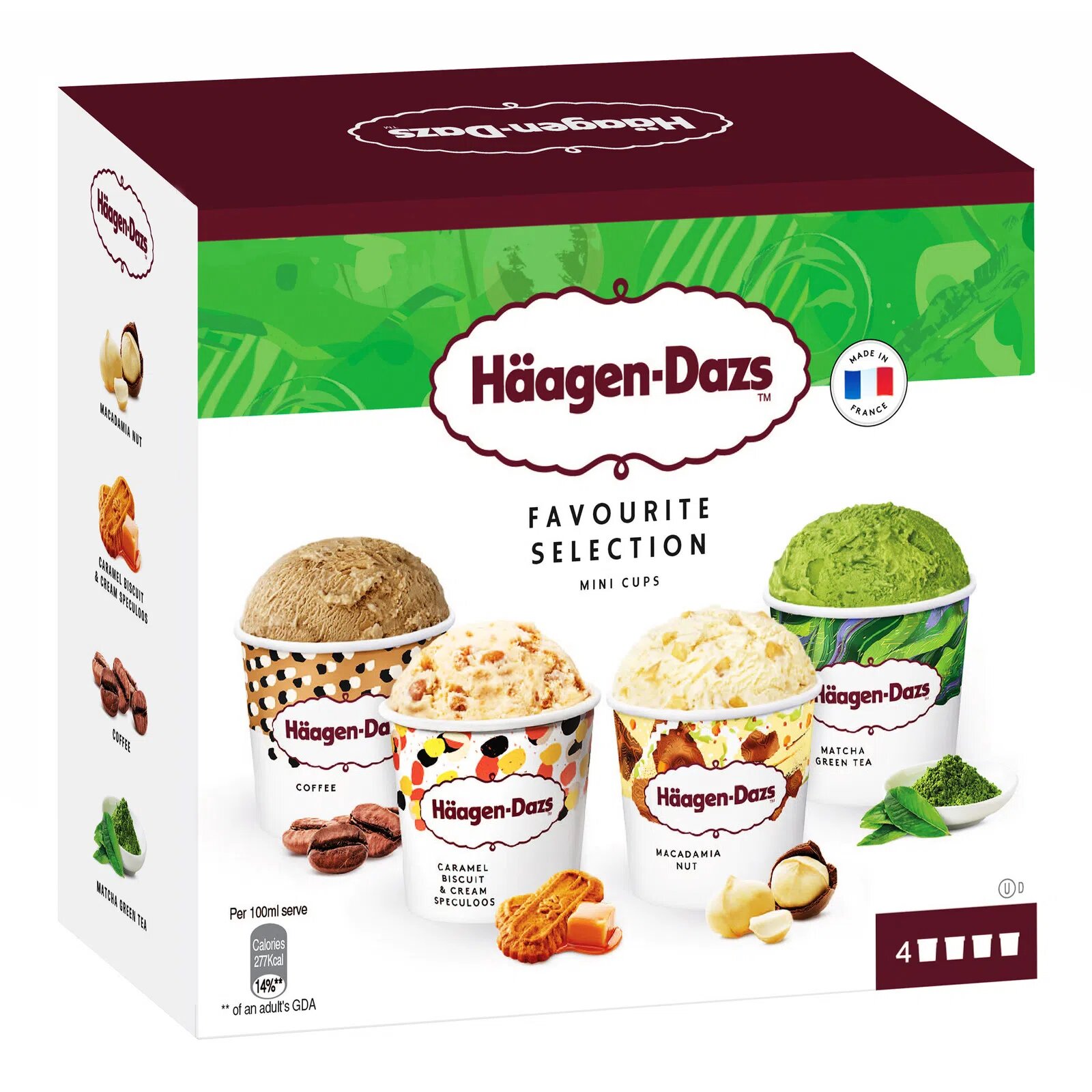 Price: 2 for S$27.90
Usual Price: S$17.90
Savings: S$7.90
Last week, we had Magnum. This week, Häagen-Dazs' promotion is back to welcome us into mid-month. We're featuring the Favourite Selection above with flavours such as coffee, caramel biscuit & cream, macadamia nut, and matcha green tea. Are those not your favourites? Fret not. Here are two other theme variations to choose from – Chocoholic Moments and Fruit Fantasy.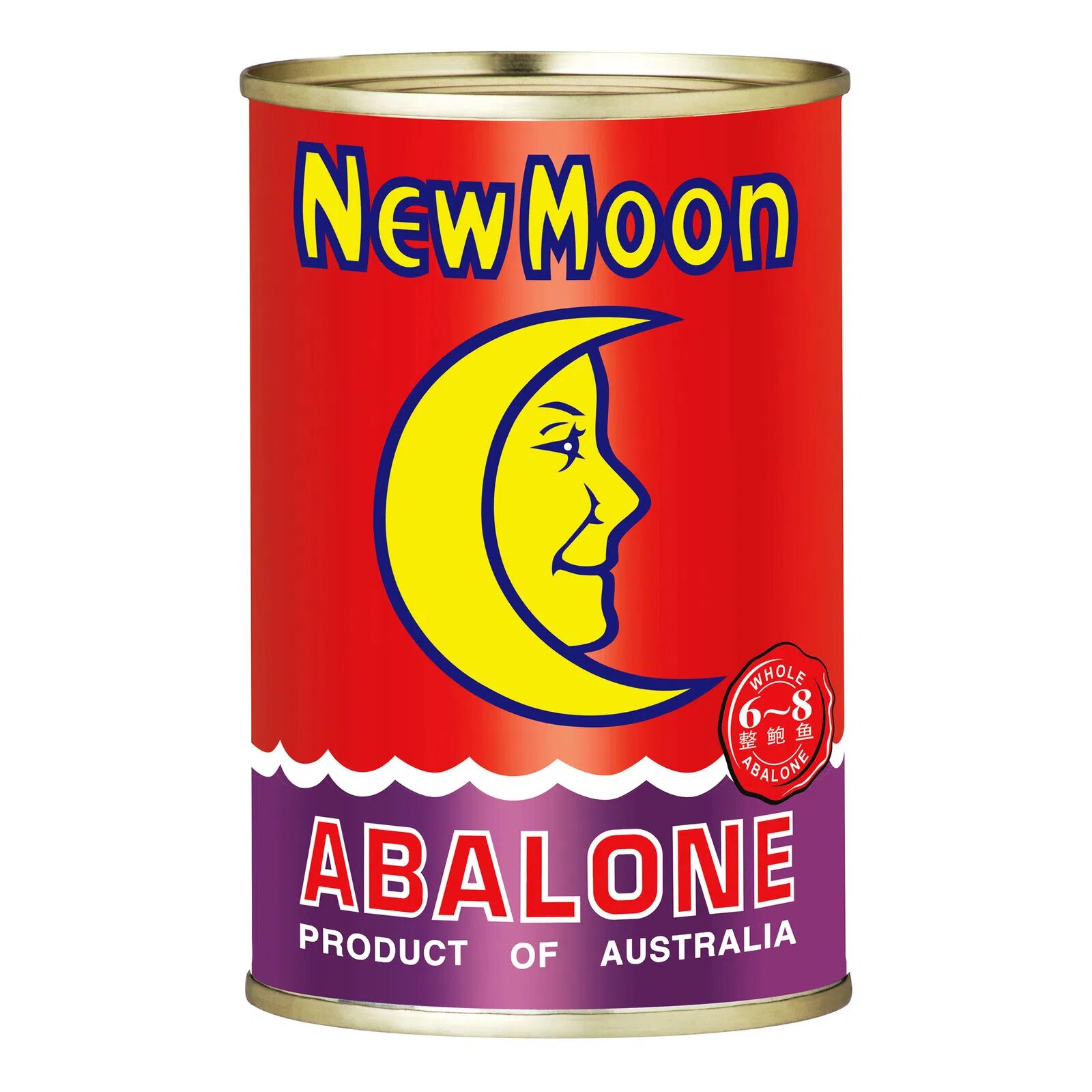 Price: 2 for S$58.80
Usual Price: S$47.80
Savings: S$36.80
'Tis the season to tune your eyes to watch out for good deals on abalone. You don't want to miss out on carting out two cans of New Moon Australia Abalone because it's on a 38% sale from now till 20 January! A product of Australia, it contains about 6 to 8 pieces in a can. Add this delicacy to your upcoming steamboat gathering.
Price: 2 for S$15.90
Usual Price: S$15.90
Savings: S$15.90
To kickstart our buy one get one free section this week, we have the Lee Kum Kee XO Sauce – Seafood. It's a gourmet condiment made from a heavenly combination of dried scallop, dried shrimp, red chilli pepper, and spices. Use it for your stir-fry dishes like fried rice, noodles, and seafood or simply as a dipping sauce.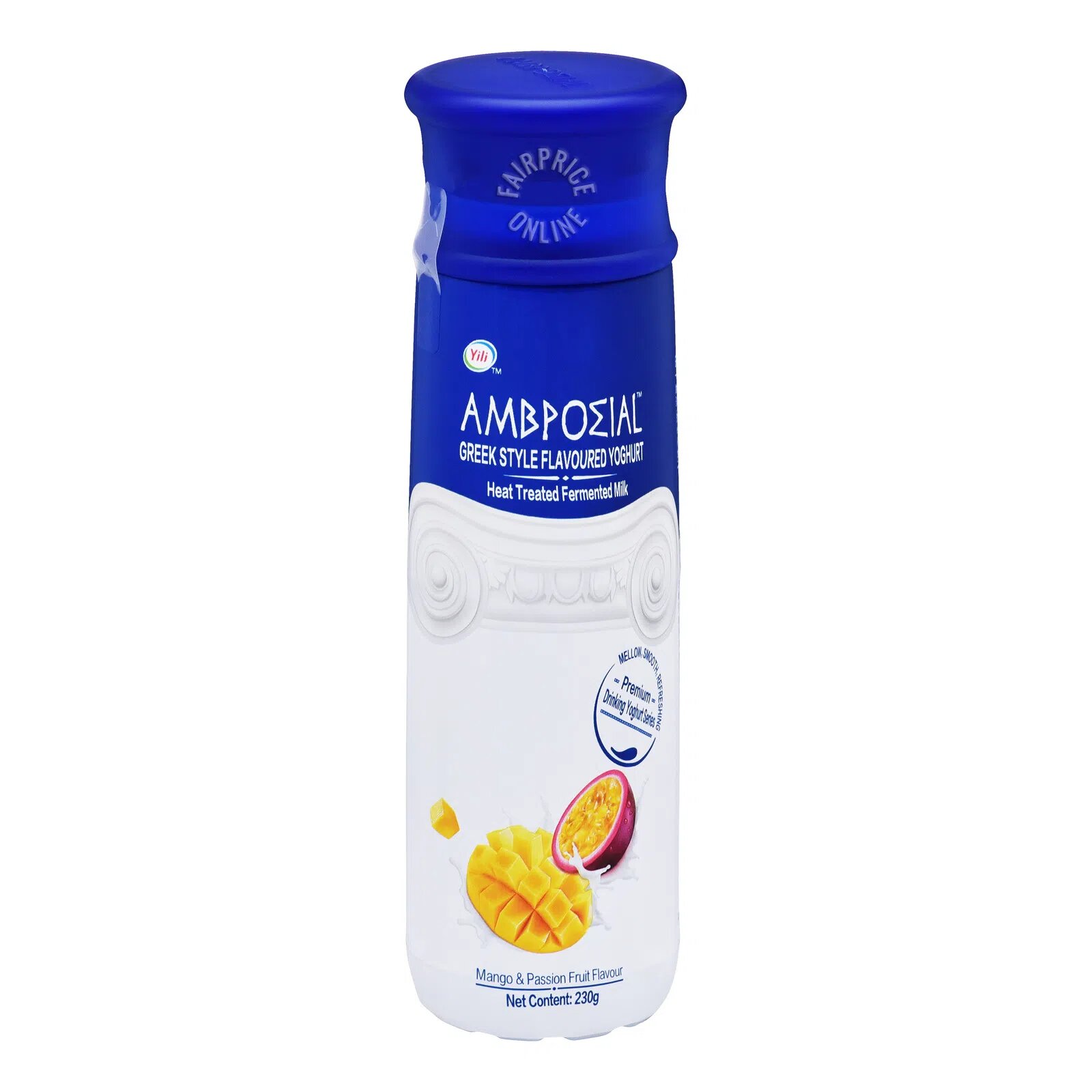 Price: 2 for S$3
Usual Price: S$3
Savings: S$3
Are you aware of the benefits of Greek yoghurt? Greek yoghurt is slightly different from your regular dairy product. There is an additional significant step to the production process to filter out extra water, lactose, and minerals. It's packed with probiotics, calcium, and vitamin B-12. If you want to taste the real flavour or use it to make your homemade shake, get the original flavour.
Price: 2 for S$16.90
Usual Price: S$16.90
Savings: S$16.90
To round us up for our 1-for-1 items this week, we have the Silkpro VitAir Shampoo series. Put your best tresses forward for the upcoming Lunar New Year with this product. Consider these other varieties to help you tackle your hair type:
Must-buy items from now till 20 January 2021
FairPrice's weekly saver deals till 20 January 2021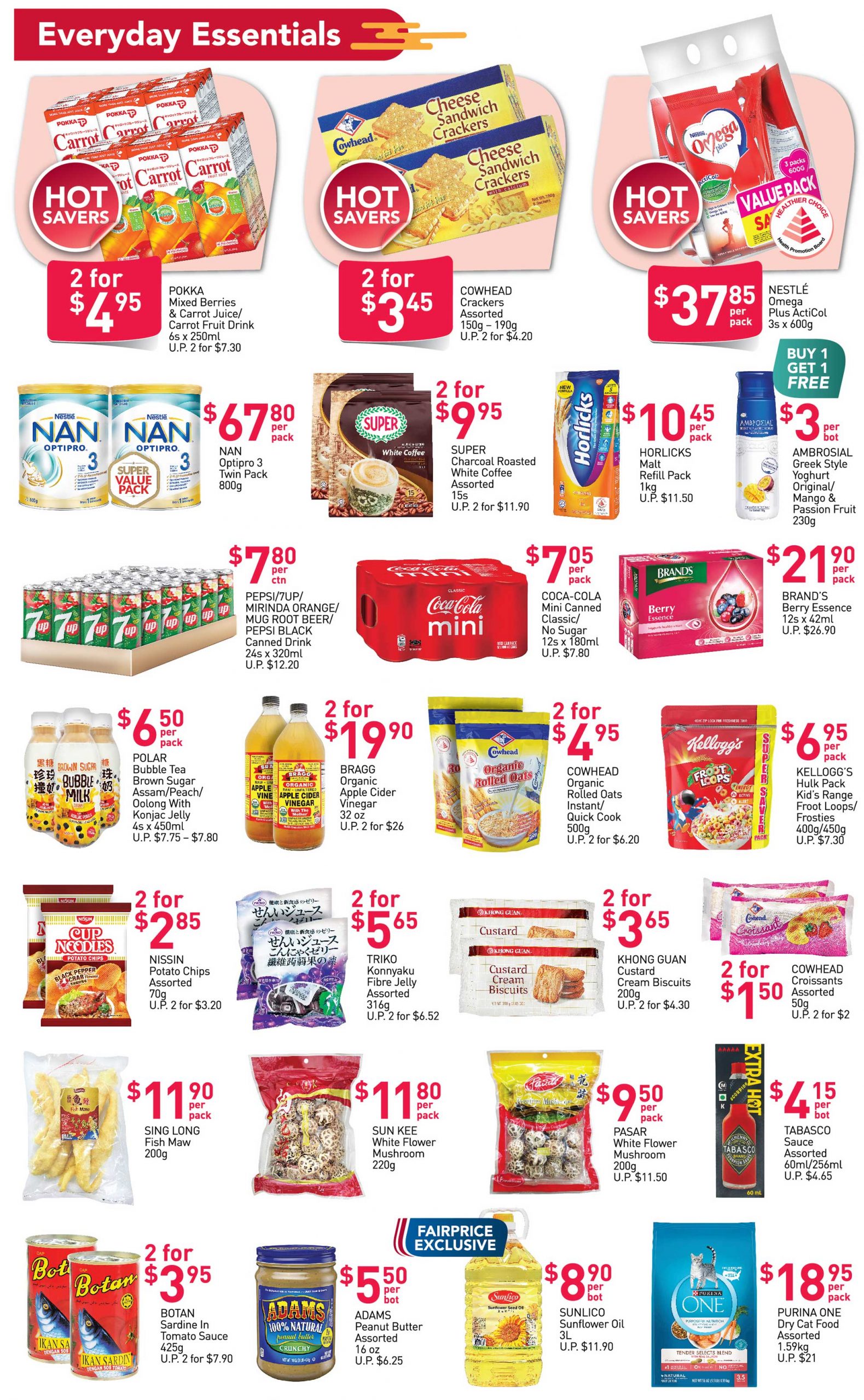 Handpicked prosperity products for everyone till 20 January 2021