In the hustle and bustle of life, we often neglect caring for our hair and scalp – I'm talking about abusing our scalp with hair dyes, or even damaging the fragile ends of our hair with a heated hairdryer because we simply don't have enough time or patience to let our hair dry naturally. If you are guilty of the abovementioned, TK TrichoKare is here to take care of you by tackling the root of all your hair and scalp problems. TrichoKare makes use of a unique three-step approach: detox, strengthen and growth.

Before starting your treatment at TrichoKare, you will firstly be treated to a consultation by a professional trichologist. 'Trichology' is the medical term for the study of the health of hair and scalp. Naturally, a trichologist is someone who specialises in hair and scalp problems. A trichologist often takes a holistic approach to treating your hair problems by considering your lifestyle, diet and general wellbeing. Trichologists treat wide range of common hair problems, such as thinning, breakage, shedding, dry or itchy scalp. I had the privilege of having trichologist Ms Pooja Chhabra diagnose and treat my scalp. In fact, Ms Pooja told me that Trichokare houses three out of the 10 trichologists in Singapore.
Firstly, Ms Pooja administered the hair pull test, where she gently ran her fingers through my hair to check for hair fall, and if the hair fell at the right stage. Then, she went ahead with the scalp analysis. Using a special lens that could magnify up to 200 times, Ms Pooja saw that I not only have dandruff, my hair follicles were also clogged with dead skin and sebum. I have always known that I suffer from minor dandruff problems, but it was not serious enough for me to take action and get it treated professionally. In fact, I resorted to over-the-counter shampoos and haircare products. However, these haircare products often do not tackle the root of your hair and scalp problems, because they are after all, not tailor-made to suit you. Ms Pooja even alerted me that hair fall, dandruff, itching, redness and acne on your scalp are some of the first symptoms of problem scalp. She highlighted that hair and scalp problems are often signs of other more serious problems such as male and female pattern hair loss, ringworm and alopecia areata – an autoimmune disease that attacks the hair follicles.
After the diagnosis, the trichologist working with you will prescribe a unique combination of a mask and tonic, tailor-made to your scalp's needs. At TrichoKare, there are over seven types of masks and 11 types of tonics to choose from. Unlike other haircare institutions, TrichoKare makes use of trichologically-validated European herbs instead of Chinese herbs as they not only smell better, they penetrate the scalp faster. Such herbs include burdock, rosemary and sage. In my case, Ms Pooja prescribed the combination of Dead Sea Mask and Aloe Vera Tonic to detoxify and cleanse my clogged hair follicles.
After letting the mask sit for 15 minutes, I proceeded to have my hair washed and massaged by the meticulous therapist at TrichoKare. Once again, the staff would choose between three different types of shampoos based on whether your scalp was on the dry, oily or normal side.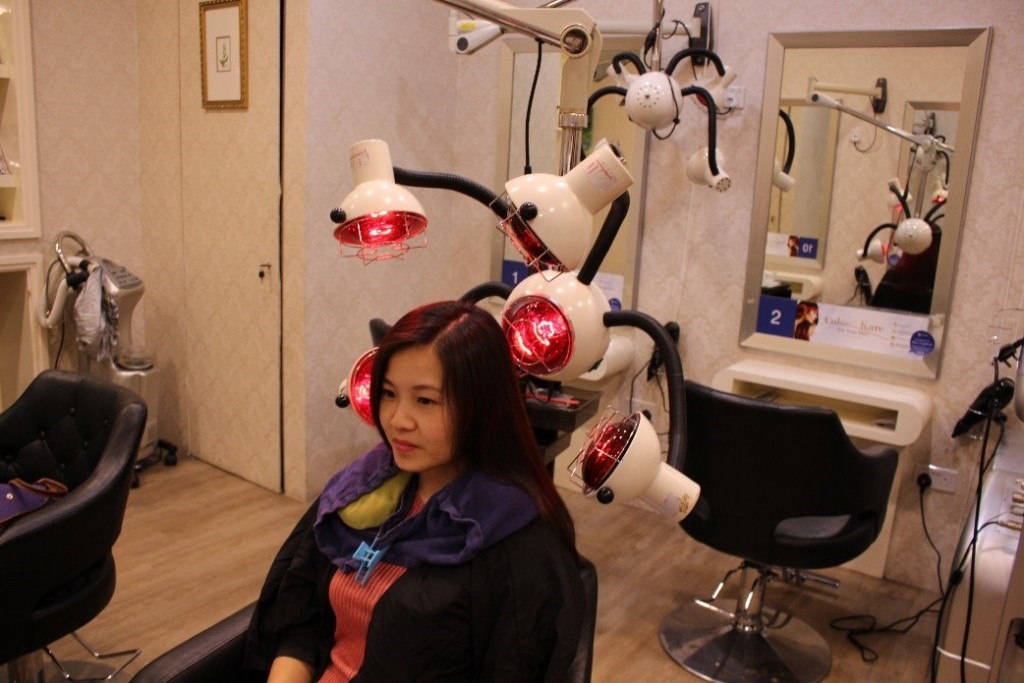 Then, the Aloe Vera Tonic was sprayed directly on my roots and massaged into the scalp by the dedicated therapist such that all the goodness of the tonic is absorbed into my scalp. The final step of the treatment entailed infrared light shone on my scalp to further promote nutrient absorption, blood circulation, and has antibacterial properties.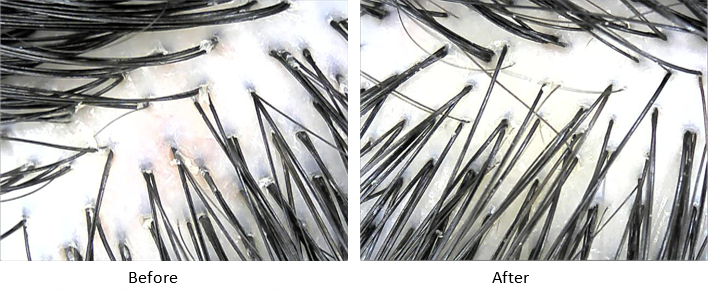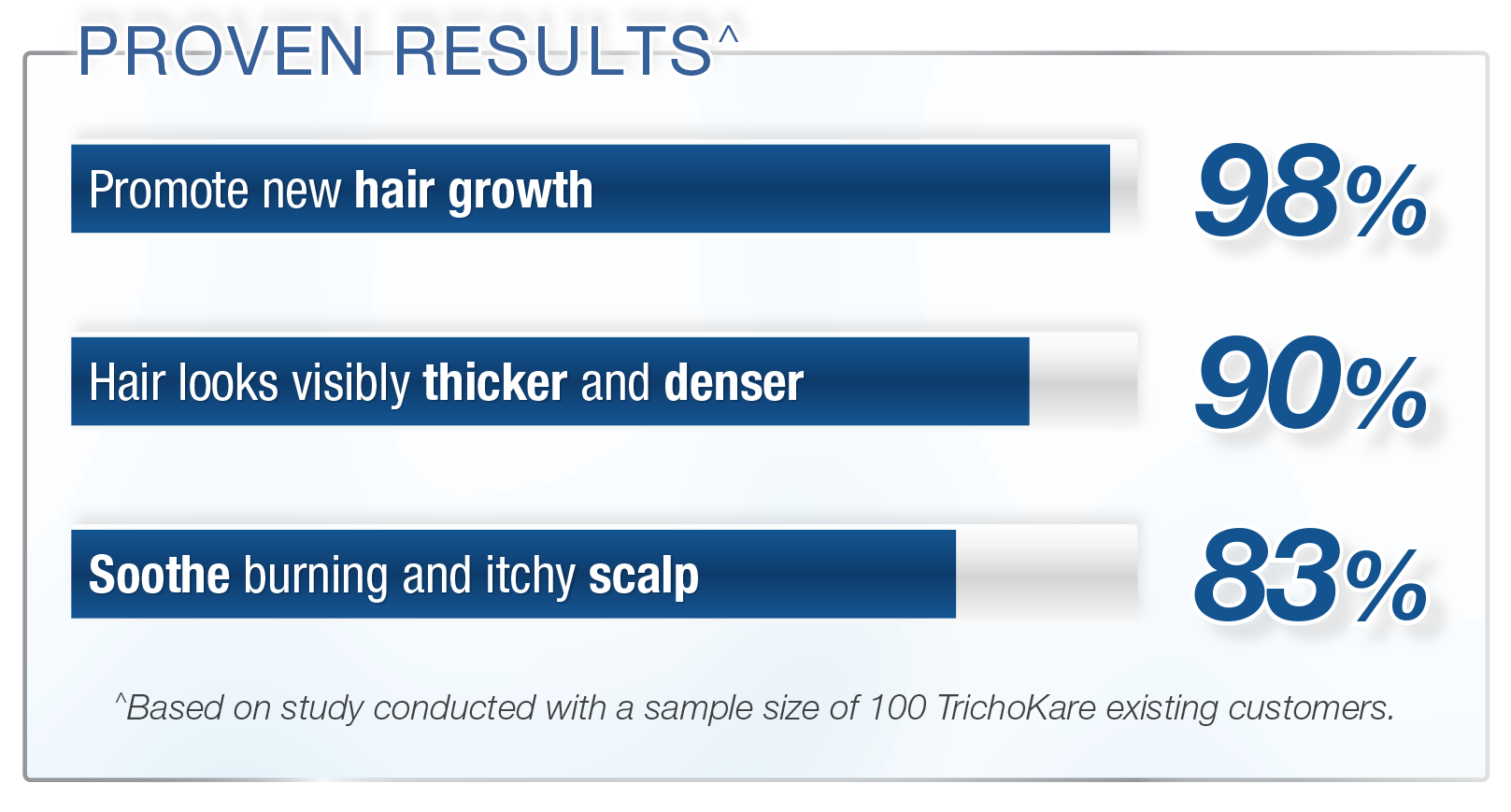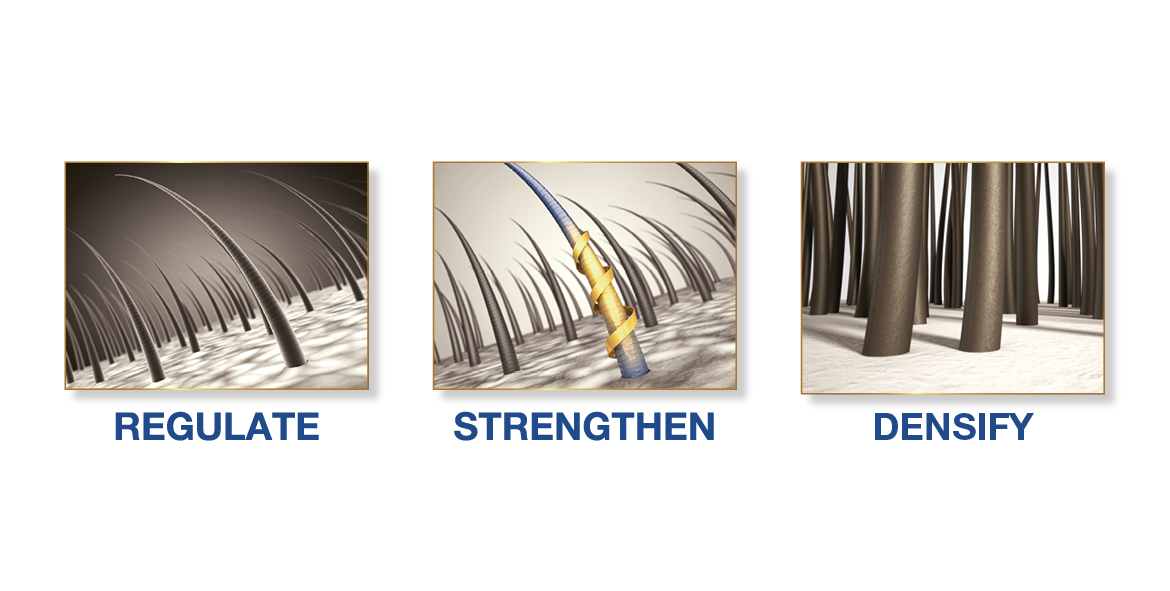 The two-hour long treatment ended with a final consultation with your trichologist. Ms Pooja then administered the scalp analysis and showed me the before and after pictures of my scalp, as seen above. I was pleasantly surprised to see that the surface of my scalp has cleared up significantly and my hair follicles were no longer clogged after just one session. There was not a trace of a single dandruff flake! Not only that, my scalp felt refreshed and my hair smelled nice for the next three days.


The year 216 has been a great year for TrichoKare, where they were awarded the ELLE Beauty Treat List 2017 for Best Treatment for Hair Loss, Her World Spa Awards 2016 for Best Treatment for Damaged Hair, Harper's BAZAAR Hair Awards 2016 for Best Sebum-Regulating Treatment for Oily Scalp, and Women's Weekly Hair Awards 2016 for Best Anti-Ageing Hair Treatment. Furthermore, public personalities such as Xiaxue, known for her crazily bleached and colourful hairstyles, have visited TrichoKare to have their hair problems solved, bearing testament to how effective their hair and scalp treatments are.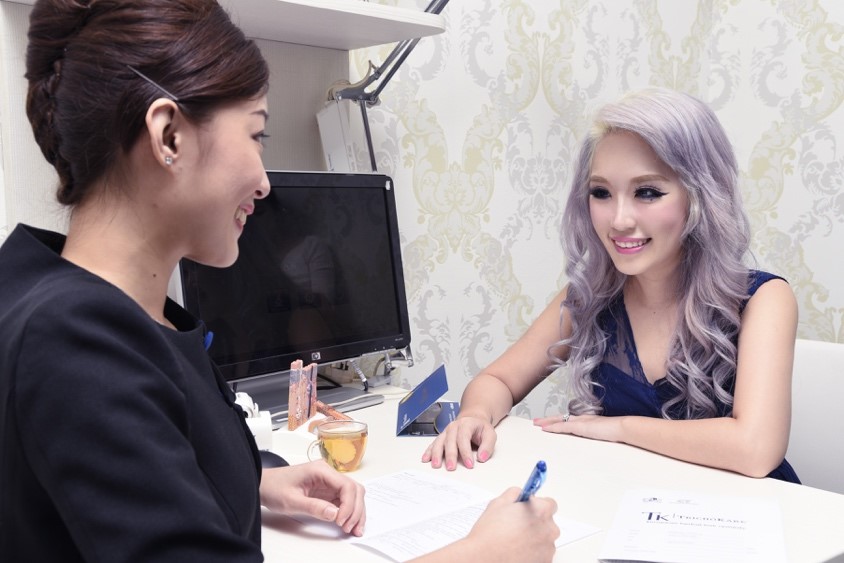 With over 13 years of experience in providing targeted hair solutions, it is also the people's choice in hair treatment. If you have hair loss, thinning hair, dry hair or scalp issues and wish to do something about it, contact TrichoKare now!
For only $29, try TrichoKare's Award-Winning Hair Treatment and Hair Care Kit worth $230. Visit http://tk-hair.com/moneydjan and sign up for this exclusive deal now!
Expires 31 Jan 2017