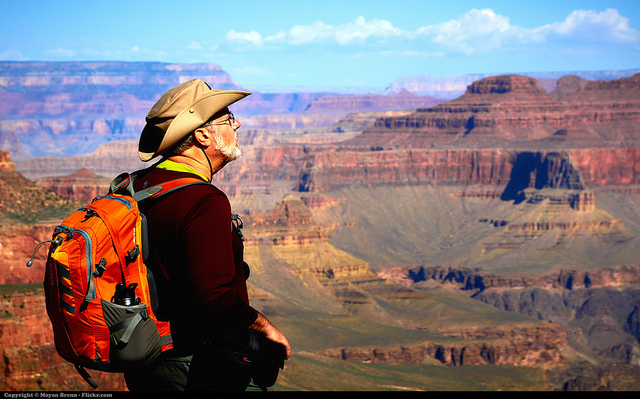 Image Credits: Moyan Brenn via Flickr
Tired of spending money while you travel? Then, do the opposite instead. To help you survive on the road or to give your travel fund a boost, explore creative ways to earn money while traveling. Here are 5 Ways to help you start…
1. TEACH ENGLISH
Hundreds of job opportunities that cater to TESOL (Teaching English to Speakers of Other Languages) certified individuals, native English speakers or people who are fluent in the said language. A simple way to make a buck is to check out Dave Sperling's ESL Cafe.
ESL Cafe is a website that is open for people who teach English and provides them students from around the world. You may send your resume or C.V. to schools and individuals in South Korea, China, Japan, and other locations.
You can also teach English online abroad  while you travel.
2. ONLINE FREELANCE WORK
Whether you have a talent in writing, marketing, administrative work, advertising, legal work, engineering, illustrating, and web design among others…there are websites that provide opportunities for online freelance work. You can do your job anywhere even if you're inside your Bali hotel's balcony enjoying seaside view.
You can be an Odesk.com online freelancer. Payment is painless because Credit Cards, PayPal accounts, and Bank Accounts are accepted. There are work diaries that capture your work-in-progress and snapshots your screen so don't try to cheat.
3. GET A WORKING HOLIDAY VISA OR WORK HOLIDAY PASS
By getting a working holiday visa or a work holiday pass you may legally work in countries such as Australia, New Zealand, France, Ireland, and Canada while you travel. The general age of qualification is aged 18 to 30. Aside from working, one sweet deal is that you may stay for up to a year in some cases.
Singapore also offers the same pass to people who studied or graduated in universities from nine countries namely: New Zealand, Switzerland, United Kingdom, Australia, France, Germany, Hong Kong, Japan, and United States.
4. HOSTEL, RESTAURANT, AND RESORT JOBS
In exchange for free bedroom accommodation, why don't you work in either the hostel's front desk or the cleaning services? Hostels are usually looking for new staff and the same goes for resorts.
For resorts, you make take on jobs on the front desk, restaurant, and entertainment department.
Lying on the country's classified ads are cafe or restaurant job opportunities. Flip it open and apply. Explore your options to choose the best working hour that fits your travel itineraries.
5. BE CREATIVE
There are tons of ways to earn and all you have to do is get creative.
What valuable talent or goods can you offer in exchange of money or free accommodation? You may teach Yoga or musical instruments, sell your photographs or timeshares, and housesit a property overseas. Your imagination is the limit!