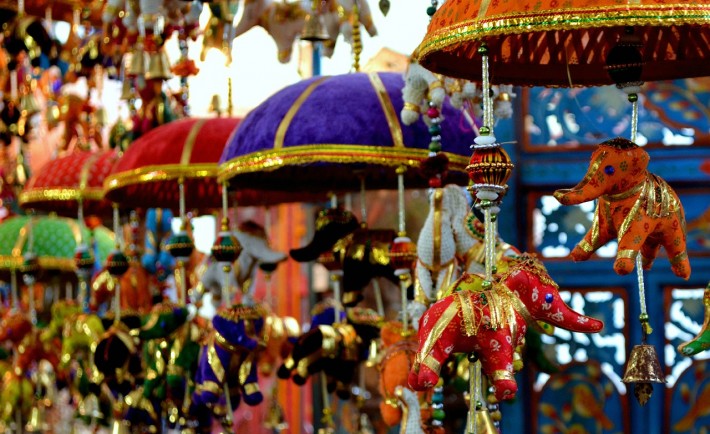 Image Credits: pixabay.com (License: CC0 Public Domain)
Tomorrow is the multicolored festivity of Deepavali in Singapore.
Deepavali or Diwali is an important festival that is observed by Hindus all over the globe! This Festival of Lights is the cerebration of good defeating evil. Also, it marks the end of harvest season and the beginning of the financial year as Lakshmi (Goddess of Prosperity) brings good fortune to everyone.
Little India, the center of Singapore's Indian community, will be filled with bright and colorful lights and other artistic street decorations. The powerful atmosphere would not be complete without the street parades, concerts, cultural activities, and amazing bazaars!
Speaking of amazing bazaars, this list is collated just for you so you would not miss the bargain prices on clothing, oil lamps, jewelry, decorations, and so much more!
1. DEEPAVALI MALL
Located at the open field opposite Mustafa Centre, Deepavali Mall is open from 10am to 10pm till November 10. Boasting with stage performances, amusement park, and varied stalls, Deepavali Mall is the place to be!
Recommended stalls include Trisha's Craft and Kiran's Textiles. Trisha's Craft offers Indian jewelry in the traditional styles of Meenakari, Kundan, and Polki. Friendly prices start at S$10 for earrings and S$15 for necklaces.
While Kiran's Textiles is an ethnic woman swear stall that has been longstanding for the past five years. Their prices range from S$25-120 for a three-piece Anarkali outfit.
2. IKEA
If you are planning to celebrate Deepavali with your family in the comfort of your home, consider decorating your rooms with vibrant and majestic decorations by IKEA Singapore. IKEA offers colorful cushion covers (ÅKERGYLLEN) for S$9.90. While the tea-light holder (GLANSIG) and scented tea-light candles (SINNLIG) will cost you a total of S$6.40 only.
3. DEEPAVALI FESTIVAL VILLAGE
Enjoy great deals for clothing, accessories, and crafts at Deepavali Festival Village. It is held at Hastings Road and Campbell Lane.
At Hastings Road, one stall called Design Manthraz sells ethnic children's wear for newborns till age 10. With 10 years of reputable experience, Design Manthraz's products are only made with soft materials such as cotton. Their prices start at S$10 for girls and S$20 for boys.
At the entrance of the Campbell Lane, you will be greeted by large eye-catching religious statues sold at Gokulam Jewels & Crafts. For 20 years, vendor Saraswathi made it a routine to sell religious statues, prayer altars, lamps, and figurines of Hindu gods. Prices start at S$3.50 for lamps and S$29 for small figurines of Lord Ganesha.
Hurry as the Deepavali Festival Village is only open until 11pm today! 🙂