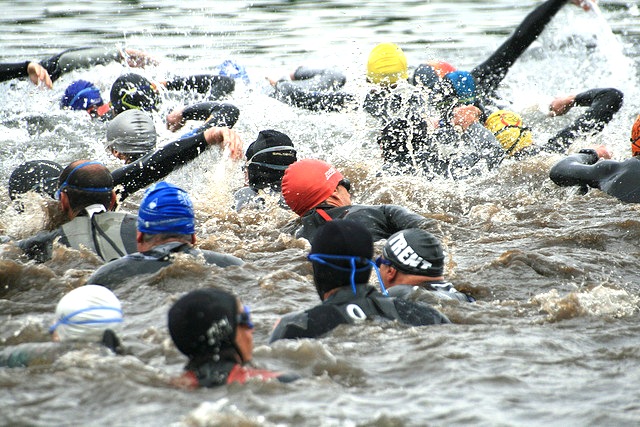 Combining running, swimming, and biking gear expenses…some people spend more in competing for Triathlons than others. If you will adopt these 6 Simple Ways, you may significantly lower your financial expense of training and joining in triathlons.
1. EXPLORE YOUR CHOICES
Don't just rely on the sports shops in the malls that sell Triathlon gear, also explore good prices in the Internet such as: Bike Plus Singapore, Ebay, Amazon,Treknology Bikes 3 Singapore, and Carousell. Online stores have sales and clearance of their last year stocks where you can save money. It is important to shop around, and compare prices before purchasing to get the best deal.
2. REGISTER EARLY
Take advantage of the lower early-bird fee for Triathlon events. If you wait for the last minute, then you will have to pay more! Also, choose races that fit your budget and capacity.
3. SHARE YOUR TRIATHLON RESOURCES
Share your Triathlon books and other racing magazines with a group of friends. What's more? The Internet is full of free training videos and tips that you may repeatedly watch in the convenience of your home. You may also watch it on hand phone anytime and anywhere!
4. TAKE ADVANTAGE OF THE TOWN'S SPORTS FACILITIES
You may train your swimming skills in the Town's swimming stadium, which costs about $2. Another great and cost-free way to train your cycling and running skills is to park hop across the lush greeneries of the Park Connector Network.
Park Connector Network connects all the parks in North East, East, North, South, West and Central Region. You can download the walking trail or cycling trail here.
5. SAVE ON TRAVEL EXPENSES BY CAR POOLING
With the price of gas and taxi fares, consider car pooling together with others to the Triathlon events. Enjoying a chat before the race will help you calm your nerves.
6. LASTLY, DON'T BUY THE UNNECESSARY
For instance, there's no reason to purchase a swimming cap because every time you register for a Triathlon, they will most likely give it to you for free.
Aside from renting a bike in the racing venue, you may covert your road bike into a Tri bike. Do this by making a few position adjustments, and by adding aerobars and aerowheels. You didn't have to buy a new bike plus you save more money!
There are more ways to save money as a Triathlete (e.g., making your own hydration drink), you just have to be diligent, clever, and resourceful!