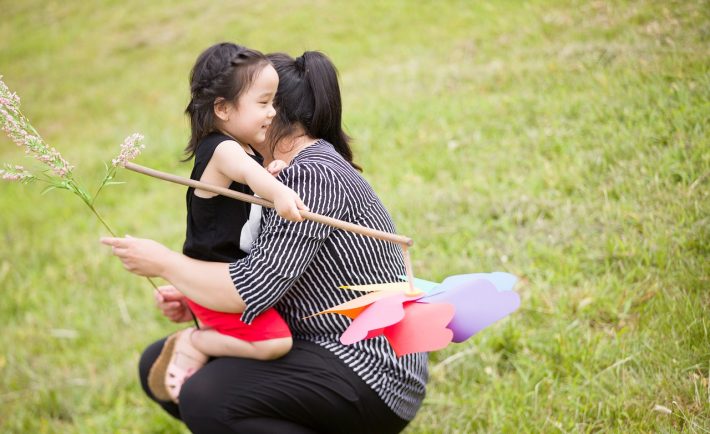 #1: OPT FOR PRE-LOVED GOODS
Save money while contributing to a sustainable environment by exploring the thrift stores and second-hand markets in the country. From baby clothes to infant accessories, dig deeper to each pile to score some great finds.
#2: REDUCE, REUSE, AND RECYCLE
Reduce your waste by reusing empty containers or recycling products before throwing each one away. Maximize the use of your sandwich bags, plastic containers, disposable utensils, and water bottles.
#3: MAKE YOUR OWN CARDS
With the number of birthdays and holidays in Singapore, your expense for greeting cards will add up. Instead of purchasing a S$5 greeting card from a nearby bookstore, you can have your children create one for you. Children love to use their artistic skills through crafts and illustrations. Let their creativity shine while giving your wallet an extra boost.
#4: SHARE A RIDE
It goes without saying that owning and maintaining a vehicle in Singapore is a costly task. This is where carpooling and GrabShare come in. Save money on ERP tolls, parking fees, and petrol by encouraging a friend to share a ride.
#5: GET RID OF THE CABLE
If you cannot keep up with the television bills then, you may want to enjoy video streaming services instead. Netflix Singapore and Toggle.sg offers a wide array of series and movies. Choose an economic option that will best suit your needs.
#6: SHOP WISELY
Grocery shopping is tempting for anyone. This is why many people end up buying more than what they intended. Please avoid shopping when you are angry or tired. Furthermore, you must not shop without a list in mind. The list will help you to prioritize your needs over your wants.
#7: WAIT FOR TEN
Shopping for every little item as soon as it runs out is a recipe for disaster! Wait until you need at least 10 items before heading to the store. You may also apply this strategy when shopping online.
#8: CONSIDER FAMILY MEMBERSHIPS
Spending quality time with your family is important. Who does not want to enjoy a pleasant day outside the house? By singing up to family memberships, you can take advantage of various group deals. These memberships are available at National Gallery of Singapore, Jurong Bird Park, Universal Studios, and so much more.