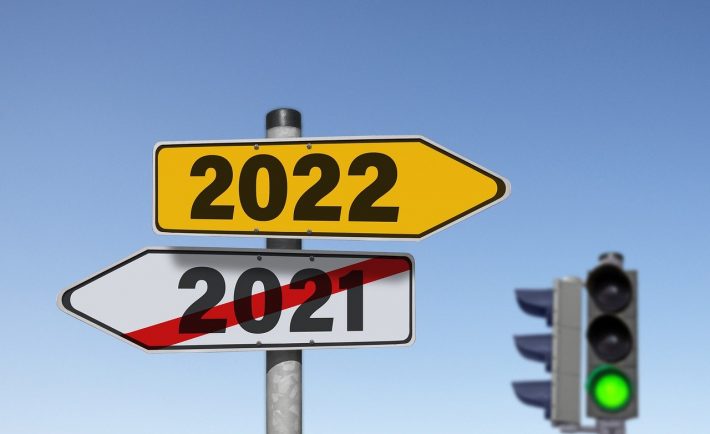 Image Credits: pixabay.com
For the lack of a better term, the period between 2020 to 2021 was "rubbish". People all over the world had to deal with the adverse effects of the pandemic. Unexpected economic and social shifts occurred. Nonetheless, most of us are ready to bid farewell to the yesteryears.
While many Singaporeans are committing to eat healthy and to exercise more, here are seven financial resolutions that you can consider for a more prosperous year.
1. BROADEN YOUR FINANCIAL KNOWLEDGE
Books and audiobooks provide opportunities to broaden one's financial knowledge. You can enter the inner workings of great entrepreneurs and investors by reading though the pages of books such as "The Intelligent Investor" by Benjamin Graham, "The Psychology of Money" by Morgan Housel, "Rich Dad Poor Dad" by Robert Kiyosaki, "Think and Grow Rich" by Napoleon Hill, "Raising Financially Fit Kids" by Joline Godfrey, and "The Richest Man in Babylon" by George S. Clason.
Create an achievable list of all the financial books that you want to finish within the year. Set a realistic goal for the number of pages that you can accomplish each week. Start now!
2. CUT DOWN YOUR WATER CONSUMPTION
Singaporeans do not typically worry about clean and fresh water. However, the global supply of consumable water is getting scarce with each passing year.
Consider reducing your water consumption by turning off the tap while brushing your teeth, using less water while gardening, installing a water-saving shower head, and only washing your clothes when necessary. Minimize your expenses and help save the Earth.
3. COOK MORE MEALS AT HOME
Increase your savings by cooking from scratch. Find recipes online or ask your loved ones for their specialties. Cooking more meals at home can reduce your restaurant or take-out expenses.
Calculate your food savings and consider putting the extra cash to your emergency fund or to pay off your debts.
4. BE PROMPT AT ALL TIMES
Time is a valuable resource. There is a reason why it goes hand in hand with money. As the job market becomes increasingly competitive, most companies have minimum tolerance for employee tardiness. Keep your source of livelihood by always being on time.
You do not need to exhaust your resources or skills to remain prompt. Simply set an appropriate alarm and adhere to your organization's schedule.
5. UPDATE YOUR BENEFICIARIES
With the uncertainties of the modern world, it is important to revisit your beneficiary designations. Adding a beneficiary to your accounts and policies can help ensure that your assets will go to your desired people. Align your will (i.e., last will and testament) to your accounts and insurance policies.
6. SEARCH YOUR HOME FIRST
Search the contents of your home, before committing to a major purchase. There are many ways to use your resources. You just need to be creative and hands-on!
For instance, you may use your old drawer as your baby's diaper changing table. You can also spruce up your walls by purchasing Very Peri wallpaper online.
Related Post: 2022's Pantone Color of the Year is Here — Decorate Your Home with Very Peri
7. MAKE THINGS SIMPLER
All of us are drained because of the massive chaos that recent years have brought. Reduce your worries by cancelling or closing the accounts or cards that you no longer use. Then, set up automatic transfers.
Some financial institutions allow the employer to automate your salary in your bank account. Patronizing this method will lessen the temptation of immediate spending.