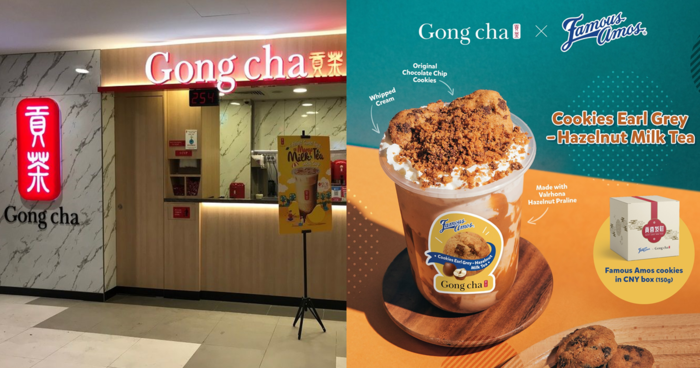 Try the latest creation today
Fans of Gong Cha and Famous Amos, here's a treat you don't want to miss.
Have the best of both worlds with the new Cookies Earl Grey Hazelnut Milk Tea that comes with Gong Cha's signature Earl Grey milk tea infused with Valrhona premium hazelnut praline, and is topped with freshly baked Famous Amos's original chocolate chip cookies.
It is available for a limited time only, so try it today!