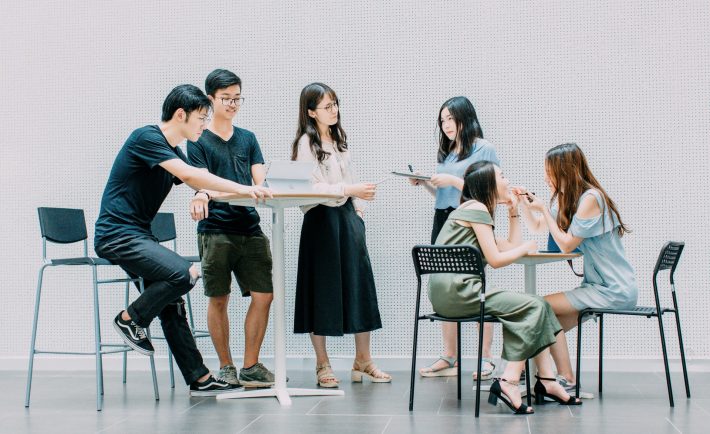 Image Credits: unsplash.com
Managing finances can be challenging, especially when you are navigating through different conflicts such as budgeting with an entry-level salary or carrying a hefty student loan debt.
Focusing on the fundamental financial strategies will enable you to strengthen your financial position. Work towards achieving your goals and financial success with these savvy tips.
#1: ESTABLISH YOUR EMERGENCY FUND
The importance of building an emergency fund has been the subject of many financial articles. After all, it is one of the most vital financial tasks that you can accomplish as a young adult. An emergency fund is a pool of money that you can earmark for unforeseen expenses.
When unexpected life events occur, the emergency fund acts as a cushion for your finances. For instance, you can use your emergency fund to pay for expenses that come with sudden job loss or appliance breakdown. The amount that you will save depends on the stability of your job, the debts you have, and your income. Experts recommend saving about six months' worth of living expenses. You can allot at least 2% of every paycheck to accumulate this amount.
#2: GET BASIC HEALTH AND LIFE INSURANCE
Financial literacy involves understanding how to prevent and manage financial issues as they arise. To help you deal with unexpected expenses, you may get yourself insured. Educate yourself about the different insurance products available on the market right now.
Get yourself insured while your premiums are low (i.e., mainly due to your age). If you have dependents, consider getting term insurance to protect them in the event that you become permanently disabled or you pass away.
#3: KNOW WHERE YOUR MONEY GOES
Stay on top of your budget plan by knowing where your money goes. Ensure that your expenses do not exceed your income. As you may be earning with a starting salary, keeping your recurring monthly expenses low can save you significant money over time.
Once you see how the cost of your morning coffee or take-away dinner adds up, you will realize that making small changes to your daily expenses can have a big impact on your financial situation.
#4: PAY OFF THE CREDIT CARD BALANCES
Searching for the lowest interest rates when comparing loan terms can help you save a substantial amount of money over time. You can pay off your credit card balances each month, so you do not get trapped by the interest charges. You can look for a credible expert such as a credit counselor if necessary.
#5: MAKE INFORMED FINANCIAL DECISIONS
Examine your personal needs and goals. Make informed financial decisions by studying the potential outcomes of your options. There are trade-offs between your short-term and long-term goals. For instance, purchasing a car can impact your savings for retirement.
Therefore, you must invest in items that will improve your earning abilities. You can invest in a good suit, an educational advancement, and a set of electronic devices to help you in your job hunting.
#6: LEARN SELF-CONTROL
As a young adult, learning the art of delayed gratification is easier said than done. However, personal finances are easier to manage when you have self-control.
Effortlessly purchasing an item on credit is possible, but the best step is to wait until you have saved up enough money for your purchase. Do you really want to pay interest on a pair of designer shoes?
Please do not carry more cards than you can keep track of. This savvy tip is crucial for creating a healthy credit history.